Stockton, CA, USA
866-712-8935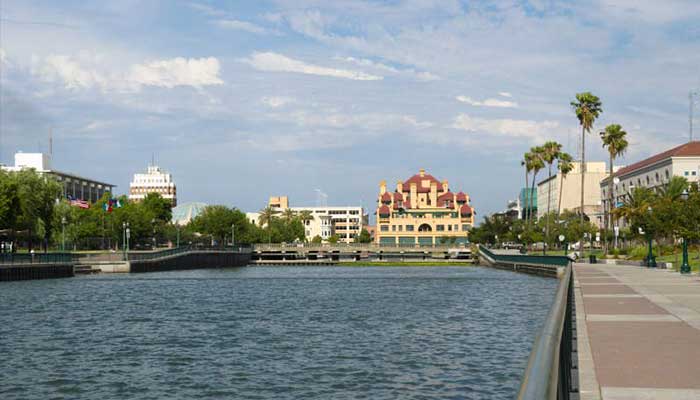 Stockton is one of the more colorful cities sitting just outside of the Sacramento area. We enjoy the time spent in this city because of the amazing people and generous attractions.
Every technician from Stockton will provide prompt, friendly, and neighborly service. They'll be quick but thorough and leave no mess behind once the stairlift is installed.
Stockton Stairlift Pricing Tool
You're just a few clicks away from receiving your FREE Stockton stairlift estimate! Begin your estimate below.
Our Best Stockton Stairlifts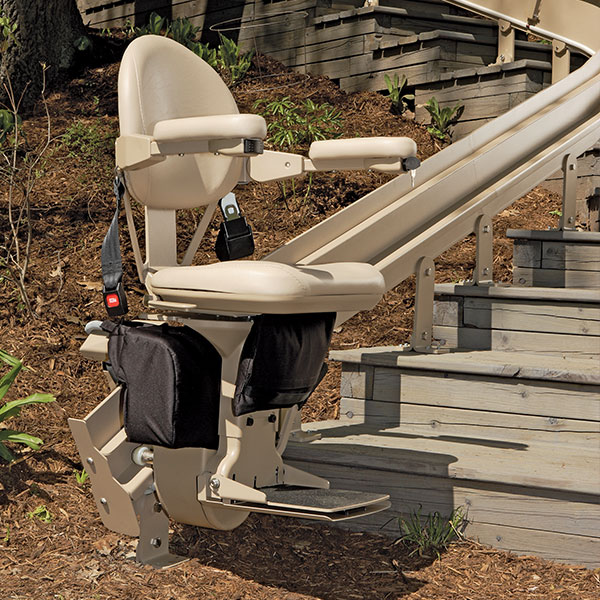 Each Bruno Elite CRE 2110-E is designed to fit the exact contours of the home where it is installed. The Bruno Elite CRE 2110-E is one of the most popular in the Stockton area thanks to its weather-resistant design and durable outdoor paint.
FEATURES
Weight limit: 400 lbs

Waterproof cover can move with chair for all weather protection

Equipped with wireless send/call controls

Tested for performance at 0-125 degrees F
And More. Learn more about all of your curved stairlift options.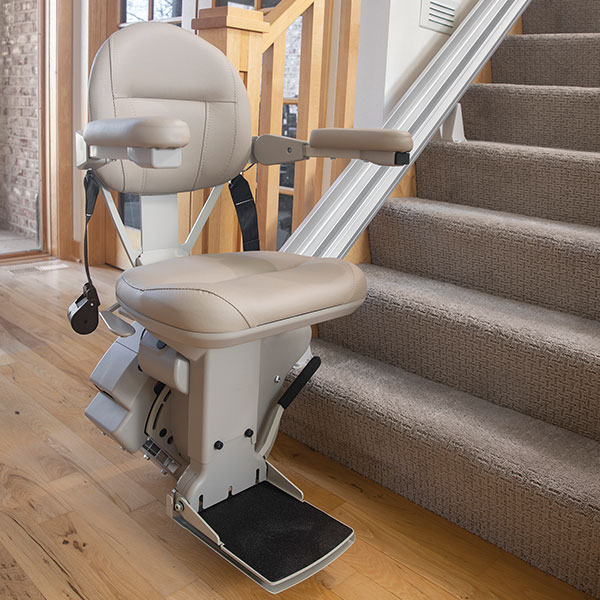 If you want a stair lift that will ensure comfort and easy access, the Bruno Elite SRE 2010 is the one to consider. It is not only attractive to look at, offering a stylish design that's sure to blend with your home's unique aesthetic, but it is simple to use with its control on the armrest and two wireless remote controls. With its many fabric and color options, plush padding, and larger seat and footrest, it's the go-to for many of our Stockton area customers.
FEATURES
Weight limit: 400 lbs

Plush seating makes for an extra comfortable ride

Comes with obstruction sensors for added safety 

Can be controlled by wireless call/send or chair arm controls 
And More. Learn more about all of your straight stairlift options.
Areas We Service in Stockton
Weston Ranch
Bear Creek
Spanos Park
Akers
Miracle Mile
Lakeview
Sherwood Manor
Country Club
Pacific
Seaport
And More
Fun Facts About The City of Stockton
The city of Stockton was founded in 1849 by Captain Charles Maria Weber, and it is named after Robert F. Stockton, who was a military governor of California, United States Senator from New Jersey, and a Navy commodore involved in capturing California during the Mexican-American War. Stockton was the first city in California that was not given a Native American or Spanish name, although it was originally inhabited by the Yatchicumne branch of the Yokuts Native American tribe.
Located in the San Joaquin Valley and on the San Joaquin River, Stockton was built during the California Gold Rush. It became a river port and hub of roads leading to gold settlements in the region. The area experienced an influx of Chinese immigrants who fled China due to economic and political upheaval with the hope of discovering gold.
In the subprime mortgage financial crisis of 2007, one out of every 30 homes in Stockton was set for foreclosure – more than any other city in the United States. During that time, the median home price decreased by 44%. As of 2019, the median home value is about $303,200, the median rent is $1,600, and an estimated 320,554 people call Stockton home.
About 75 miles east San Francisco's Golden Gate Bridge is the Port of Stockton. This 4,200-acre transportation center includes space for 17 vessels and 136 tenants and makes valuable contributions to the community's economy, including a Foreign Trade Zone, railroad access, and marine highway barge service for moving containers. The city's top employers include St. Joseph's Medical Center, Stockton Unified School District, City of Stockton, and Dameron Hospital.
With a warm, Mediterranean climate, Stockton has hot, dry summers and mild winters. This provides a great environment for outdoor activities. Sports enthusiasts enjoy Stockton's three minor league franchises –Stockton Heat hockey team, Stockton Kings basketball team, and Stockton Ports baseball team.
For those looking for fun things to do, Stockton has multiple venues for cultural activities, including an opera, a symphony, and an arena that hosts live music events. The city is also home to the Bob Hope Theatre, the Haggin Museum, the 18-acre San Joaquin County Historical Society and Museum, the Filipino American National Historical Society, and the Stockton Field Aviation Museum.
Request a quote