Oakland, CA, USA
866-712-8935
Oakland, CA, USA
866-712-8935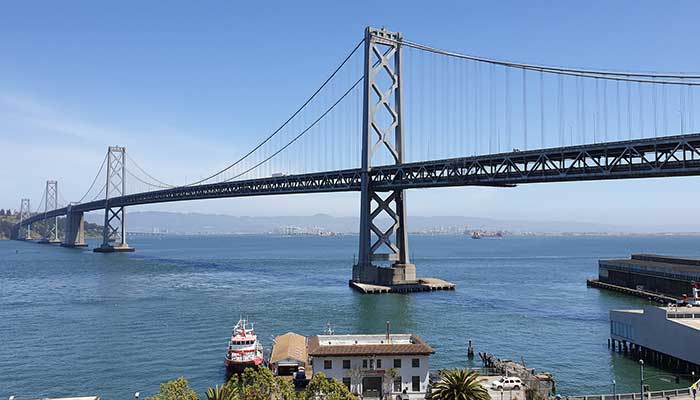 Oakland is home to the beloved Oakland A's and where some of our favorite Bay Area customers reside. 
Every technician from Oakland will provide prompt, friendly, and neighborly service. They'll be quick but thorough and leave no mess behind once your stairlift is installed.
Oakland Stairlift Pricing Tool
You're just a few clicks away from receiving your FREE Oakland stairlift estimate! Begin your estimate below.
Our Most Popular Oakland Stairlifts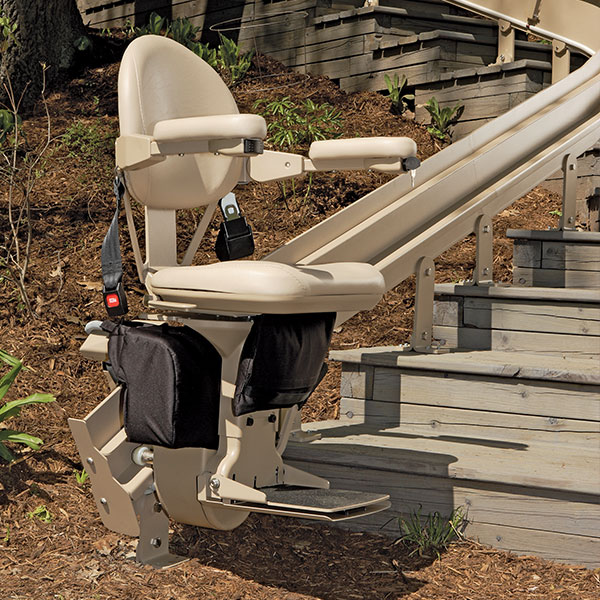 Each Bruno Elite CRE 2110-E is designed to fit the exact contours of the home where it is installed. The Bruno Elite CRE 2110-E is one of the most popular in the Oakland area thanks to its weather-resistant design and durable outdoor paint.
FEATURES
Weight limit: 400 lbs

Waterproof cover can move with chair for all weather protection

Equipped with wireless send/call controls

Tested for performance at 0-125 degrees F
And More. Learn more about all of your curved stairlift options.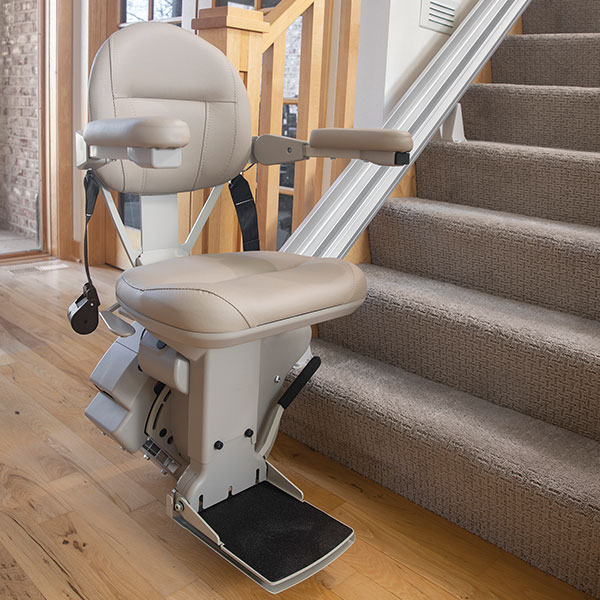 If you want a stair lift that will ensure comfort and easy access, the Bruno Elite SRE 2010 is the one to consider. It is not only attractive to look at, offering a stylish design that's sure to blend with your home's unique aesthetic, but it is simple to use with its control on the armrest and two wireless remote controls. With its many fabric and color options, plush padding, and larger seat and footrest, it's the go-to for many of our Oakland area customers.
FEATURES
Weight limit: 400 lbs

Plush seating makes for an extra comfortable ride

Comes with obstruction sensors for added safety 

Can be controlled by wireless call/send or chair arm controls 
And More. Learn more about all of your straight stairlift options.
East Oakland
Lake Merritt
North Oakland
West Oakland
Northeast Hills
Lower Hills District
Southeast Hills
And More
Did You Know This About Oakland?
Home to an estimated 425,195 people, Oakland is one of the most diverse cities in the United States with the median home value in Oakland at $732,800, and the median rent at $3,500 a month, making it more expensive than the national average. On a positive note, the market remains competitive because homes in the area generally sell for 12% above the listing price.
The Oakland area was colonized by Spain in 1772, with Horace Carpentier, Andrew Moon, and Edson Adams starting the development of the downtown area in 1851. Oakland is now 78 square miles of land and water and 19 miles of shoreline.
During the California Gold Rush in the 1850s, Oakland grew to meet the people's needs for affordable land. Chinese immigrants moved into the area after fleeing China to escape financial difficulty due to the Opium Wars and the Taiping Rebellion. The growth of the railroad brought economic prosperity to the area, and by the late 1860s and 1870s, Oakland had become a major rail terminal.
Oakland is now a hub for trade for the San Francisco Bay area, with the Port of Oakland being the busiest port in Northern California. Some of the larger employers include Kaiser Permanente, Southwest Airlines, Sutter Health, and UCSF Benioff Children's Hospital.
Visitors may enjoy the city's many attractions, such as the Oakland Zoo, USS Potomac, Children's Fairyland, Chabot Space and Science Center, and the Paramount Theatre, which is home to the Oakland Ballet and Symphony.
Oakland is also home to two highly recognized professional sports teams – the MLB's Oakland Athletics and the NBA's Golden State Warriors, so there is always something for sports enthusiasts to enjoy.
With its temperate Mediterranean climate and roughly 260 days of sunshine each year, Oakland has warm, dry summers and mild winters, and it has been ranked the number one city in terms of climate in the United States based on National Oceanic and Atmospheric Administration (NOAA) data. With more than 100,000 acres of hiking trails and parks in the area, a lake in the middle of the city, and a redwood forest only 20 minutes away, there are abundant opportunities for outdoor activities in the Oakland area.
Request a quote