Walnut Creek, CA, USA
(866) 712-8185

Walnut Creek's is rich in culture and history. Its active downtown neighborhood boasts hundred-year-old buildings and several high-end retail establishments, restaurants and entertainment spots.
Every technician from Walnut Creek will provide prompt, friendly, and neighborly service. They'll be quick but thorough and leave no mess behind once the stairlift is installed.
Walnut Creek Stairlift Pricing Tool
You're just a few clicks away from receiving your FREE Walnut Creek stairlift estimate! Begin your estimate below.
Our Most Popular Walnut Creek Stairlifts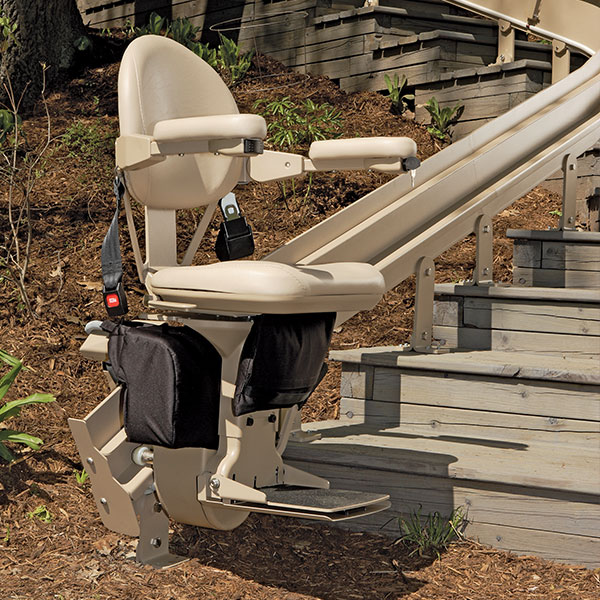 Each Bruno Elite CRE 2110-E is designed to fit the exact contours of the home where it is installed. The Bruno Elite CRE 2110-E is one of the most popular in the Walnut Creek area thanks to its weather-resistant design and durable outdoor paint.
FEATURES
Weight limit: 400 lbs

Waterproof cover can move with chair for all weather protection

Equipped with wireless send/call controls

Tested for performance at 0-125 degrees F
And More. Learn more about all of your curved stairlift options.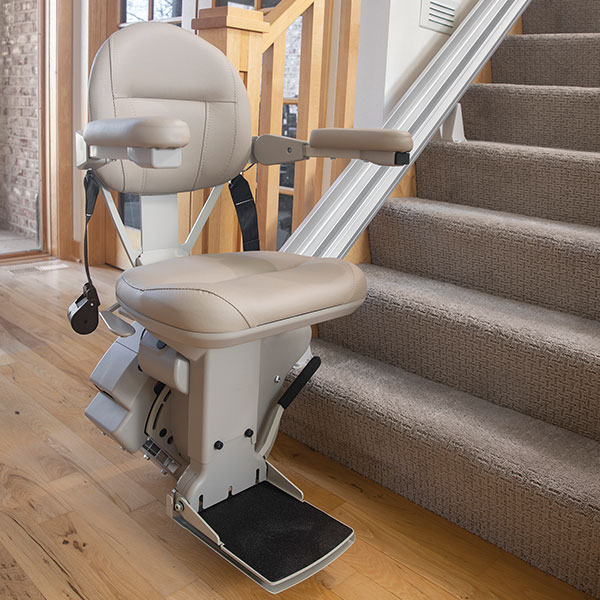 If you want a stair lift that will ensure comfort and easy access, the Bruno Elite SRE 2010 is the one to consider. It is not only attractive to look at, offering a stylish design that's sure to blend with your home's unique aesthetic, but it is simple to use with its control on the armrest and two wireless remote controls. With its many fabric and color options, plush padding, and larger seat and footrest, it's the go-to for many of our Walnut Creek area customers.
FEATURES
Weight limit: 400 lbs

Plush seating makes for an extra comfortable ride

Comes with obstruction sensors for added safety 

Can be controlled by wireless call/send or chair arm controls 
And More. Learn more about all of your straight stairlift options.
Walnut Creek Neighborhoods We Service
Rossmoor
San Miguel
Livorna Estates
Summit Ridge
Rancho Paraiso
Rudgear Estates
Ygnacio Valley
Woodlands
Brooktree
Beacon Ridge
Blackwood
And More
How Well Do You Know Walnut Creek?
The area that is now Walnut Creek was originally home to the Sacian, Volvon, and Tactan bands of indigenous Bay Miwok people before becoming available through Mexican land grants. The city was named Walnut Creek in 1862, and it continued to grow along with the arrival of the Southern Pacific Railroad coming through the area. Walnut Creek was officially incorporated as a city in 1914. 
Located in Contra Costa County, Walnut Creek has a population of 64,173, according to 2010 Census data. The city encompasses just over 19 square miles of land and water in the East Bay portion of the San Francisco Bay Area. 
Homes in Walnut Creek generally sell for around list price and become pending in 22 days. The median home value in Walnut Creek is $877,308, and the median rent is $2,990. The median household income in the city is $80,399, and the unemployment rate is about 2.8%. 
The major industries that contribute to the city's economy are retail trade, healthcare, transportation and warehousing, utilities, and manufacturing. 
Some of Walnut Creek's larger employers are John Muir Health, Kaiser Permanente, Safeway, Nordstrom, IHC, and the United Postal Service. 
Walnut Creek has a warm-summer Mediterranean climate. The summer months are sunny with almost no rain. There is more precipitation during the winter when the days are mild, and there is often morning frost. The average annual rainfall for the area is about 53 inches. 
The Walnut Creek community offers an active arts and culture scene. The Bedford Gallery features historic, contemporary, and modern exhibits, along with several youth programs. The Bedford Gallery is located in the Lesher Center for the Arts, which is also home to the Center REPertory Company, which is the Center's official theatre company. There are many public art installations throughout the city, including murals on buildings and sculptures. 
Those looking for outdoor fun can take a walk or bike ride along one of the area's many trails or spend some time at one of several parks. The Ruth Bancroft Garden is open to the public and contains more than 2,000 dry-growing plants, including different types of cactus, succulents, trees, and other plants. 
Other points of interest in the area include the Shadelands Ranch Museum, the Lindsay Wildlife Museum, Old Borges Ranch, Valley Art Gallery, The Artwork of John Lennon, and the Historic Airmail Arrow Acalanes Ridge.                                                           
Walnut Creek hosts several events and festivals throughout the year, including the Walnut Creek Street Fest, the Contra Costa Crystal Fair, and the semi-annual Pacific Fine Arts Sidewalk Festival.
Request a quote