Santa Clara, CA, USA
866-712-8935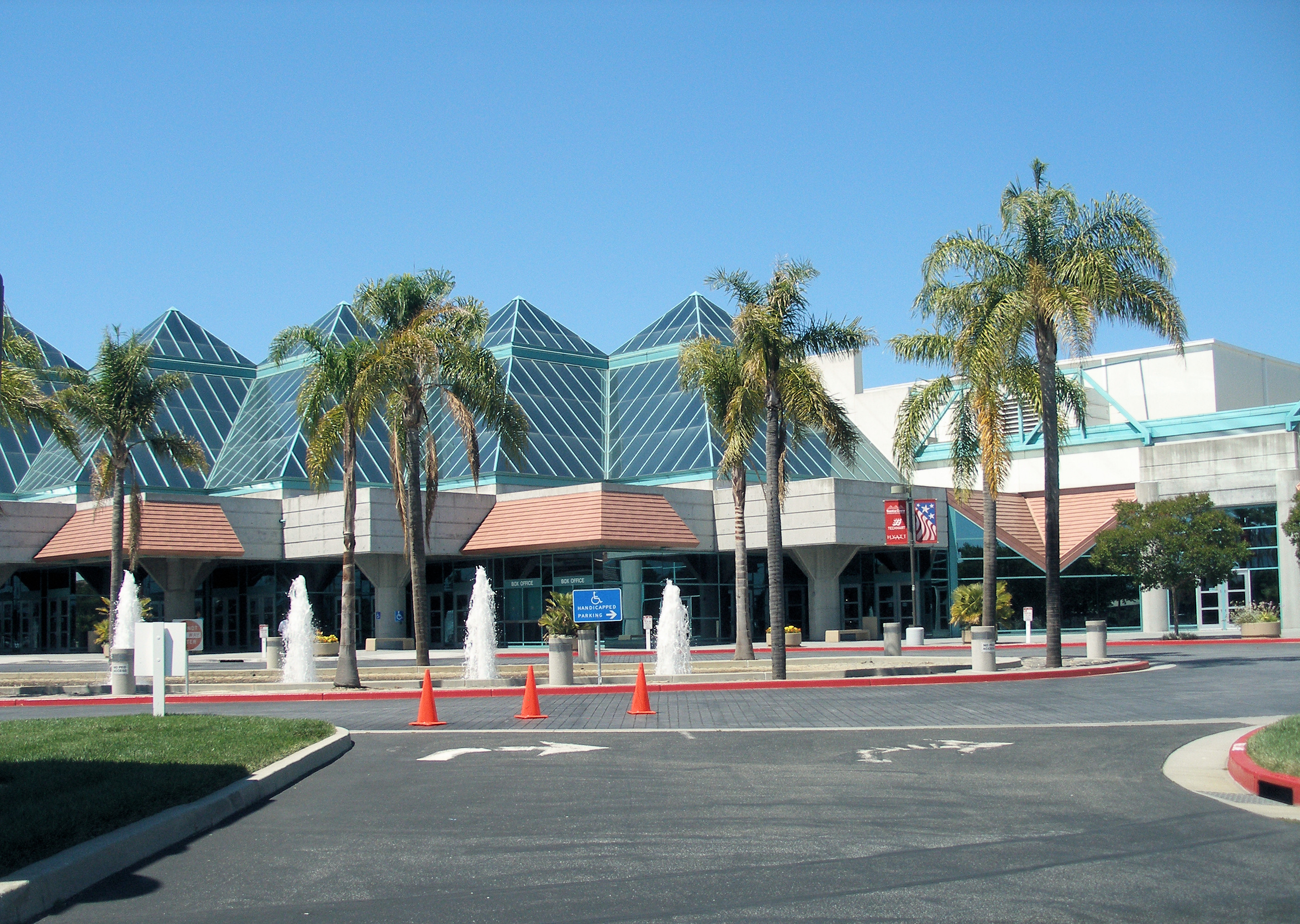 Santa Clara is famous for its world-class swim center and swim club. It is also known as California's Silicon Valley as many tech companies are located here.
Every technician from Santa Clara will provide prompt, friendly, and neighborly service. They'll be quick but thorough and leave no mess behind once your stairlift is installed.
Santa Clara Stairlift Pricing Tool
Answer a few quick questions to get an estimate of how much your stairlift in Santa Clara could cost.
Our Most Popular Santa Clara Stairlifts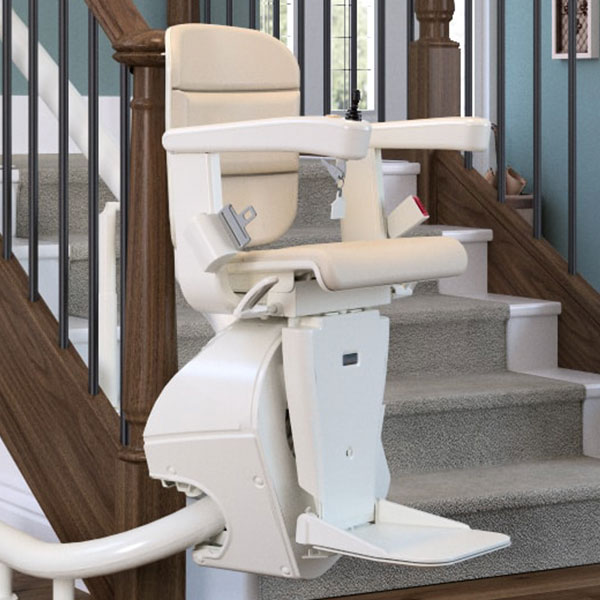 Designed for the most challenging spaces, the Freecurve's Turn and Go feature enables it to swivel the unit's seat turning the rider's knees to the side when navigating narrow passages. The Freecurve's flexibility makes it one of our most popular options in the Santa Clara area.
FEATURES
Weight limit: 275lbs

Rechargeable backup battery

Swivel seat for easy on and off

Fold-up seat, footrest, and armrests save space for other stair users

And More. Learn more about all of your

curved stairlift options

.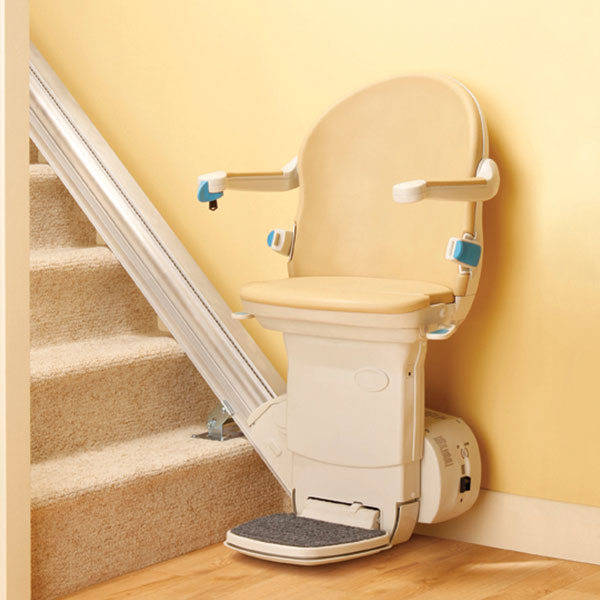 The 950+ comes with all of the standard features of the 950 with the additional choice of upholsteries and other seat options. Its combination of options and affordability make it one of our most popular stairlifts in the Santa Clara area.
FEATURES
Weight limit: 310lbs*

Retractable seat belt included

Battery back-up in the event of power outage

And More. Learn more about all of your straight stairlift options

.
Santa Clara Areas We Service
Almaden
Willow Glen
Blossom Valley
Berryessa
Cambrian
Silver Creek
Green Acres
And More
Did You Know This About Santa Clara?
The city of Santa Clara is located on the southern coast of the San Francisco Bay in Santa Clara County at the heart of Silicon Valley. The Native Ohlone people originally inhabited the area before it was colonized by Spain. Santa Clara was founded in 1777, and it was incorporated as a city in 1852. 
Santa Clara occupies more than 18 square miles of space, and there are approximately 116,468 residents, according to 2010 Census data. The residents of Santa Clara enjoy a median household income of $108,609, and the unemployment rate is 2.7%. 
The median home value in the city is $1,306,263, and the median rent price is $3,495. Due to its competitive housing market, homes in Santa Clara typically sell for 2% above the listing price and become pending in 21 days.
As part of the Silicon Valley, Santa Clara's economy is strengthened by technology companies, and companies headquartered there include Advanced Micro Devices, Affymetrix, Extreme Networks, FileMaker, Hortonworks, Intel, Intevac, McAfee, National Semiconductor, and Synaptics. 
The Santa Clara electric company, Silicon Valley Power, operates the Donald Von Raesfeld (DVR) Power Plant, which creates 147 megawatts of electricity for the area and provides power at a cost that is less expensive than in many other areas. 
Some of the larger employers in the city are Applied Materials, Intel, California's Great America, Avaya, Inc., Santa Clara City Hall, EMC Corporation, Macy's, and Santa Clara University. 
Santa Clara's climate is temperate and mild, with warm, sunny summers and mild winters. The city receives an average of 14.49 inches of rainfall per year, most of which falls during the winter months. 
Santa Clara offers residents and visitors many opportunities to experience the area's arts and cultural features. There are several museums in the area, such as the Intel Museum, the Triton Museum of Art, and the De Saisset Museum, as well as the South Bay Historical Railroad Society's Edward Peterman Museum of Railroad History, which features a museum, HO and N scale model railroad layouts, and a depot that is the oldest train station in existence on the west coast.
Santa Clara is home to California's Great America amusement park. And for those who enjoy outdoor activities, there are several parks available, as well as annual festivals and events, including the Bay Area Street Food and Craft Beer Festival, the South Bay Street Market, and the Hop'N Vine Festival and Market. The annual Bricks by the Bay Public Expo also takes place in Santa Clara. This event is a gathering of LEGO builders and enthusiasts that includes four days of workshops, speakers, games, displays, and contests for LEGO artists, hobbyists, and fans.
Request a quote