Stairlifts Rancho Cordova
Rancho Cordova, CA, USA
866-712-8935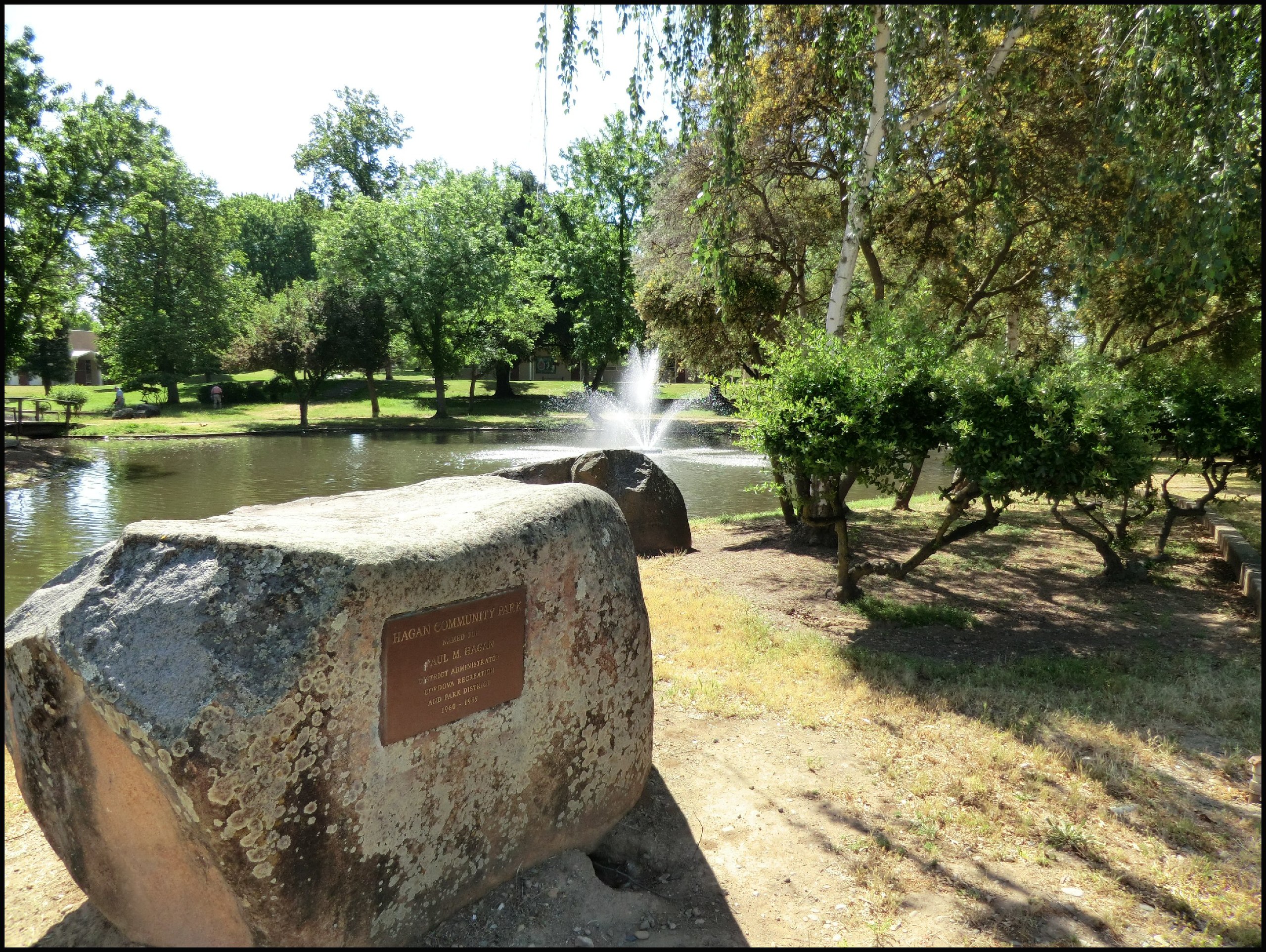 Rancho Cordova, one of California's newest cities, is a family-friendly city in Sacramento county. Residents who enjoy outdoor recreation can take advantage of the American River Parkway, which accommodates a wide variety of aquatic activities such as rafting, kayaking, and salmon fishing.
Every technician from Rancho Cordova will provide prompt, friendly, and neighborly service. They'll be quick but thorough and leave no mess behind once the stairlift is installed.
Rancho Cordova Stairlift Pricing Tool
Answer a few quick questions to get an estimate of how much your stairlift in Rancho Cordova could cost.
Our Best Rancho Cordova Stairlifts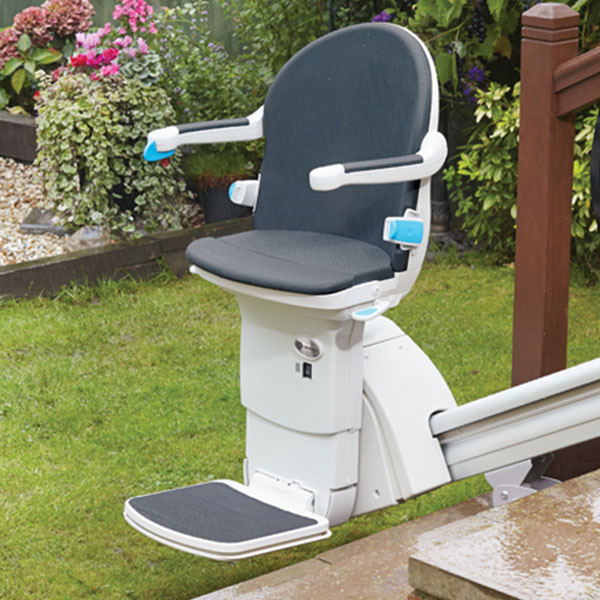 The 1000XXL is a heavy duty stairlift. Its reliability makes it one of our most popular in the Rancho Cordova area. The 1000XXL is designed to accommodate individuals who need a wider seat and adjustable seat height and can reliably carry riders who weigh up to 440 lbs.
FEATURES
Weight limit: 440lbs

Rechargeable backup battery

Fold-up seat, footrest and armrests save space for other stair users

Outside installation available

And More. Learn more about all of your straight stairlift options

.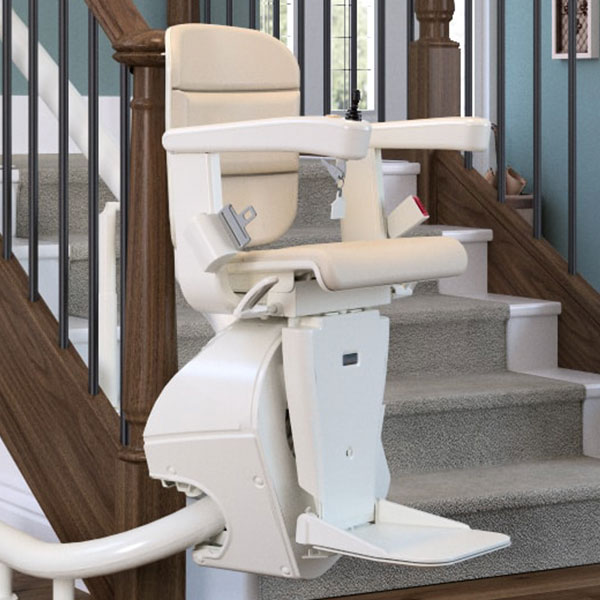 Designed for the most challenging spaces, the Freecurve's Turn and Go feature enables it to swivel the unit's seat turning the rider's knees to the side when navigating narrow passages. The Freecurve's flexibility makes it another one of our more popular options in the Rancho Cordova area.
FEATURES
Weight limit: 275lbs
Rechargeable backup battery
Swivel seat for easy on and off
Fold-up seat, footrest, and armrests save space for other stair users

And More. Learn more about all of your

curved stairlift options

.
Areas We Service in Rancho Cordova
Mills Ranch
Cordova Gardens
Anatolia Village
Bradshaw Woods
Cordova Palms
Sunrise Pines
Kirkwood Place
El Cortez
Briarwood Coloma
And More
Did You Know This About Rancho Cordova?
The area that is now Rancho Cordova was originally called Mahew's Crossing and later Hangtown Crossing during the Gold Rush. It was later named after the Cordova Vineyard, which was part of a land grant. Many miners came through the area searching for gold during that time. Rancho Cordova was officially incorporated as a city in 2003. 
Located east of Sacramento in Sacramento County, Rancho Cordova covers an area of 34.88 square miles of land and water and has a population of 64,776, according to the 2010 Census. 
Rancho Cordova has an extremely competitive housing market, with most homes receiving multiple offers, selling for 2% above list price, and becoming pending in 9 days. The median home value in the city is $406,336, and the average monthly rent is $1,370. The median household income is $53,563. 
Major employers in Rancho Cordova include Health Net, Vision Service Plan, Delta Dental of California, Verizon, GenCorp (Aerojet), Franklin Templeton Investments, Volcano Corp., Bank of America, Dignity Health, and Sutter Health. 
With summers that are hot and arid and winters that are cold and wet, Rancho Cordova has a warm-summer Mediterranean climate that is warm and temperate. The average annual rainfall in the city is 20 inches, which is much less than the national average of 38 inches. 
Rancho Cordova offers plenty of outdoor activities and recreation. The American River Parkway is a 32-mile stretch that runs along the American River. There are several small parks and boat launch areas along this parkway. This includes River Bend Park, which is one of the county's oldest regional parks. The many other parks throughout the community offer trails, picnic areas, playgrounds, and sports fields. 
The Sacramento Children's Museum is located in Rancho Cordova. It features hands-on activities that encourage children to develop their skills and appreciate their community. These include painting, crafts, and activities that explore gravity. 
Rancho Cordova is also home to the Sacramento Valley Live Steamers Railroad Museum, which is located within the Hagan Community Park. This museum is dedicated to preserving the history of American steam railroading, and it features a fully functioning steam engine and a railroad that provides rides to visitors. 
The Mills Arts and Culture Center features history displays, workshops, cultural demonstrations, and a variety of exhibits, including those by local artists. There are also several other galleries in the area.
Annual events and festivals in Rancho Cordova include the International Festival & Wines of the World, the Hangtown Motocross Classic, the St. Patty's Parade, the Sacramento Pride Festival, the Folsom Fourth of July Rodeo, the California Capital Airshow, collegiate regattas, and equestrian competitions.
Request a quote