Palmdale, CA, USA
866-712-8935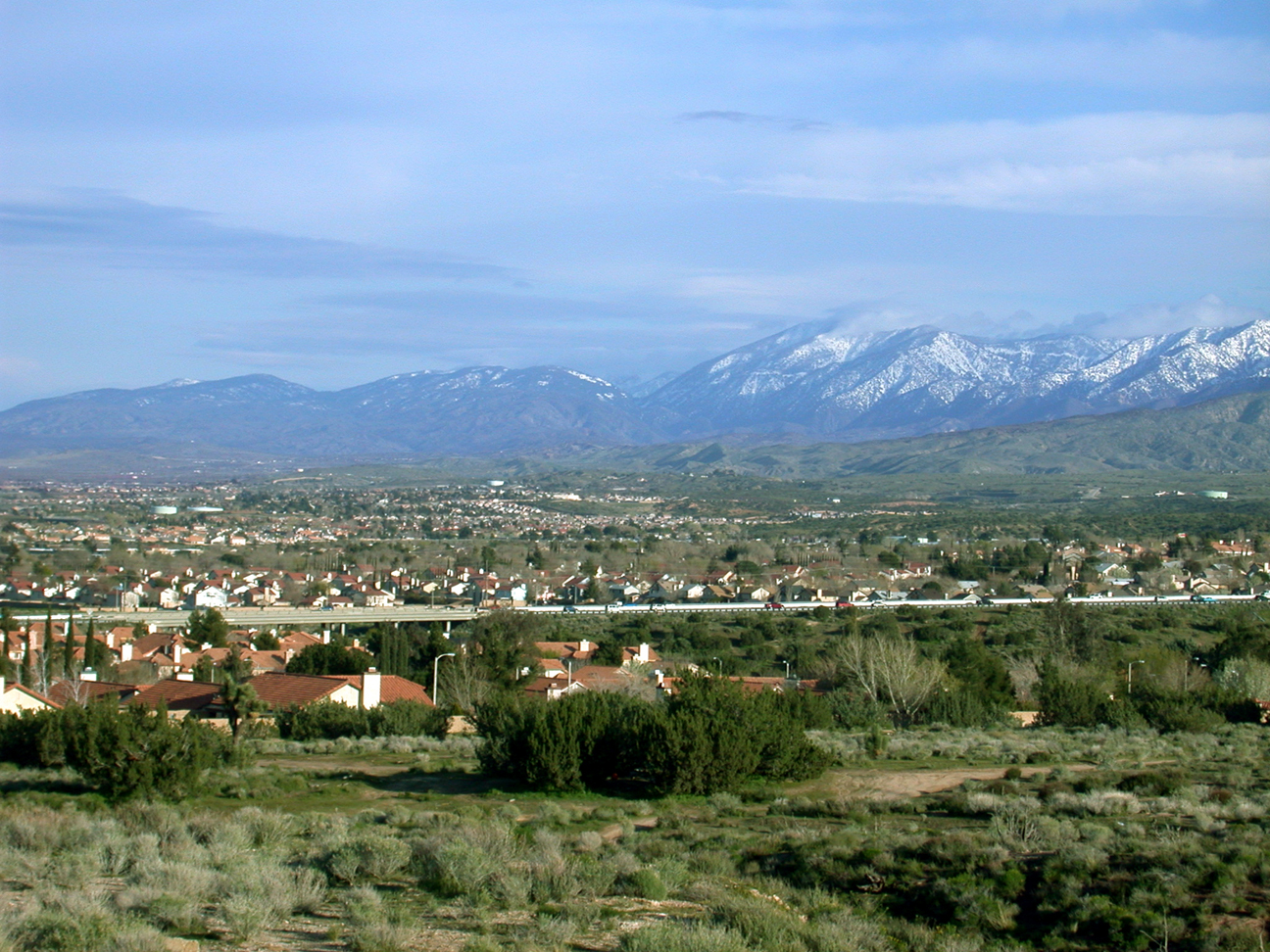 Palmdale, nicknamed the aerospace capital of America, is home to The Joe Davies Heritage Airpark, which features military planes used by the U.S. Air Force. Other places of interest  for visitors and residents to enjoy include the Dry Town Water Park, Palmdale Playhouse and Art Gallery, and the Barrel Springs Equestrian Center
Every technician from Palmdale will provide prompt, friendly, and neighborly service. They'll be quick but thorough and leave no mess behind once the stairlift is installed.
Palmdale Stairlift Pricing Tool
Answer a few quick questions to get an estimate of how much your stairlift in Palmdale could cost.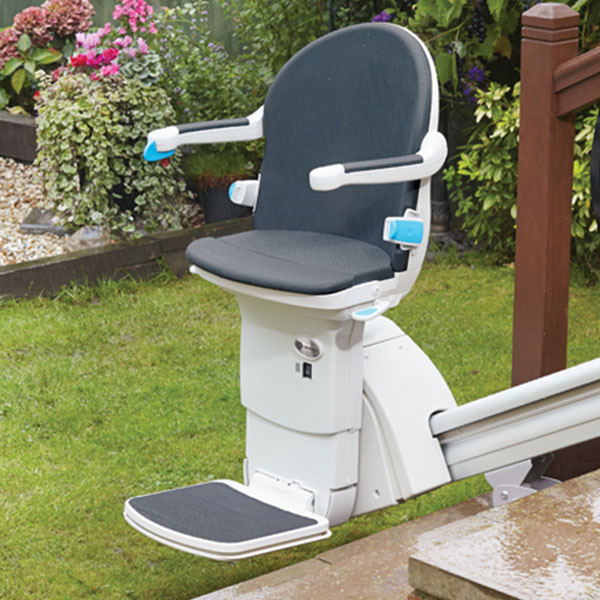 The 1000XXL is a heavy duty stairlift. Its reliability makes it one of our most popular in the Palmdale area. The 1000XXL is designed to accommodate individuals who need a wider seat and adjustable seat height and can reliably carry riders who weigh up to 440 lbs.
FEATURES
Weight limit: 440lbs

Rechargeable backup battery

Fold-up seat, footrest and armrests save space for other stair users

Outside installation available

And More. Learn more about all of your straight stairlift options

.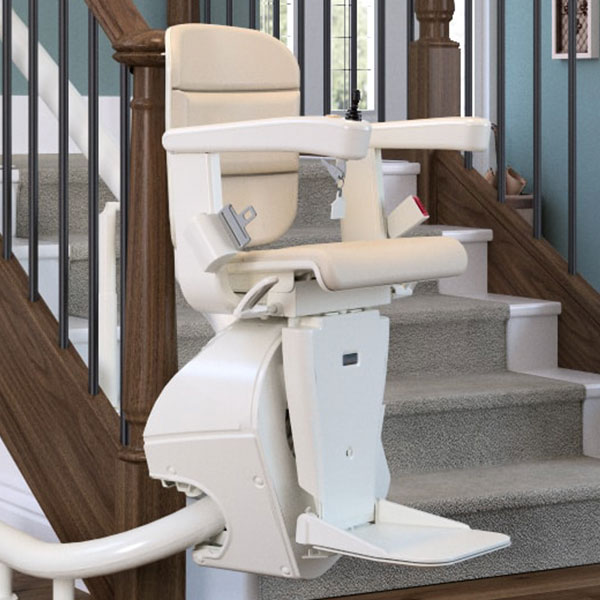 Designed for the most challenging spaces, the Freecurve's Turn and Go feature enables it to swivel the unit's seat turning the rider's knees to the side when navigating narrow passages. The Freecurve's flexibility makes it another one of our more popular options in the Palmdale area.
FEATURES
Weight limit: 275lbs
Rechargeable backup battery
Swivel seat for easy on and off
Fold-up seat, footrest, and armrests save space for other stair users

And More. Learn more about all of your

curved stairlift options

.
Areas We Service in Palmdale
Rancho Vista
City Ranch
Four Points
Pearland
Antelope Valley
Bella Vista
Godde Terrace
Hillside Estates
Mountain View Ranch
Rockie Lane
And More
Did You Know This About Palmdale?
Palmdale was once home to Native Americans who created a trade route through the area. Spanish settlers arrived in the area in 1773, and the first European settlement was created in 1886 when German and Swiss immigrants arrived. Palmdale was officially incorporated as a city in 1962. 
Palmdale is located in northern Los Angeles County in the Antelope Valley region. The San Gabriel Mountains sit between Palmdale and Los Angeles. Palmdale was officially incorporated as a city in 1962. The city spans 106.32 square miles and has a population of $152,750 people, according to the 2010 Census. 
Palmdale has a competitive housing market, with many homes receiving multiple offers, selling for list price, and becoming pending in 29 days. The median home value in the city is $340,320, and the median monthly rent is $1,950. The median household income is $56,699. 
The aerospace industry plays an important role in supporting Palmdale's economy. The city is known for being the site for research and development, assembly, and flight testing for various aircraft, including the Space Shuttle, F-117 Nighthawk, B-1 Lancer, B-2 Spirit, and the Lockheed L-1011 Tristar. 
Major employers in Palmdale include Lockheed Martin, Northrop Grumman, Antelope Valley Mall, Palmdale School District, Walmart, Westside Union School District, Antelope Valley Union High School District, and Boeing. 
Palmdale sits in the High Desert, so the summers are very hot, and the winters are cold and windy, with snow possible. The average annual precipitation in the city is 7.4 inches, and there are more than 300 sunny days per year. 
The Los Padres National Forest is just west of Palmdale, the Angeles National Forest is south of the city, and the Alpine Butte Wildlife Sanctuary is just east of the city. These areas provide abundant outdoor recreation opportunities for visitors and residents. Other parks in the area include Ritter Ranch Park, Desert Sands Park, Desert View Highlands, Anaverde Park, Legacy Park, Marie Kerr Park, Pelona Vista Park, Joshua Hills Park.                                                                                                    
The piece of the city's history is the Palmdale Schoolhouse, which is located in McAdam Park. This schoolhouse is the only building that remains from the original village in the late 1800s. The Joe Davies Heritage Airpark, located at Palmdale Plant 42, features exhibits of aircraft built or tested in Palmdale.
Other points of interest in the community include the Antelope Valley Mall, the Dry Town Water Park, Palmdale Playhouse and Art Gallery, and the Barrel Springs Equestrian Center.
Request a quote