El Cajon, CA, USA
866-712-8935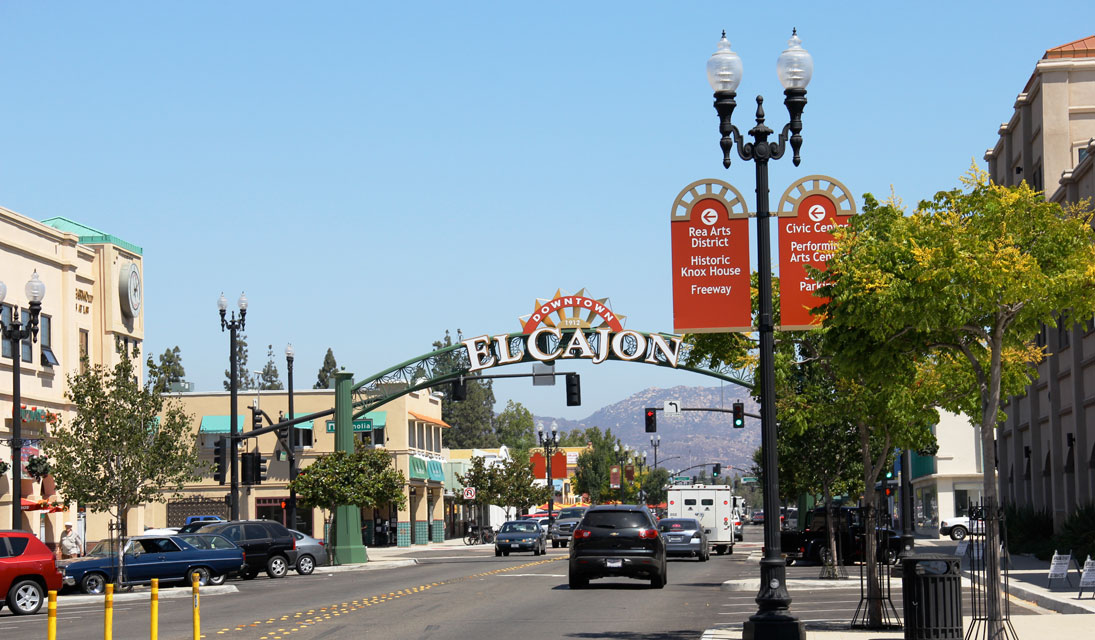 El Cajon is located about 17 miles east of San Diego. Attractions such as The Water Conservation Garden and Butterfly Garden at Cuyamaca College, Sycuan Casino, and the Parkway Plaza Mall make El Cajon the perfect city for visitors and locals alike.
Every technician from El Cajon will provide prompt, friendly, and neighborly service. They'll be quick but thorough and leave no mess behind once the stairlift is installed.
El Cajon Stairlift Pricing Tool
You're just a few clicks away from receiving your FREE El Cajon stairlift estimate! Begin your estimate below.
Our Best El Cajon Stairlifts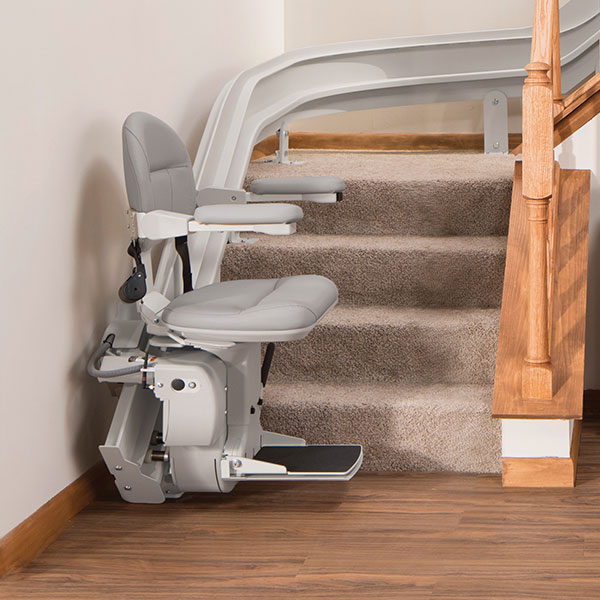 For those of you who are not interested in cookie-cutter designs, Bruno Elite CRE 2110 may be for you. It's Bruno's signature stairlift, built to your specific needs, customized for the unique design of your home. The Bruno Elite's flexibility makes it one of our most popular stairlift options in the El Cajon area.
FEATURES
Weight limit: 400 lbs 

A comfortable, generously sized, adjustable chair

A vertical rail made to measure maximizes space

Armrest control moves stairlift up and down
And More. Learn more about all of your curved stairlift options.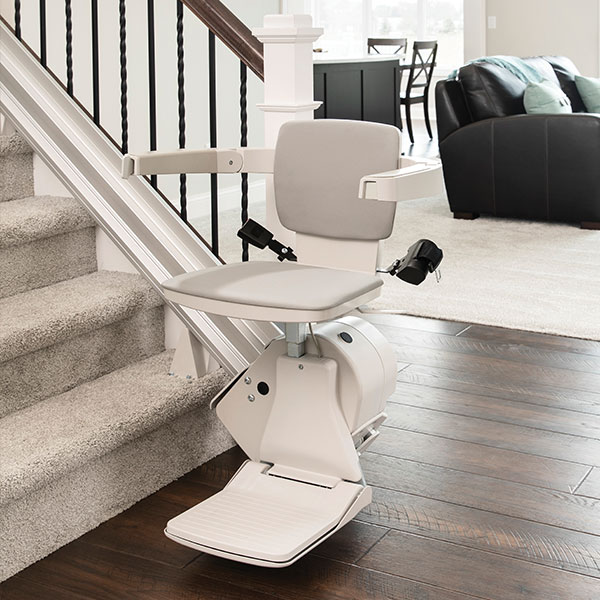 Bruno's best selling, American-made straight stairlift – the Elan SRE 3050. The Elan blends style and functionality for a stairlift that is remarkably easy to use. It has a narrow vertical rail design that makes it perfect for narrow, high-traffic stairways. There's plenty of room to get around this lift when it's installed. Incorporating updated technology, styling, and ergonomic features, this chair lift is the first choice for homeowners in the El Cajon area who value both form and function.
FEATURES
Weight limit: 300 lbs

Exceptional comfort from an adjustable, plush seat

Stairlift glides smoothly up and down with armrest controls 

Seat can swivel 90 degrees at the top landing
And More. Learn more about all of your straight stairlift options.
Areas We Service in El Cajon
Bostonia
Crest
Granite Hills
Cuyamaca
La Alameda
Harbison Canyon
Sky Ranch
Rockhaven Ranch
Blossom Valley
Granite Hills Village
And More
Did You Know This About El Cajon?
The city of El Cajon is surrounded by mountains and situated in a valley east of downtown San Diego in San Diego County. Because it is surrounded by mountains, the city's nickname is "The Box." In English, the Spanish name El Cajon translates to "the box" or "the drawer." In the late 1700s and early 1800s, the Spanish government established land grants in the area. These land grants were used to set up missions and pastures for cattle. El Cajon became incorporated as a city in 1912. 
The city of El Cajon covers more than 14 square miles of land and has a population of about 99,478 people, according to 2010 Census data. 
El Cajon's median home value is $538,227, which is an increase of approximately 5% over the past year. The median rent is $2,199. The city offers a competitive housing market, with homes typically selling for approximately 1% below the list price and becoming pending in 22 days. The median household income of El Cajon residents is $45,957 per year, and the city has an unemployment rate of about 3.6%. 
El Cajon's economy relies on the support of the retail trade industry, as well as the health care, social assistance, accommodation, and food services industries.
Some of the city's larger employers are Cajon Valley Union School District, GKN Aerospace Chem-tronics, Grossmont-Cuyamaca Community College District, City of El Cajon, Grossmont Union High School District, Taylor Guitars, and Country Hills Health Care and Rehabilitation Center. 
The climate of El Cajon is Mediterranean with semi-arid characteristics. The area has microclimates, which means that the climate varies greatly from one part of the area to another. The climate becomes more arid in areas farther from the coast, and the precipitation increases near the mountains. The average precipitation in the area is 18.94 inches, and most of this occurs during the cooler months. 
The city has a large immigrant population, with many residents from Iraq, Syria, Turkey, and Somalia. The America on Main Street Festival focuses on this diversity and the city's identity as a "mini-United Nations." The annual Mother Goose Parade is held in November and features a variety of motorized floats, bands, equestrians, performing arts, and clowns. 
Visitors and residents looking for things to do can enjoy the Water Conservation Garden and Butterfly Garden, the Knox House Museum, St. Madeleine Sophie's Center and Garden, and the Olaf Wieghorst Museum and Western Heritage Center, or they can take in a live performance at the East County Performing Arts Center.
Request a quote