The 9 Best Computer Classes For Seniors To Learn The Basics
Table of Contents
Are you a senior citizen interested in learning more about computers? If so, there are a number of classes that can teach you the basics.
In this blog post, we'll explore some of the best computer classes for seniors and what they cover.
Keep reading to learn more!
Key Takeaways
Computer classes can make it easier for you to navigate your home desktop.
There are dozens of computer classes out there for seniors, but some of the best include The Senior's Guide to Computers and Meganga.
Learning the basics of computing will allow you to progress to more complex areas.
Benefits of Computer Classes for Seniors
Technology can make life easier for everyone—especially for seniors. Once you learn how to navigate apps and technology like Skype, Facetime, and Zoom, you'll be able to stay in touch with loved ones from the comfort of your own home. As a senior, staying connected is one of the most important things you can do for your mental and physical health. You can also order groceries and pay your bills.
And let's not forget that computers and smartphones are a ton of fun, too. You can play games with your friends and family and enjoy using social networks like Facebook.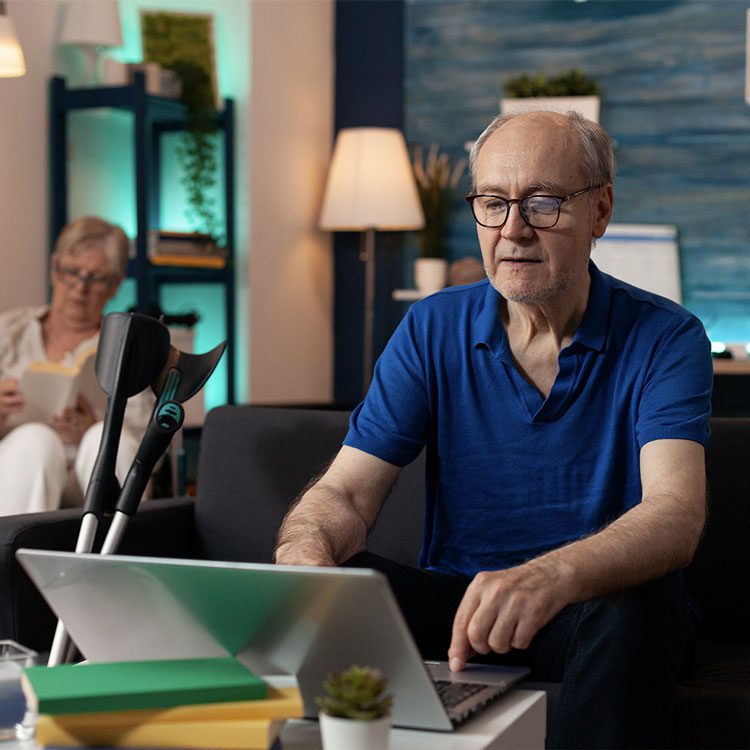 9 Best Computer Classes for Older Adults
No matter your skill level or how much time you have available to commit to learning new computer skills, there are plenty of ways you can educate yourself. The best part? Most of the computer classes listed below are absolutely free!
Here are some of the best computer classes for senior citizens of all ability levels.
Best Computer Classes for Seniors: 9 Top Places to Look
Website Name
Best For
Where to Find It
The Senior's Guide to Computers
Basic skills in computer technology
Click Link
Connecticut Distance Learning Consortium
Traditional courses that you'll be quizzed on
Click Link
YouTube
Videos on practically any subject or skill area
Click Link
Goodwill Community Foundation, Inc.
Self-paced lessons for learners of all skill levels
Click Link
Teach an Old Dog New Tricks
Building skills in Microsoft Office
Click Link
TechBoomers
Learning how to navigate specific apps and programs (like Skype and YouTube)
Click Link
Alison
More advanced learners who want a certificate of completion
Click Link
Meganga
Basic skills via video tutorials
Click Link
In-Person Computer Classes
True beginners who aren't interested in online learning
No Link – Check Your Local Library, Senior Center, or College for Resources & More Information
1. The Senior's Guide to Computers
The Senior's Guide to Computers is a free resource that you can use to learn computer basics. It covers basic tasks like setting up your computer to improve accessibility and sending email.
2. Connecticut Distance Learning Consortium
The Connecticut Distance Learning Consortium offers a Basic Online Skills tutorial that will teach you everything you need to know about basic computing. In less than an hour, you'll learn how to use a mouse, open and close software files, connect to the Internet, and save or copy/paste files. Make sure to pay attention—there's a quiz at the end!
3. YouTube
YouTube is the best place to find videos on…well, just about anything. The best part is that you don't have to start a YouTube account or download an app. Just navigate to YouTube and type whatever it is you want to learn in the search box. You'll be learning new skills in no time!
Another benefit of YouTube? You can easily access it from your phone. So you can take your classes on the go.
4. Goodwill Community Foundation, Inc.
GCFlearnfree.org is a free website sponsored by the Goodwill Community Foundation, a nonprofit organization. It offers a variety of free computer classes for seniors. With hundreds of lessons to choose from, you can learn how to chat virtually with friends on Zoom or even something as advanced as basic HTML. This online platform is the one to consider if you want a more hands-on learning experience.
In addition to video lessons, you'll enjoy self-paced classes featuring plenty of educational games, so you won't even feel like you're taking classes—you'll just be having fun!
5. Teach an Old Dog New Tricks
As the saying goes, "you can't teach an old dog new tricks," but this website seeks to change that misconception. You'll be able to access more than 70 hours of free computer training, tapping into short instructional videos and tutorials focused primarily on Microsoft Office programs like Word and Outlook.
The lessons are five minutes or so, so you won't feel overwhelmed, and you'll be able to digest new information a little bit at a time.
6. TechBoomers
TechBoomers is home to all kinds of free video tutorials and articles on how to use different applications and websites. If you have a bit more skill on a computer, this is the website for you. You'll go beyond the basics and learn how to navigate common websites like YouTube, eBay, Skype, and Airbnb.
This website also features dozens of articles on digital literacy, hardware, online security, and more.
7. Alison
Alison is a great place for seniors to learn computer skills if they are a bit more advanced. Alison is home to more than 3,000 free courses, and while not all of them are directly related to computer skills, you're sure to find what you're looking for here.
If you want one, you can even get a certificate of completion when you're finished!
8. Meganga
This website has free computer training courses that are delivered primarily through video tutorials. In these tutorials, you'll cover everything from basic skills with a mouse to how to use Microsoft Office. You'll even learn helpful tips like how to take a screenshot.
9. In-Person Computer Classes
Last but not least, in-person classes are a valuable resource for people who want to learn some basic technology skills and prefer in-person learning .
Where can you find these sorts of classes? Start at your local library or another learning center like a community college. They usually offer resources for seniors who are interested in learning more about how to navigate technology.
You could also check nearby senior centers to see if they offer courses. Most offer free informational sessions so you can get help or learn new programs quickly.
If in-person learning isn't your thing and learning online isn't really possible either (because, you know…you're trying to take lessons about computers in the first place), books can be helpful too. Check your local library and ask about the best titles for your needs.
The Bottom Line
Getting started with computer classes might seem overwhelming, so start small. Make it a goal to learn one new skill at a time, then go from there. Even if you need to start at square one, like learning how to turn on the computer, don't worry. Everyone has to start somewhere. You can be a pro in no time, as long as you take advantage of the right classes and resources.
We hope these tips have helped give you some ideas about where to start. Consider signing up for a class today and see how much fun (and productive) learning computers can be.