Home Elevator Design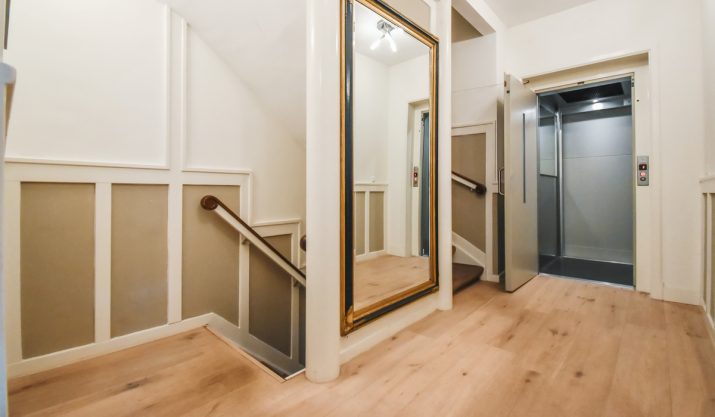 Table of Contents
You might be considering adding an elevator to your home. If you have limited mobility, an elevator can make it much easier to get around your own house.
But did you know that you can also design your home elevator to match your unique style?
Keep reading to learn more.
Key Takeaways
There are many different home elevator companies, but if you're looking for a home elevator installation that won't take up much space, you'll want to consider the Stiltz line of products.
With multiple options for color finishes, handrails, and elevator design, Stiltz elevators can be totally customized.
As one of the best home elevator companies, the traditional elevators sold by Stiltz require no complicated installation or a separate machine room.
Combined Contemporary/Traditional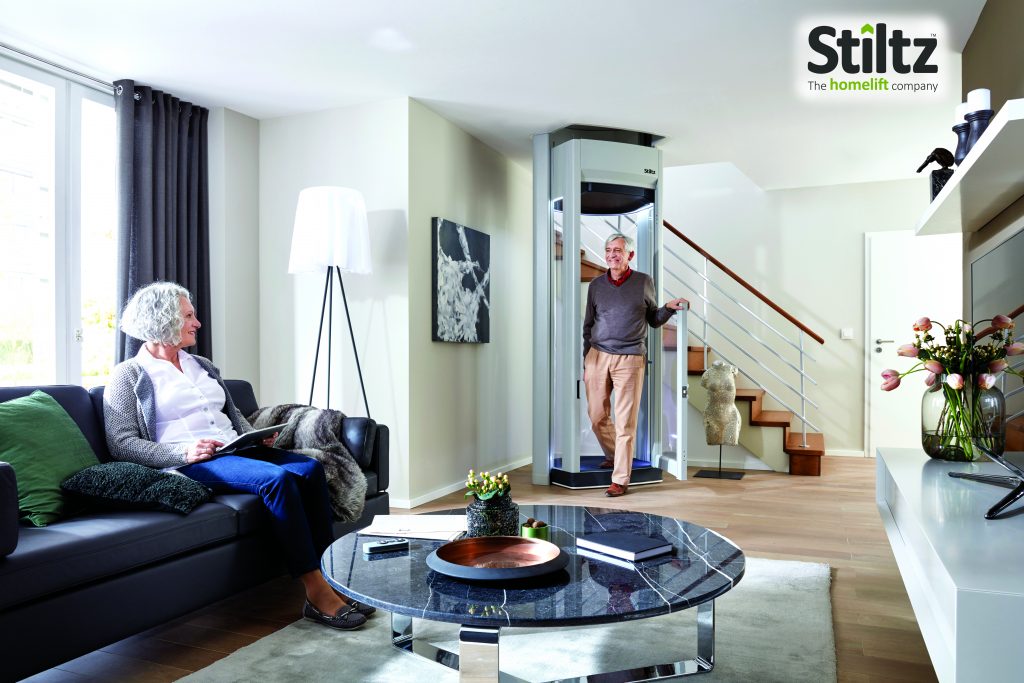 When you start shopping for a home elevator, you might be overwhelmed by all the options. If you're looking for a simple, contemporary design, you may want to consider the Stiltz Duo Alta.
The Stiltz Duo Alta is a unique home elevator in that it offers the best of both worlds when it comes to design. This elevator has a sleek, modern exterior with a stainless steel finish that will complement any contemporary home.
But don't let the minimalist exterior fool you—this elevator is packed with features, including automatic doors, LED lighting, and a smooth, quiet ride. And because it's a duplex elevator, it can accommodate two passengers at once, which is perfect for families or homes with multiple floors.
With the width of 40.9" and a depth of 29.9", this home elevator is the perfect model for space-constrained homeowners. It has a weight capacity of 550 lbs.
There are many benefits to choosing the Stiltz Duo Alta home elevator over a traditional or contemporary model. First and foremost, this elevator is incredibly versatile and can be adapted to fit nearly any space. It's also easy to install and doesn't require any major renovations like some other elevators do.
Because this home elevator can be run off a regular electrical outlet with minimal electricity, it doesn't have significant operating costs.
Additionally, the Stiltz Duo Alta is one of the most affordable home elevators on the market, which makes it a great option for budget-conscious homeowners.
Hailed as the "invisible elevator," this lift has a small home footprint (if you want to accommodate a full-sized wheelchair, simply upgrade to the Trio line from Stiltz).
It has elegant interior lighting, allowing you to travel comfortably and safely at any time of the day. It has all kinds of other safety features, too, including multiple sensors inside and outside of the lift and an in-car control panel. It even has sensors that can lower the lift in the event of a power outage.
The newest of all the Stiltz home elevators, it is stylish and compact. It is perhaps the most "trendy" of all the Stiltz models, fitting into both traditional and contemporary home designs. If you value form in addition to functionality, this is the home elevator for you.
Classic Home Elevator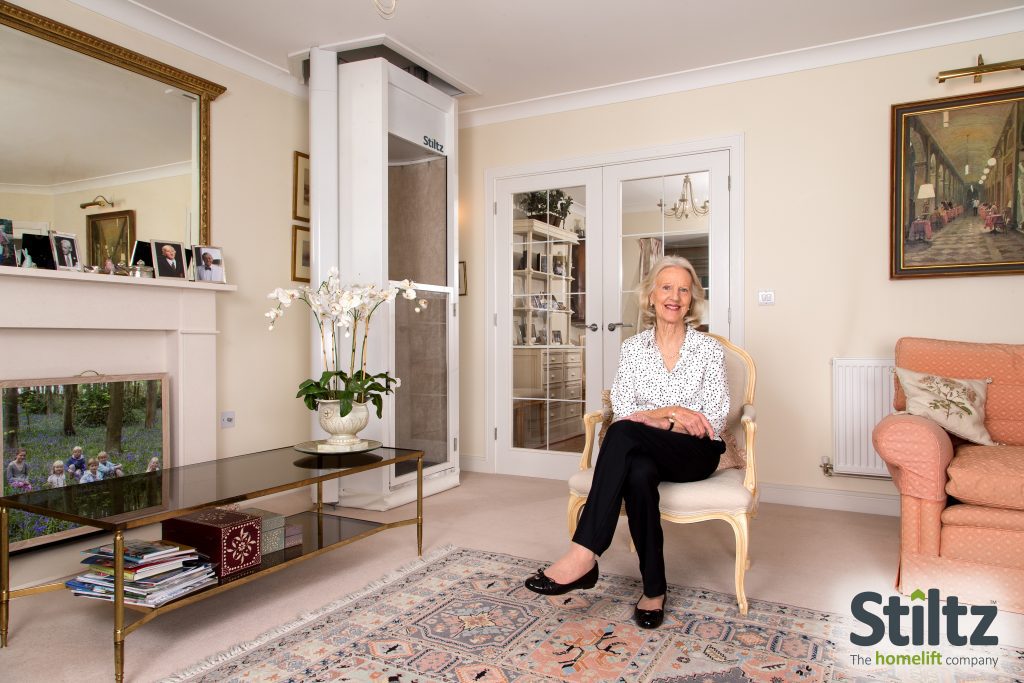 If you're looking for something even more basic than the Stiltz Duo Alta, turn to the Stiltz Duo Classic. The entry-level homelift, it is the original model made by Stiltz.
This home elevator is reliable, attractive, and simple, allowing for high-quality specifications and multiple options for customization. It is a solid-sided elevator that installs quickly without the need for load-bearing walls.
Like the Duo Alta, it travels quietly and sleekly through the home. Like all the other Stiltz home elevators we'll discuss on this list, it is powered by a self-contained electric drive motor. It's hidden away in the roofspace, so there are no noisy oil hydraulics to contend with. And did we mention that you don't have to have supporting walls to install these lifts (or any lifts made by Stiltz?)
This particular home elevator has a weight limit of 375 lbs and measures under 30" by 40". It's the ideal choice for people who want a simple, affordable home elevator that can transport two people at once. It comes in a standard design, but you can add on additional features as needed, allowing for maximum customization.
This home elevator is the best pick for people looking for an affordable, no-frills design.
Contemporary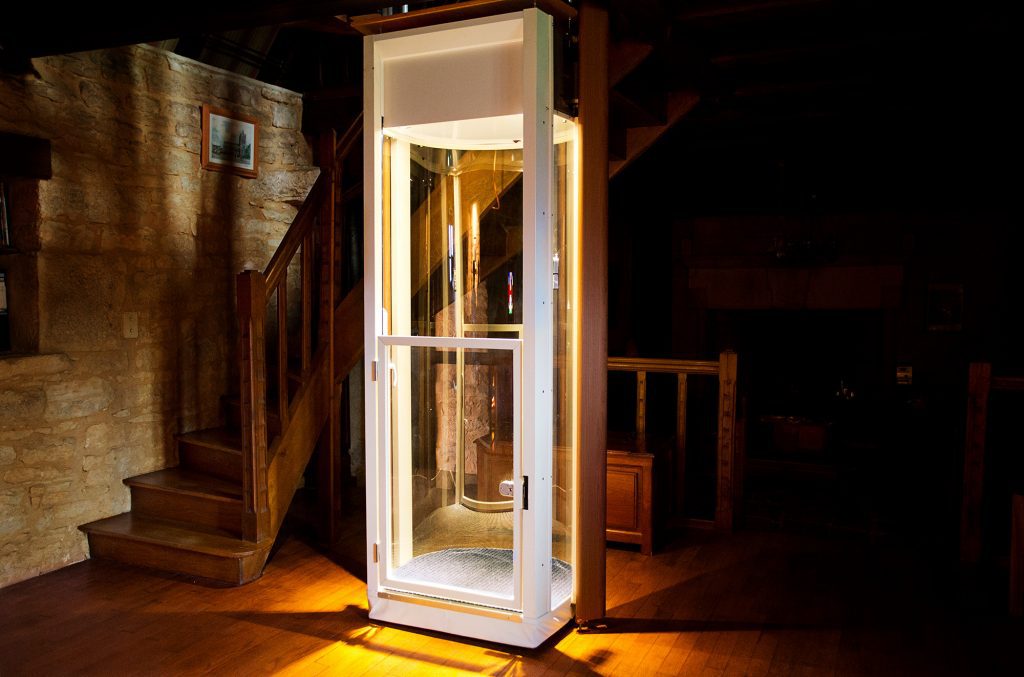 Yet another Stiltz home elevator to consider is the Stiltz Duo Vista. This contemporary model has a clear lift car body so that it blends in easily into the room where it's installed. You won't even know it's there!

In fact, if you're looking for a home elevator that looks less like a mobility device and more like a stylish accent to the room, the Stiltz Duo Vista is the choice for you. It lets plenty of natural light flood into the car for a comfortable ride, and the clear panel is perfect when placing the lift in front of a window.
This home elevator also has a weight capacity of 375 lbs and measures 29' x 40'.
As is the case with the Duo, this model is best for homeowners who value an attractive home elevator that still performs at maximum capacity. It blends in easily into a room's decor and allows for plenty of natural light. Its structural polycarbonate body allows for a more contemporary feel as well.
Through Car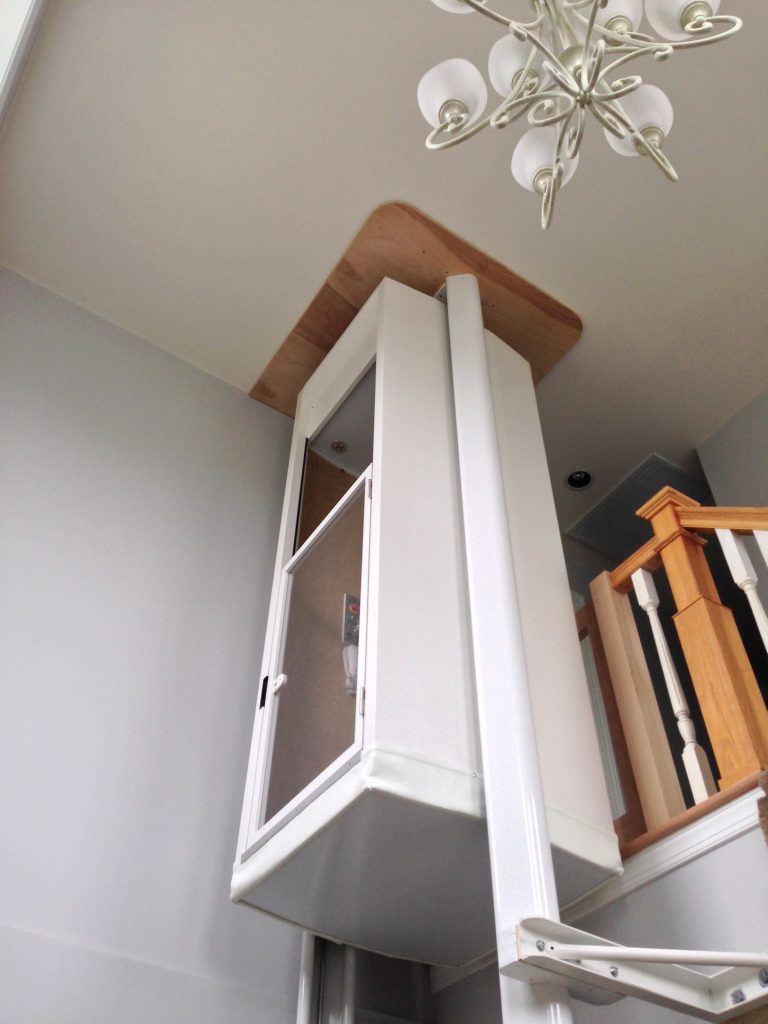 Last but not least is the Stiltz Thru-Car.
This home elevator is similar to the others we've discussed earlier in this article except for one thing – it allows for maximum versatility with its "drive-thru" design. You can enter through either the back or front of the lift car, making it ideal for tight spaces like landings or balconies. It also makes it possible to include three stops on a multi-level home.
This home elevator is truly one of a kind – no other company makes a home elevator with this through design. This feature is made possible by Stiltz patented dual-rail technology.
Besides this unique design, it has all the features you know and love from other Stiltz home elevators, including:
A small, compact footprint in your home
Elegant interior lighting
Remote control capabilities (with the option to purchase multiple remotes as needed)
Self-contained drive system
Low power consumption
Full safety features
…and much more!
The Bottom Line
Elevators come in all shapes and sizes, so it's important to choose one that will fit both your home's layout and your family's needs. If you have a small home, you may want to opt for a smaller elevator that takes up less space.
On the other hand, if you have a large home or frequently entertain guests, you may want to choose a larger model that can accommodate more people. Ultimately, the size of your home elevator should be dictated by your specific needs.
No matter which Stiltz home elevator you choose, you'll benefit from standard features and finishes like neutral gray or beige exteriors, half-height doors, internal LED downlights, and a battery back-up system. Not only that, but all of these home elevators are backed by a two-year warranty.
Nevertheless, designing a custom home elevator is a great way to add both function and style to your home. With so many choices available, there's no reason not to create an elevator that perfectly suits your needs and taste.
Mobility has never been so stylish! Consider investing in one of these home elevator designs to make your mobility solution truly one of a kind and 100% unique to you.