San Fernando, CA, USA
(866) 712-8185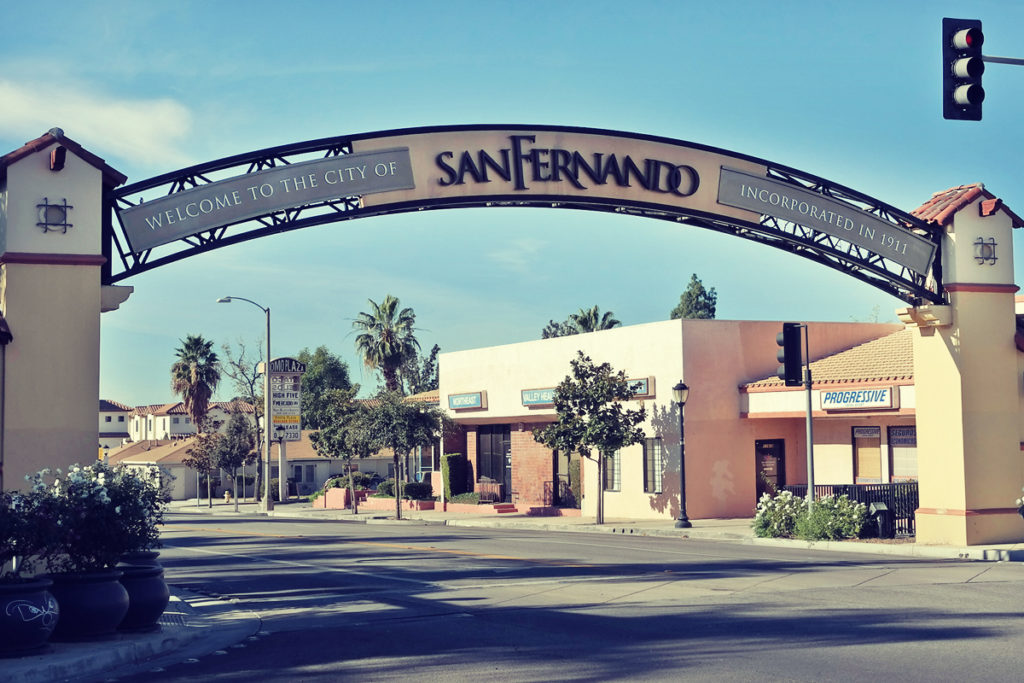 Historic buildings like the public library and city hall bear evidence of San Fernando's rich and diverse cultural history. Amusement parks like the Layne Park and the Glenoaks Park offer excellent recreational facilities for San Fernando visitors and residents to enjoy.
Every technician from San Fernando will provide prompt, friendly, and neighborly service. They'll be quick but thorough and leave no mess behind once the stairlift is installed.
San Fernando Stairlift Pricing Tool
Answer a few quick questions to get an estimate of how much your stairlift in San Fernando could cost.
Our Most Popular San Fernando Stairlifts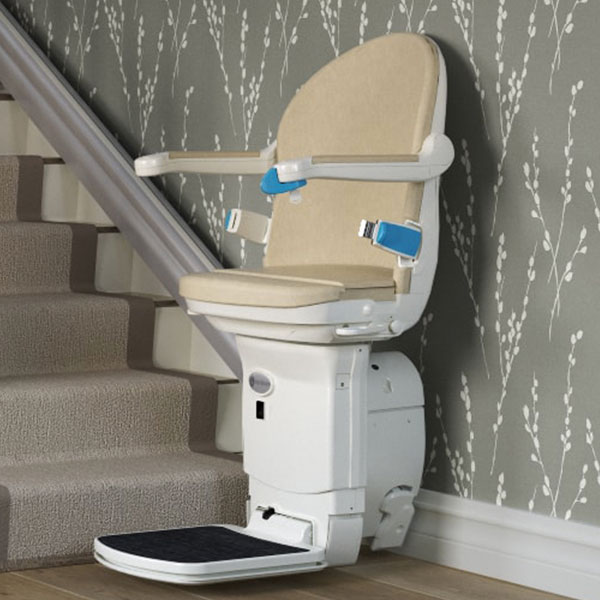 The 1000 is our top of the line model and a favorite of our customers in San Fernando. It's Smart Seat is fully adjustable to fit a range of body types. Additional features include a body harness, powered hinged rail, and a variety of upholstery colors.
FEATURES
Weight limit: 350lbs

Move silently and gently with a soft start/stop

Large, carpeted footrest provides more traction

Available for indoors or outdoors

And More. Learn more about all of your

straight stairlift options

.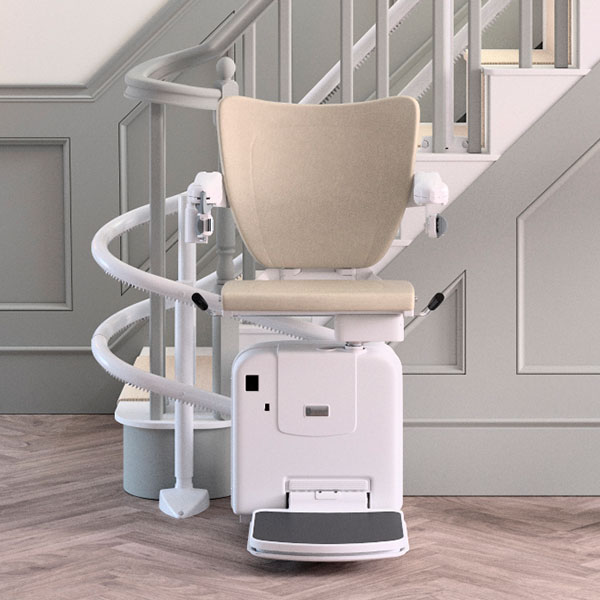 Each 2000 is built to fit the specific contours of the home where it will be installed. With the tightest track bends in the industry, the 2000 can be installed on almost any indoor staircase, making it one of our most popular stairlifts in the San Fernando area.
FEATURES
Weight limit: 300lbs

Rechargeable backup battery

Minimal noise

Fold-up seat, footrest, and armrests save space for other stair users

And More. Learn more about all of your

curved stairlift options

.
San Fernando Neighborhoods We Service
North Hollywood
Pacoima
Sherman Oaks
Van Nuys
Encino
Sylmar
Northridge
Woodland Hills
Chatsworth
Winnetka
Granada Hills
And More
How Well Do You Know San Fernando?
The city of San Fernando was named after a mission that was part of a Mexican land grant. It is bordered all sides by the city of Los Angeles. In the 1910s, when Los Angeles annexed several smaller cities to benefit from the Los Angeles Aqueduct, the citizens of San Fernando refused, citing the fact that they could continue to produce and treat their own water supply without relying on the aqueduct. 
San Fernando is located in the San Fernando Valley in Los Angeles County. This small city covers 2.37 square miles of land and has a population of 23,645, according to 2010 Census data. 
San Fernando's housing market is fairly competitive, with many homes receiving multiple offers before selling at around 1% below the list price. Homes in the city typically become pending in about 47 days. The median home value in San Fernando is $526,547, and the median rent is $2,654. The median income is $54,298, and the unemployment rate is around 4.6%. 
Major employers in San Fernando include the Los Angeles Unified School District, Pharmavite LLC, County of Los Angeles, Home Depot, Pepsi Bottling Company, PureTek, Production Resource Group LLC, Vallarta Supermarkets, Ricon Corporation, and Valley Crest Landscape Company. 
San Fernando has brief but hot summers and long, cool winters. The city gets an average of about 17 inches of annual rainfall. Temperatures in the area vary from 45° to 92°, and it rarely drops below 38° or rises to more than 100°. 
San Fernando is home to Mission San Fernando, a Spanish mission that was built in 1797 and named after Saint Ferdinand III, who was a former king of Spain. In the early 1800s, around 1,000 Native Americans made their home at the mission, where they raised cattle and produced leather goods. 
Over the years, the mission changed hands, and California officials took control of it. The mission returned to being a church in 1923, and the buildings were renovated, only to be damaged in the 1971 earthquake. Work crews constructed exact replicas of the buildings to replace those that were damaged. The historic mission eventually opened visitors. 
With its location right in the San Fernando Valley, the city is close to many restaurants, shopping, attractions, museums, parks, and movie studios. As part of the San Fernando Valley, the city benefits from many cultural events and festivals offered nearby, including the Sherman Oaks Street Fair, the Valley Food Truck Festival, the California Watermelon Festival, Valley Greek Festival, the Pasadena Chalk Festival, the Downtown Burbank Arts Festival, the Granada Hills Street Fair, the Santa Clarita Cowboy Festival, the Vegan Street Fair, and the 1,000 Lights Water Lantern Festival.
Request a quote