Does Insurance Cover Stairlifts?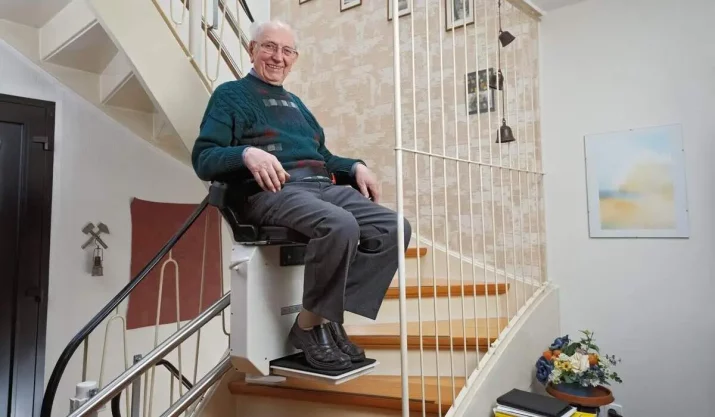 Table of Contents
As you age or if you have mobility issues, navigating your home's stairs can be challenging. But how do you manage the cost of a stairlift? This article explores if insurance covers stairlifts, including insurance policies, Medicare, Medicaid, and other financing options.
Whether considering a stairlift for yourself or seeking solutions for a loved one, this article is essential.
Key Takeaways
Medicare and private insurance may not cover stairlifts as they're often classified as home modifications rather than necessary medical equipment.
Medicaid may provide some stair lift coverage through programs like the Home and Community-Based Services (HCBS) waivers.
Veterans Administration programs, state programs, and other forms of financial assistance can also support the cost of a stairlift.
If insurance or other programs do not cover the full cost, consider alternative financing options such as personal loans, home equity loans, reverse mortgages, or financing plans from stairlift companies.
Does Insurance Cover the Cost of Stairlifts?
Insurance policies can be complex, and stairlift coverage is not always guaranteed. It largely depends on the type of insurance you have. Private health insurance plans may offer coverage for durable medical equipment, such as stairlifts, but the specifics can vary greatly from one plan to another.
Some insurance providers may consider stairlifts as home modifications rather than necessary healthcare equipment, affecting coverage. It's essential to contact your insurance agent or provider directly to understand what your plan covers. If your insurance does cover stairlifts, you'll likely still have to meet a deductible before insurance pays for the rest.
Ultimately, every insurance provider and plan is different, so it's crucial to understand your specific benefits.
What About Medicare or Medicaid?
Medicare generally does not cover stairlifts under its policy as they are considered "home modifications" – not "durable medical equipment." However, there are a few exceptions.
You might have better luck if you're enrolled in a Medicare Advantage plan. These plans often offer broader coverage, and some may include benefits for health and wellness improvements, which could include equipment like stairlifts. But again, it's not a guarantee, and coverage varies greatly from plan to plan.
Medicaid coverage, on the other hand, might provide some help for stairlifts. It depends on your state and the specific Medicaid program you're enrolled in. Many Medicaid programs offer Home and Community-Based Services (HCBS) waivers or other community-based programs that help individuals who own homes.
These programs may cover the cost of home modifications, including new stairlifts or chair lifts, especially if such modifications are necessary for your health and safety. Always contact your Medicaid representative to discuss what your plan covers.
Remember that Veterans Administration programs, state programs, and other forms of funding may also be available to help cover the cost of your stairlift.
What Are My Options for Financing a Stairlift?
If insurance, Medicare, or Medicaid doesn't cover the full cost of your stairlift, don't despair. There are assistance programs available to help you finance this essential home modification. Here are some funding options to consider:
Personal loans: You can see about a personal loan from a financial institution to help with a stairlift purchase. Personal loans tend to have low-interest rates, at least compared to credit cards. But you must have good credit to qualify.
Home equity loans: If you own your home and have some equity, you may be able to take out a home equity loan to pay for a stairlift. Home equity loans have lower interest rates than personal loans. Still, they require you to use your home as collateral.
Reverse mortgage: If you are 62+ and own your home, you may be eligible for a reverse mortgage. A reverse mortgage lets you borrow against home equity and does not require you to make monthly payments. However, it is essential to note that reverse mortgages can be expensive and may not be the best option for everyone.
Some stairlift companies also offer financing plans, so it's worth asking about this when shopping around. Additionally, non-profit organizations and state programs often provide grants or low-interest loans for those who need financial assistance for home modifications. If you're a veteran, the Veterans Directed Home and Community Based Services program may be able to help.