Restore Access Whether Your Stairway is Curved or Straight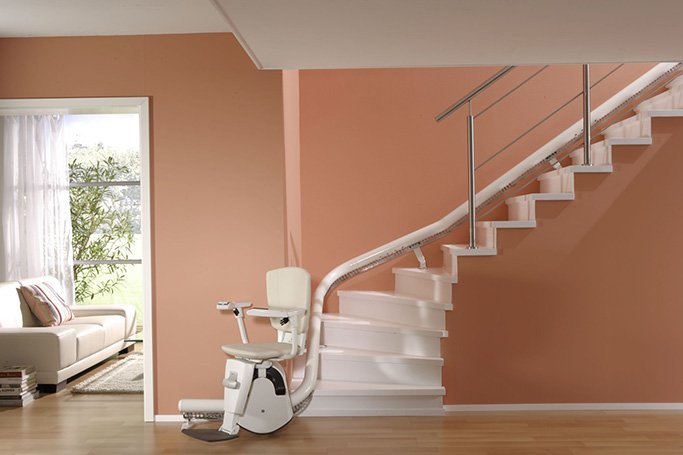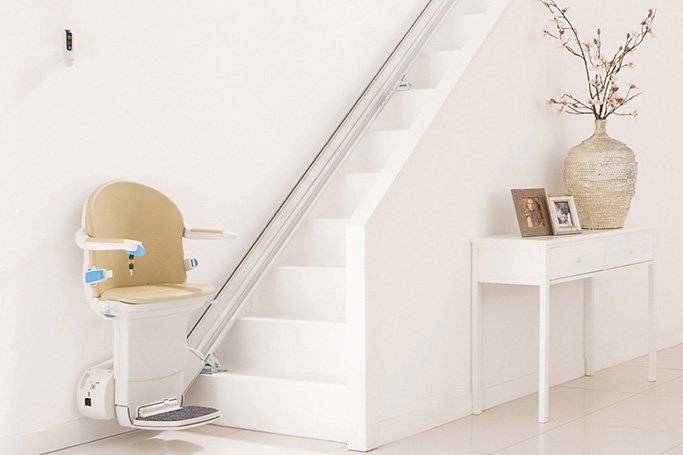 Our customized stairlifts restore access, promote independence, and allow you to stay in the home you love. Curved stairlifts or straight stairlifts can be fitted to the existing design of your home with minimal inconvenience.
Assessment
Request a quote above or call today to set-up a free in-home assessment. California Mobility is dedicated to helping you find a practical and affordable solution for your access needs.
Design
California Mobility works with you to design the safest and most efficient solution to install your stairlift. Using an advanced augmented reality app, see what your stairlift will look like before it's installed in your home.
Installation
Once you approve the design, our factory trained technicians install your stairlift so that you can live a more active and independent lifestyle.
The Right Partner to Help You Adapt Your Home

Family-Owned and Operated
Your personal freedom and safety is very important to you and us. Let our family guide you to the independence that everyone deserves in their home.

Free In-Home Assessment
Set-up a free in-home assessment to discuss your access needs. We will listen to your concerns and work with you to identify the best solutions for your home.

Financing Options
There should never be a barrier to safety and independence. We will work with you to determine what programs and terms fit best for your family's situation.

Pre-Install Preview
See what your stairlift will look like before it is installed in your home using an advanced augmented reality app.

Instant Quotes
Need a quote fast? Simply let us know your timeline and a Stairlift specialist will reply with an expedited quote for your review.

Warranty Protection
All California Mobility Stairlifts come with a limited lifetime motor and gearbox warranty and a two-year warranty on all other parts.

Professional Installation
Our factory trained technicians provide an efficient, trouble-free installation while understanding the sensitive needs and privacy of our customers. 

Superior Customer Service
We pride ourselves on understanding your needs and providing both a compassionate approach and affordable solution.
What Our Customers Say
What Our Customers Say

"I have a bad heart and can hardly walk, but I can't afford to move out of my current house. My stairlift made it possible for me to stay in my home and I'm very happy with it."

What Our Customers Say

"I thank my lucky stars for our stairlift. My husband has peripheral neuropathy which limits his mobility. With the stairlift he can access both floors much easier. It's been a big help to my husband and a wonderful addition to our home."

What Our Customers Say

"Excellent install. They overcame obstacles to get the install done. I'm very satisfied with the work."

What Our Customers Say

"The stairlift has been really great and reliable. The man who put it in was courteous and fast and I was able to use it day one…I'd rate it 10/10!"
Our Industry Associations & Certifications