Best Home Exercise Equipment For Seniors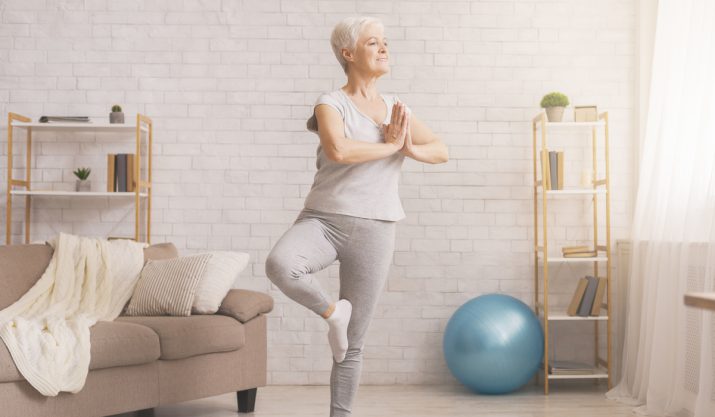 The options for home exercise equipment seem endless, and your choices can be influenced by your budget, your fitness level, and your fitness goals. One larger piece of fitness equipment may be all you need, or you could decide on several different options to help you strengthen your muscles and improve your all-around fitness and muscle tone. Whether you are looking for a treadmill, DVDs, a stationary bike, or equipment to use for chair exercises, there is something for everyone.
For many seniors, budget is a key consideration when choosing home exercise equipment. When you're operating on a budget, you may not want to purchase multiple pieces of equipment all at once, especially when some pieces of equipment can target multiple areas of your body.
Jason Weitzner, an owner of Symmetry Exercise Clinic, and one of the most sought-after Muscle System Specialists in the world, says "The goal is to choose equipment that allows for workouts addressing the entire body in a wide array of motion."
According to Weitzner, who specializes in working with those aged 40 and older, "A cardiovascular machine that offers a full-body challenge with low impact, such as a Cybex ARC or Schwinn Airdyne bike, is an excellent choice." For strength training, he says, "A full, one-piece home gym, like the Bowflex Revolution, is a great choice."
For those who want to focus on resistance training, Weitzner suggests using multiple pieces of resistance tubing at varying resistance levels, door anchors, an adjustable bench, a Pilates magic circle, and ankle straps.
When it comes to exercise equipment, it can be difficult to know what will work best for your fitness level, what may have more bells and whistles than you need, or what will get you the results you want. Below are some of the best pieces of exercise equipment we have found for seniors.
Best Set of Dumbbells
Tone Fitness 32 lb. Neoprene Dumbbell Kit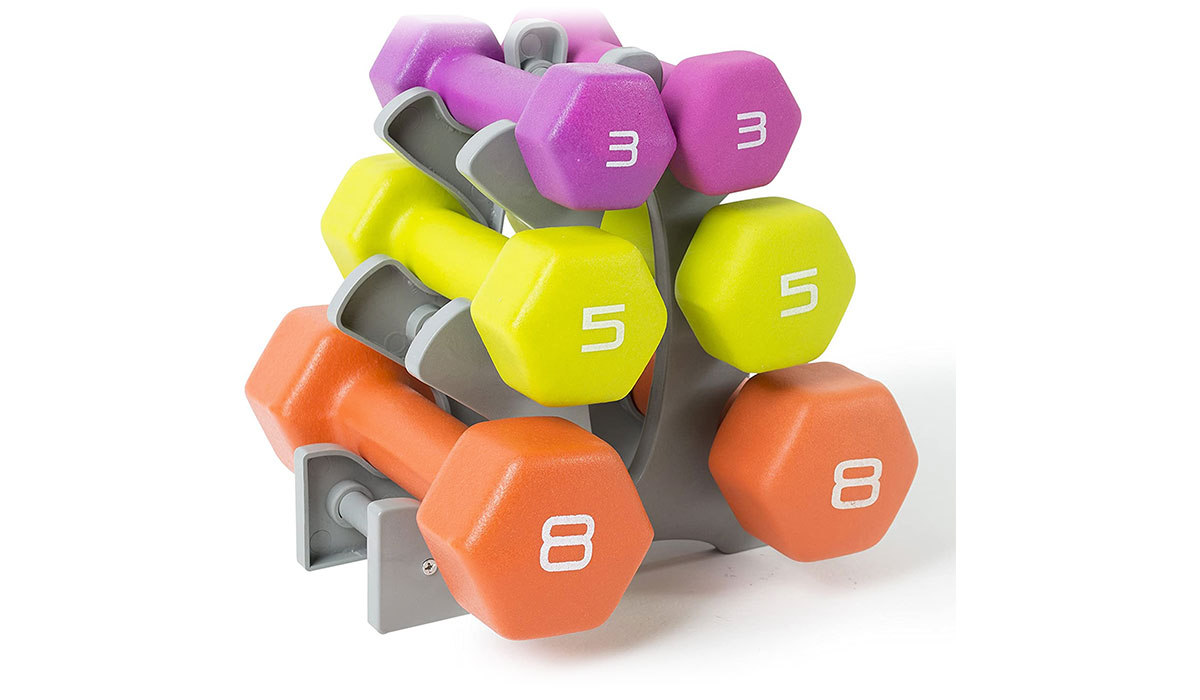 This dumbbell kit includes three-, five-, and eight-pound dumbbells, so it's a perfect option for those who want to start out at a lower weight and work their way up to higher weights. These weights are excellent options for a variety of exercises, including those focusing on the upper body, legs, and core. They also work well for chair exercises.
Pros: These dumbbells are rubber-coated cast iron, which makes them easy to grasp while reducing the risk of damage to your floor.
Cons: You may want heavier weights than those offered in this set.
Find it here.
Best Set of Basic Resistance Bands
Letsfit Resistance Band Set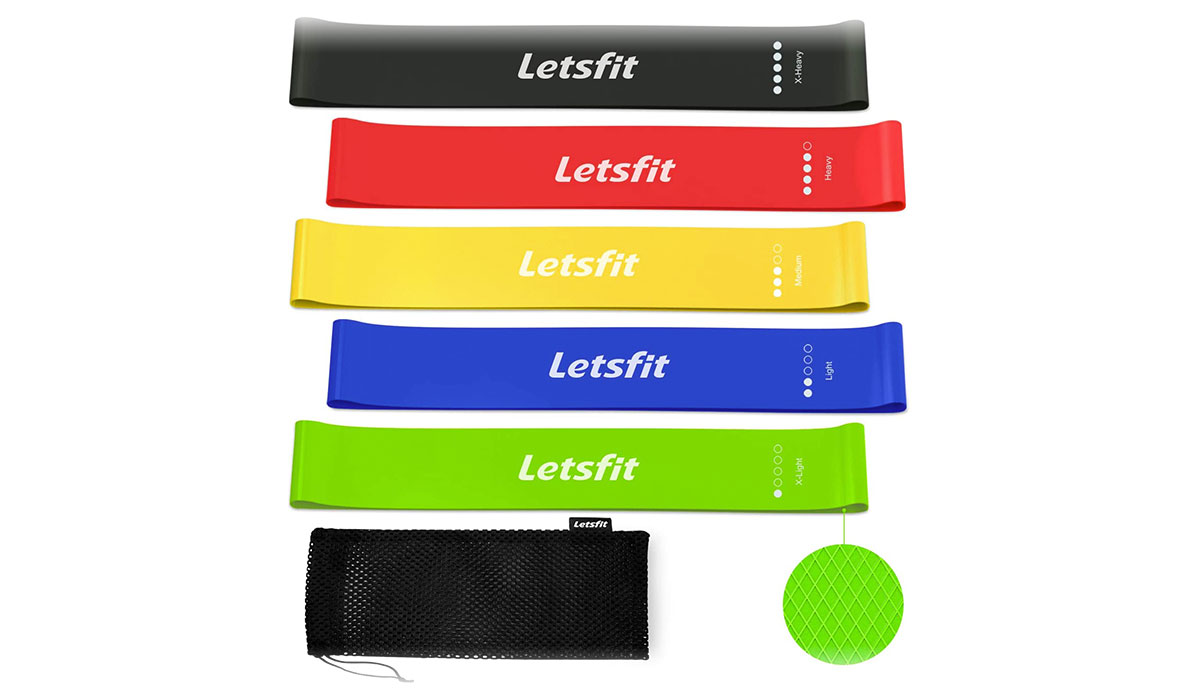 These professional-grade resistance bands are great for improving muscle tone in the arms, legs, and buttocks. You can customize your workout by combining bands together to tailor the amount of resistance you are using. These are the same bands often used by physical therapists and trainers working with clients to build muscle strength after injuries.
Pros: You can integrate these bands into most popular workout programs, including yoga, Pilates, P90x, and Crossfit. They also don't take up much space, so they are great to take along when you're traveling.
Cons: This set only includes the bands and a storage bag, so it may not fit your needs if you want additional accessories.
Find it here.
Best Set of Resistance Tubes, Bands, and Accessories
Tribe Fitness 11-piece Resistance Bands Set Workout Tubes with Accessories
This 11-piece set includes resistance tubes, a door anchor, ankle straps, cushioned handles, and a carry pouch. This set offers the flexibility to work well for beginners, as well as professional athletes. It's a durable, portable set that features the accessories needed to get a full resistance-based upper and lower body workout. These color-coded tubes can also be used together to customize the amount of resistance.
Pros: This is a complete set that can be used for a variety of different resistance exercises.
Cons: It may be more than you need if you aren't interested in using the accessories.
Find it here.
Best Yoga Kit
Gaiam Yoga Kit for Beginners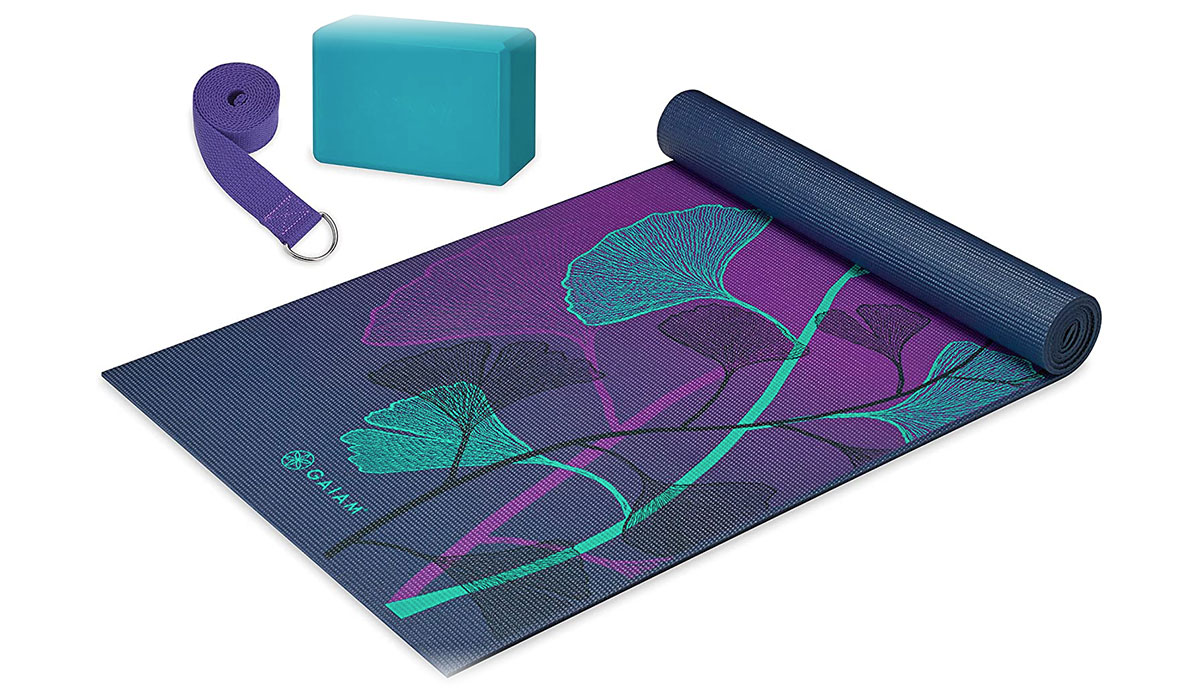 This yoga kit comes with everything you need to get started with a yoga fitness program. This includes a mat that has guides to help you with poses, a yoga block, and a strap to help you improve your range of motion. This kit also includes digital workouts at varying levels of difficulty.
Pros: With the equipment and the digital workouts, this kit has everything you need to get started even if you have no experience with yoga.
Cons: As with any new yoga mat, this mat may be slippery when new. The manufacturer recommends washing it with mild soap and water or a 50/50 mixture of vinegar and water to reduce the slickness.
Find it here.
Best Exercise Ball
DynaPro Professional Grade Exercise Ball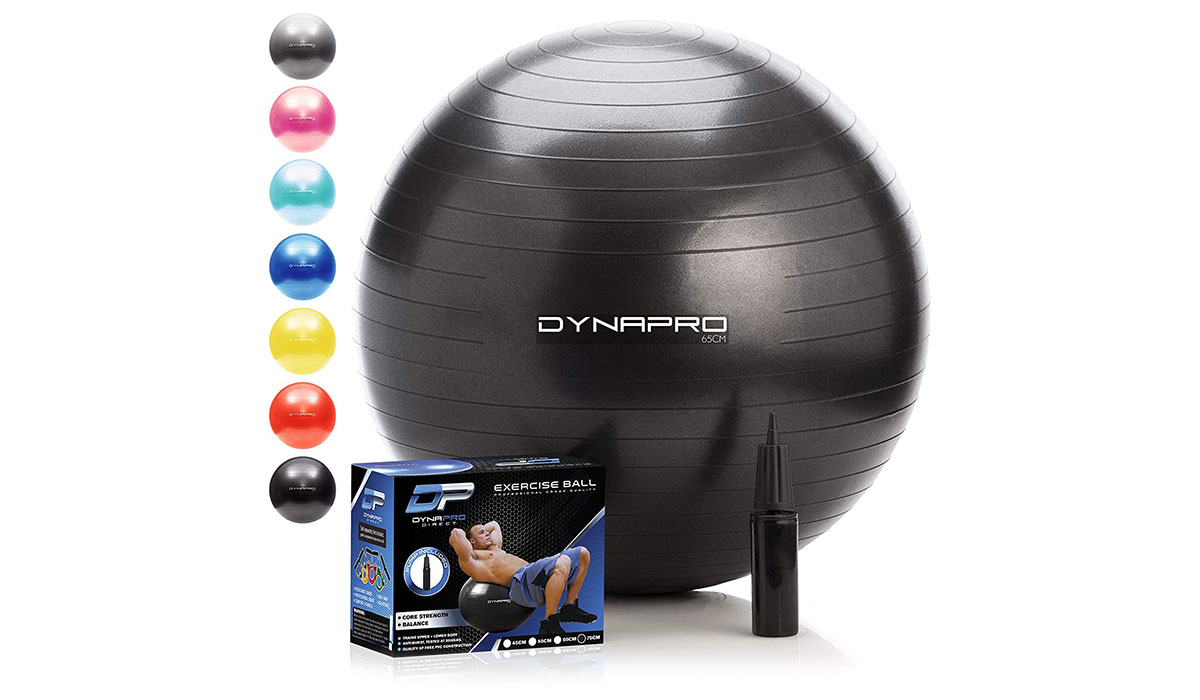 These exercise balls come in many different sizes, so you can customize your workout by choosing the right size for the type of at-home workout you will be doing. They are extra-thick and made of an anti-burst material. These are the same high-quality exercise balls used by physical therapists and personal trainers, so they are durable and appropriate for many different uses. Each ball comes with its own air pump.
Pros: There are many sizes available, so everyone should be able to find the right ball.
Cons: It is necessary to maintain the proper amount of air, so you may need to add more air occasionally.
Find it here.
Best Foam Roller
GoFit 24-Inch Foam Roller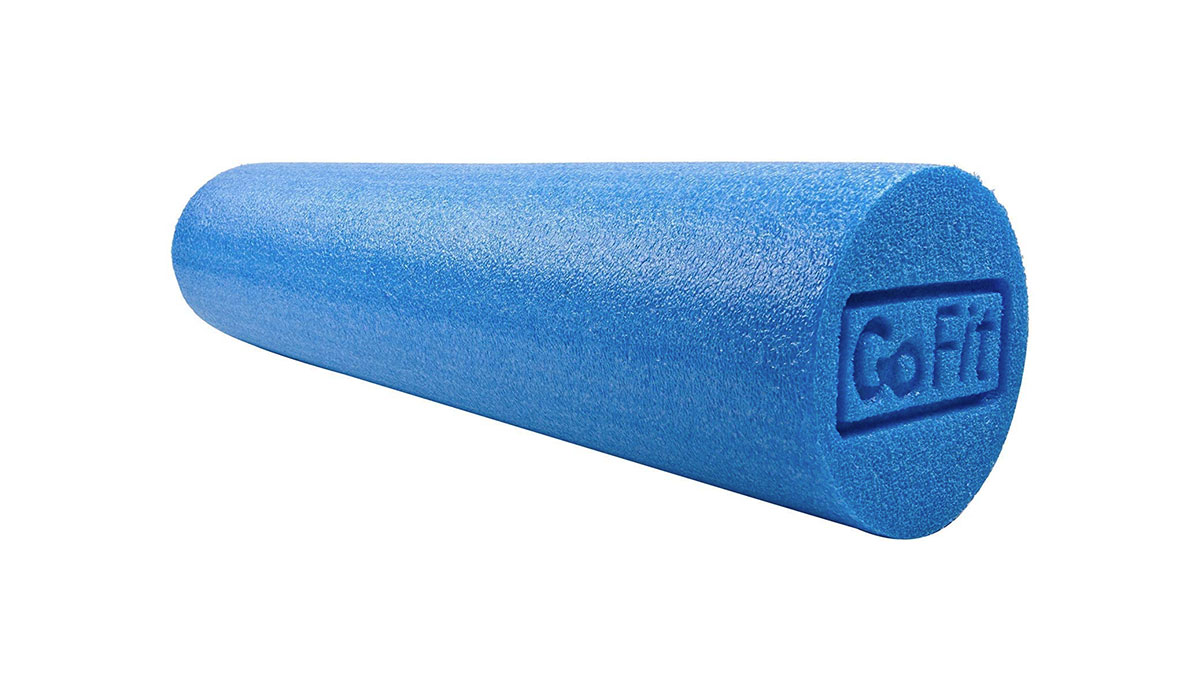 The GoFit foam roller is a sturdy, high-density foam roller that provides relief from muscle pain and improves circulation. It works well for light-to-medium tissue massage and can be used everywhere from your calves and your glutes to your thighs and your back.
Pros: It comes with a training manual, and at 24 inches long, it's a great size for most uses. It's also much more affordable than massage therapy.
Cons: It does take some practice to learn to use a foam roller properly.
Find it here.
Best Multi-Use Cardio Machine
Cybex ARC Trainer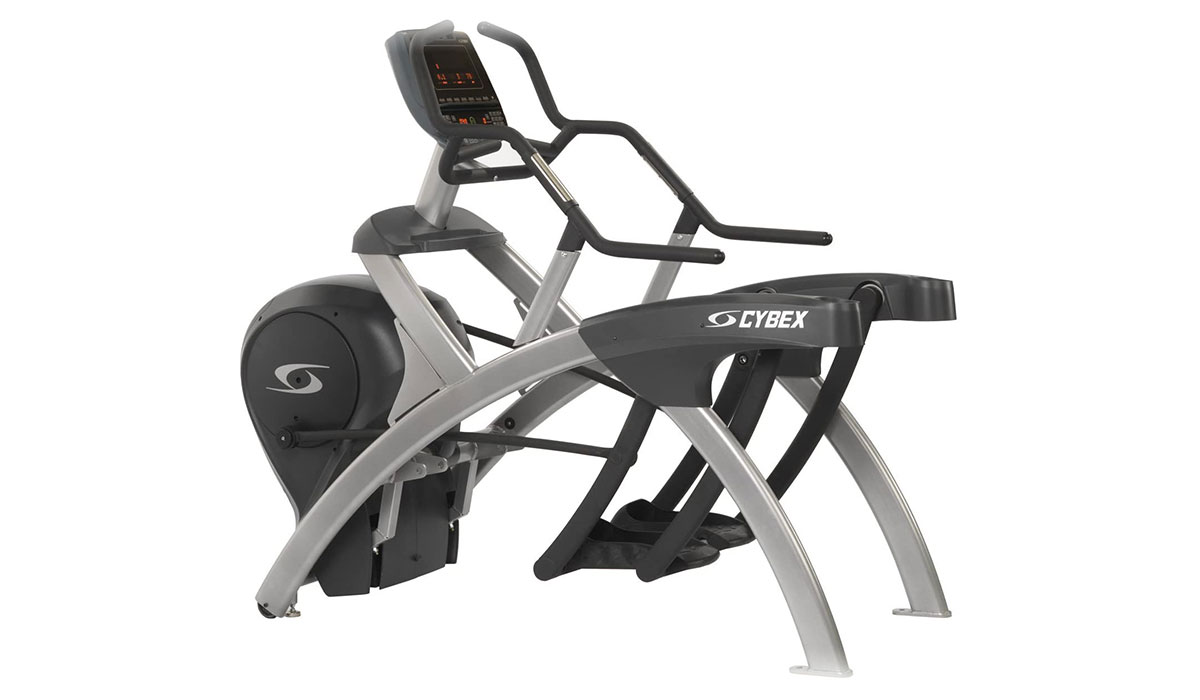 This low-impact trainer is three machines in one – an elliptical machine, a climber, and a cross-country ski machine – so it provides a wide range of training options. This trainer engages multiple muscle groups for an efficient, effective, whole-body workout. You can also change the incline to customize your workout to fit your needs. Other features include an integrated TV, touchscreen functionality, and remote equipment monitoring.
Pros: There are multiple models of the Cybex ARC Trainer, so you can choose the model that's right for you.
Cons: While this machine is flexible and offers tons of workout options, it may be more than you need if you prefer more simple workouts.
Best Treadmill
NordicTrack C 700 Folding Treadmill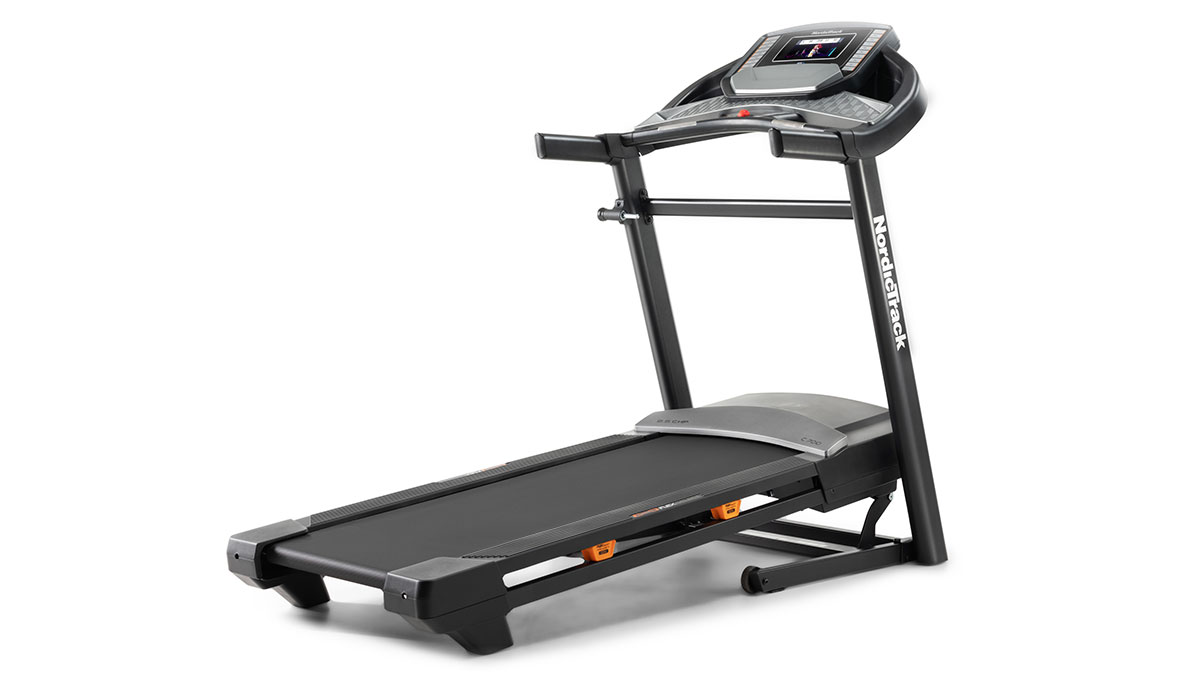 This NordicTrack folding treadmill is an affordable option for seniors who want a high-quality treadmill without the high price. This treadmill also comes with a one-year iFit membership, so you can follow an iFit trainer and choose from an on-demand library led by coaches to personalize your workouts. It features a wide running surface with a commercial tread belt, an auto-adjusting incline control, an interactive touchscreen display, and adjustable deck cushioning.
Pros: This treadmill is great for those on a budget, and it also works well in small spaces, since it can be folded up to save space.
Cons: This may not be the best option for those who are more than six feet tall, since the belt may not be long enough to accommodate an extra-long stride.
Find it here.
Best Stationary Bike
Schwinn Airdyne AD7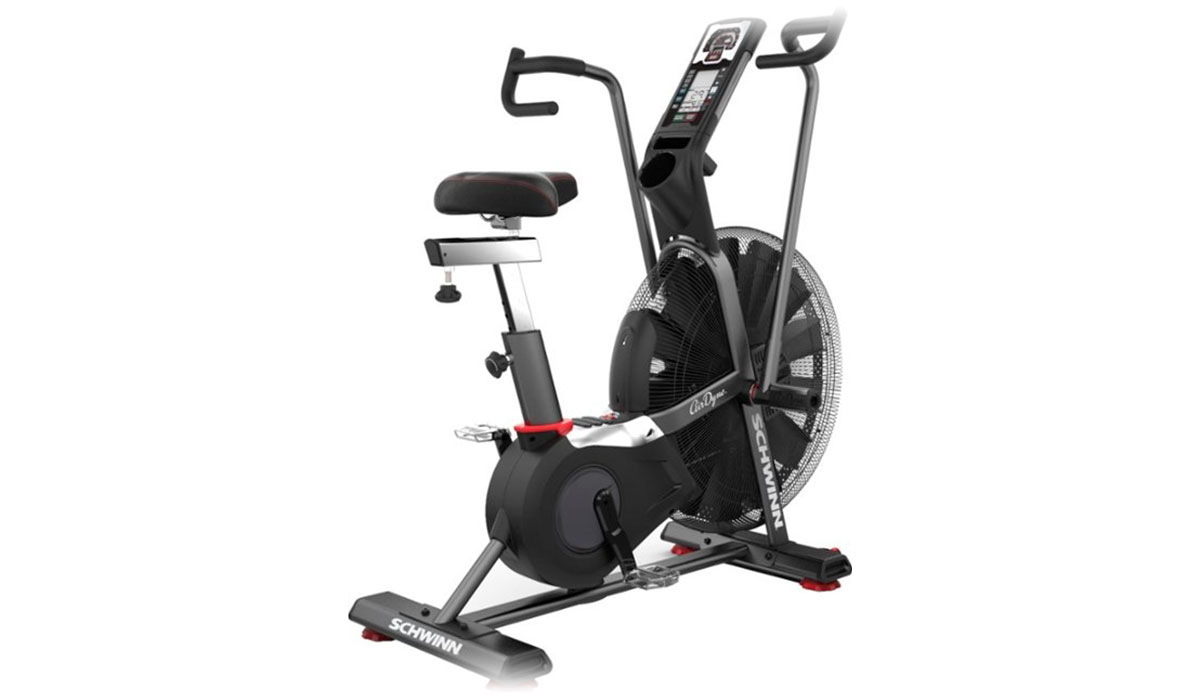 The Schwinn Airdyne AD7 provides an effective workout using the latest in air resistance technology. This is a high-quality, durable bike that can give you a total-body aerobic workout. This bike features telemetric heart rate technology, corrosion-resistant powder-coated steel construction, and a multi-display LCD console that shows calories burned, time, speed, distance, RPM, and heart rate information.
Pros: This is a single-stage, direct-drive system, which means there is very little maintenance.
Cons: This bike can be a bit noisy because of the way the air resistance technology works.
Find it here.
Best Home Gym
Bowflex Revolution Home Gym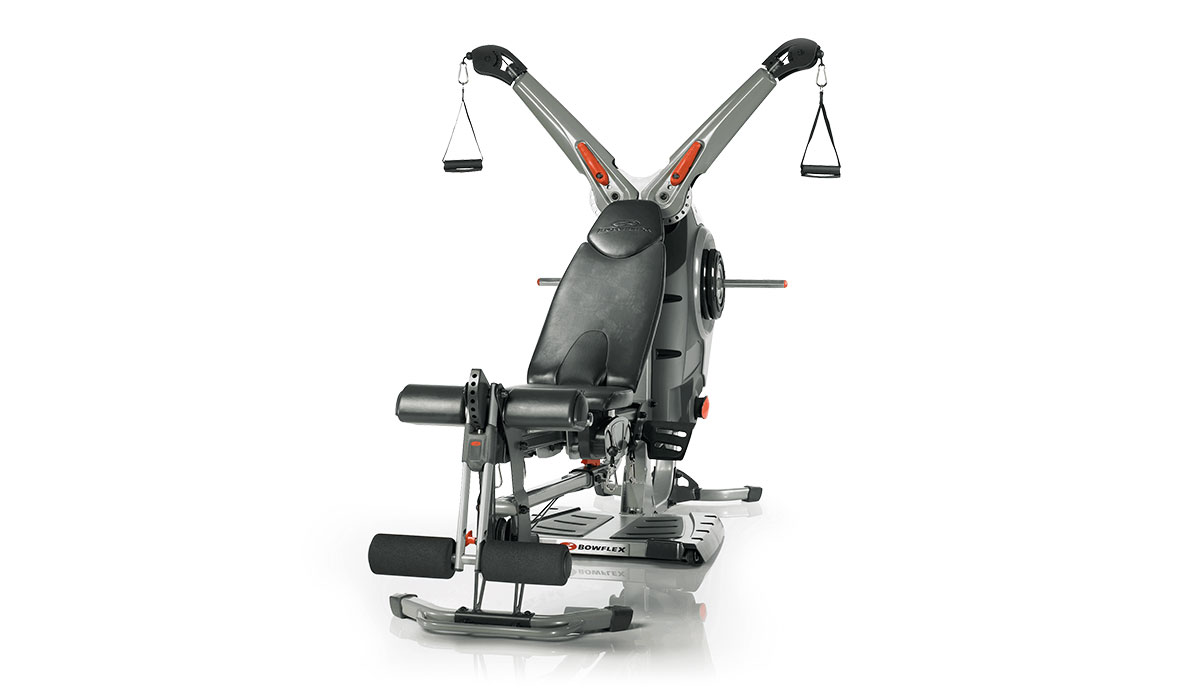 The Bowflex Revolution Home Gym features 210 pounds of resistance that can be upgraded, more than 100 exercises, a vertical bench press, a built-in cardio row, a preacher curl attachment, and a leg press station. This is a complete home gym system that allows you to engage every muscle group in your body. It's an excellent option for a total body workout for seniors at any fitness level.
Pros: It's a versatile, reliable, high-quality piece of equipment made by a company that's an industry leader in home gym equipment.
Cons: This piece of equipment is a bit pricey, so if budget is a concern, you may want to choose a less expensive option.
Find it here.
Best Beginning Pilates Equipment
Pilates Magic Circle with DVD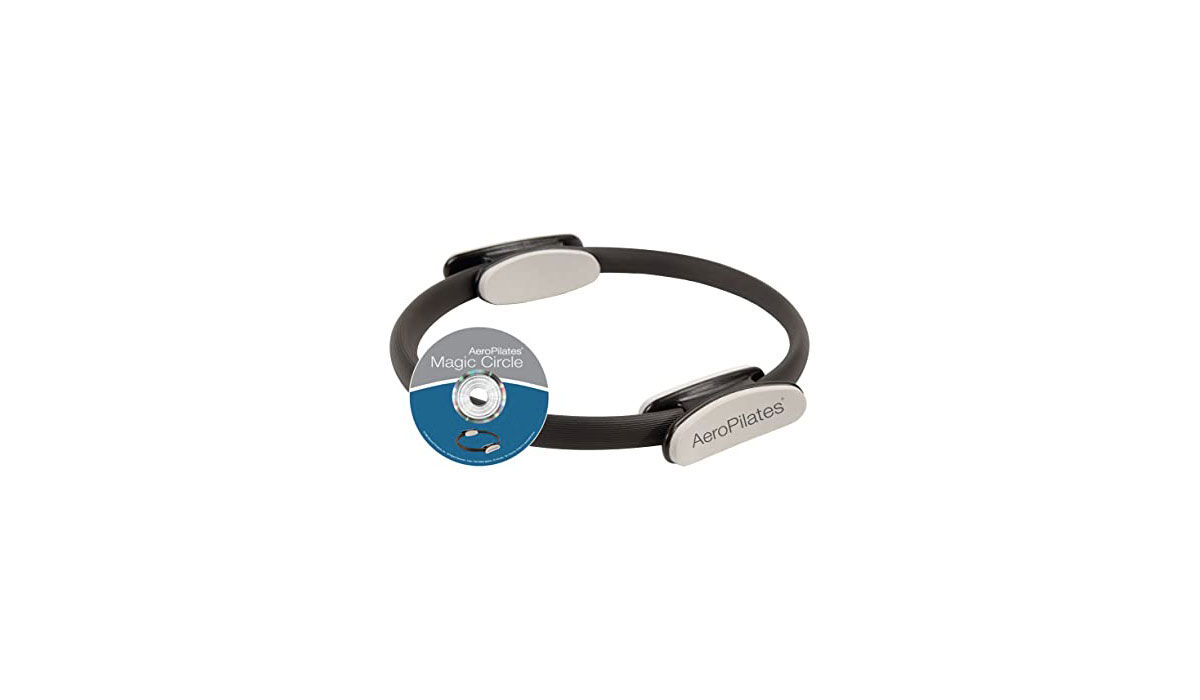 The Pilates Magic Circle is a soft, rubber-covered resistance ring that can be used to build strength and improve muscle tone in targeted areas, such as the inner and outer thighs, chest, and arms. This versatile piece of equipment comes with a DVD that includes easy-to-follow demonstrations to help you get the most out of the equipment.
Pros: The DVD that comes with this piece of equipment makes it easy to use even if you have never done Pilates before.
Cons: The Pilates Magic Circle is designed for targeted toning and does not provide a full-body workout.
Find it here.
Best Workout DVD
Leslie Sansone – Older Adults Walk & Firm DVD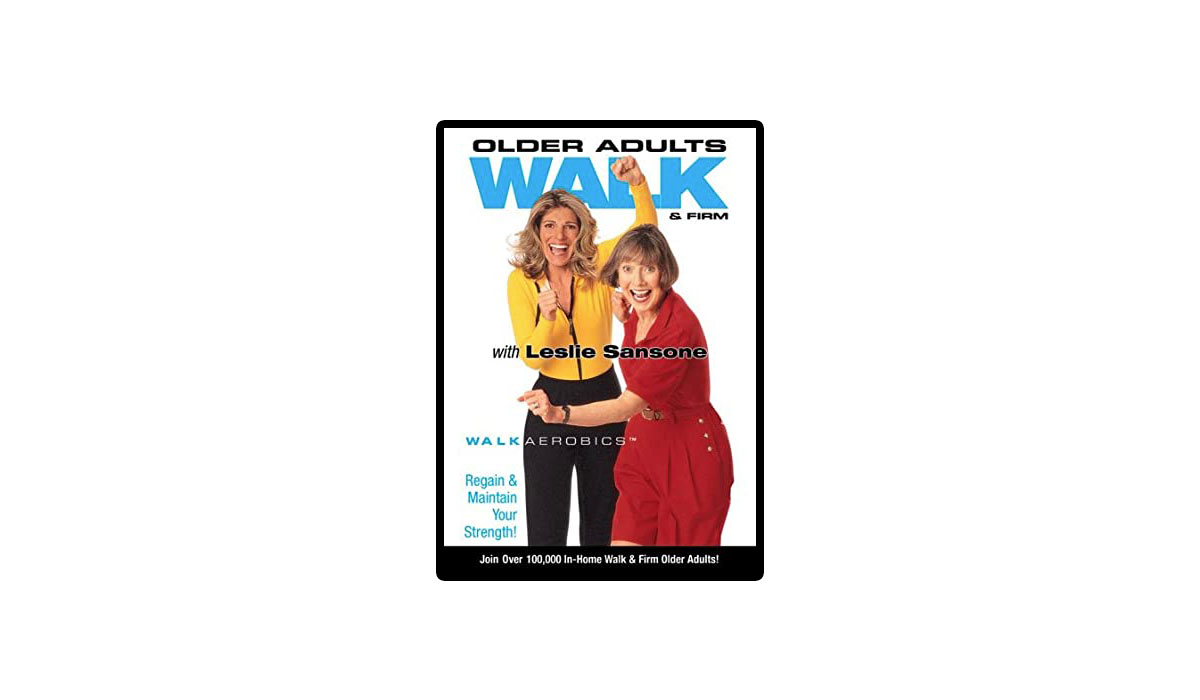 Walking guru Leslie Sansone takes seniors through a variety of fun activities that use walking as the foundation for aerobic fitness. Seniors can use this program to build their aerobic fitness while improving and maintaining their muscle tone, strength, and stamina.
Pros: Leslie Sansone is well-known for creating fun, effective walking programs that people can do in their own homes. This program is specifically geared toward seniors who want to use walking to maintain their fitness.
Cons: This program is not meant to fulfill all of your fitness needs, so you will need to incorporate other types of strength training activities into your workout routine.
Find it here.
With so many fun and challenging options available for home exercise equipment, working out at home has never been easier, and it doesn't have to be boring. If you don't have much space at home, there are excellent space-saving options. If you're on a tight budget, there are plenty of affordable pieces of equipment. And if you have mobility limitations, there are options that work well for chair exercises. So take a look at this list of some of the best exercise equipment available and make the changes you need to stay fit and strong in your own home.