5 Easy To Use Tablets For Seniors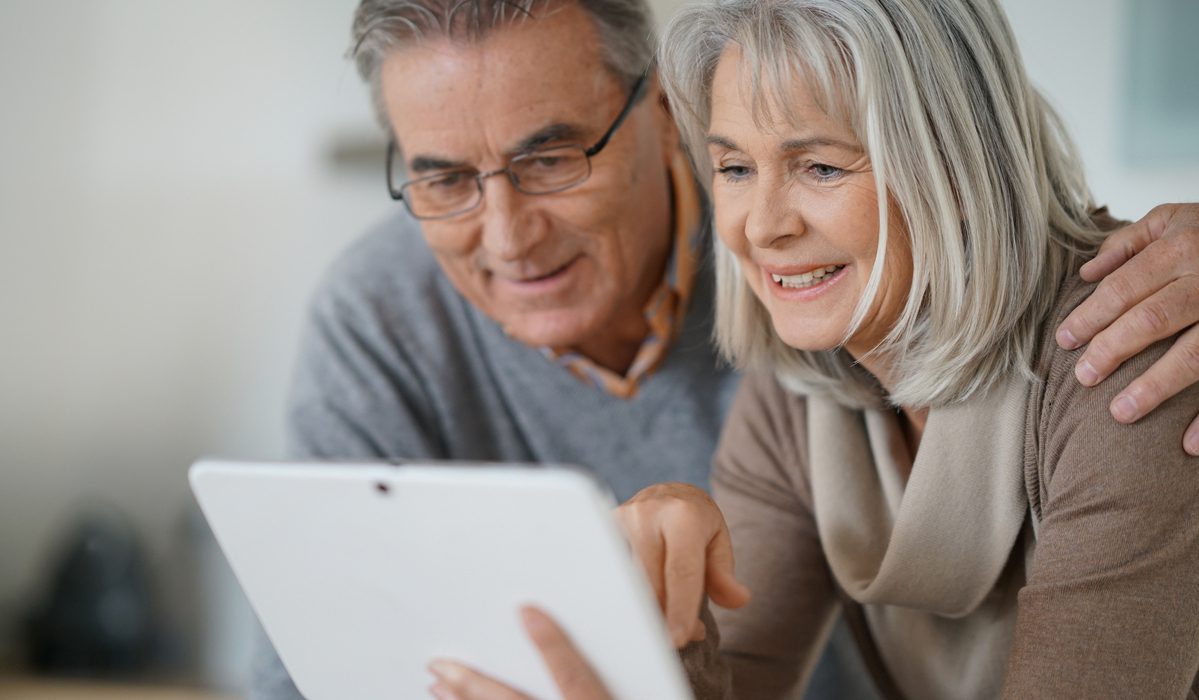 Tablets are becoming increasingly popular, especially among seniors – in fact, more than half of all seniors now own one. Many tablet manufacturers are now targeting the senior market with great features and applications designed to meet their needs.
Tablets offer plenty of benefits, most importantly, they can help you stay connected with friends and family who might be living far away.
But with so many choices on the market, it can be hard to decide which tablet is right for you.
Here are a few things to consider when choosing a tablet for a senior citizen.
Key Takeaways
Tablets can help bridge the divide between seniors and their families, making it easier than ever for them to stay in touch.
The top tablets for seniors offer large display screens, lightweight and portable designs, and extra features to make staying connected a breeze.
Be sure to help your loved ones set up their tablet so that they understand all of its features and nuances.
Benefits of Tablets for Seniors
According to Pew Research Center, up to 90% of seniors have an Internet connection in their homes, and many of them have also begun to adopt mobile technologies.
Tablets allow you and your loved ones to communicate with each other and share experiences on social media. Seniors can use tablets to find stores, play games with family members, or even to learn new skills and keep track of their medications.
These mobile devices are smaller and easier to carry than computers, but the screen is larger than that of a smartphone, making it much easier for a senior to navigate. Tablets also tend to have a lower price point than many other kinds of devices along with countless accessibility features (like enhanced screen resolution and adjustable font size).
When seniors use tablets, they are better able to connect to family and friends, helping to reduce feelings of depression and isolation that occur for some seniors.
Choosing the Best Tablets for Seniors: What to Look For
Here are a few things to look for as you shop for a tablet for an older relative.
Display Screen Size and Resolution
Look for a tablet with a large display screen.The larger screen size will not only make it easier to navigate but will also improve its ease of use in video calls. Also, look for a tablet with a quad-core processor for the best speeds..
Battery Life
A major benefit of a tablet is mobility, but with mobility comes the need for a battery. The less time your tablet needs to spend plugged into the wall, the better, so try to find a tablet with a long battery life (18 hours per charge is the gold standard).
Warranties
Most tablet manufacturers won't cover accidental damages. However, you can usually purchase a warranty like AppleCare.
Accessible Features
Along with the additional features listed above, senior citizens will find it helpful to look for additional accessibility features that make it easier to use their tablets.
These include things like:
Alert applications
Hearing aid compatibility
Voice assistant and voice commands
Video chat
Adjustable font size
Volume adjustment compatibilities
Ease of Set-up
How easy your tablet will be to set up will depend largely on your familiarity with the operating system. If you're already familiar with the iOS operating system, getting a tablet from the Apple products line will be the best option. On the other hand, if you're more familiar with Windows PC, a Microsoft Tablet or another one of the many Android tablets is the way to go. Either way, you will likely have to help your senior relative to set up their device, as the set-up process can be overwhelming for those who are inexperienced.
5 Best Tablets for Seniors
Here are five of the best tablets for seniors, and if you're not in the mood for the full read, don't worry! We have a helpful table you can reference below as a quick guide.
Best Tablets for Seniors
Screen Resolution
Pros
Average Price
Samsung Galaxy Tab A
1920 x 1200 pixels

-Great camera
-Detailed display -Sturdy build
$249
Microsoft Surface Pro 6
2736 x 1824 pixels
-Highly portable -Offers the "laptop experience
$899
Apple iPad Pro 9.7
1536 x 2048 pixels

-Crisp display
-Compatible with Apple Pencil
$599
Apple iPad Mini
2266 x 1488 pixels
-Lightweight and easy to carry
-Excellent battery life
$649
Kindle Fire HD
1920 x 1200 pixels
-Comes with Alexa assistant
-Great for reading Kindle eBooks
$110
1. Samsung Galaxy Tab A
The Samsung Galaxy Tab A is the perfect tablet for the senior on a budget. It is a smaller Android-powered tablet that is similar to the iPad Mini in its form and function.
It has an attractive 1920 x 1200 pixel-resolution display along with support for the S-Pen, a stylus that makes taking notes and drawing easier than ever before.
2. Microsoft Surface Pro 6
The Microsoft Surface Pro 6 is a great tablet for someone who is used to working with a Windows operating system. A hybrid tablet, it also converts to a laptop experience. This is a more advanced tablet that might not be for everyone, but is perfect for someone looking for the best of both worlds.
Weighing just 1.7 lbs, it's one of the smallest tablets out there, but it has all the power of a laptop. And it has hours of battery life, perfect for those long calls with family members!
3. Apple iPad Pro 9.7
Like the Microsoft Surface Pro 6, the Apple iPad Pro 9.7 is a bit more expensive, but this device is remarkably simple to use. It has a crisp display and is both portable and lightweight. Its sleek design ensures a friendly user experience each and every time.
It comes with certain helpful features for seniors, too, like True Tone Technology that adapts to your environment by adjusting the white balance.
4. Apple iPad Mini
The most portable iPad for seniors, the Apple iPad Mini is small enough to fit in a pocket. It is a great option for the always-on-the-go senior!
It has a small 7.9" display that isn't ideal for magnifying text, but there are built-in features that expand and enhance the text you're reading.
There are few things that this tiny all-star can't do, so consider adding it to your shopping list.
5. Kindle Fire HD
The Kindle Fire HD is probably the most affordable tablet sold by Amazon. There are two size options to choose from: the Fire HD 8 and the Fire HD 10. The only difference between the two is that they feature 8" and 10" screens, respectively.
Although these screens aren't the sharpest that you'll find, they're incredibly portable and perfect for reading your favorite Kindle eBooks. These tablets also come with Alexa, the built-in personal assistant.
How to Set Up a Tablet for Seniors
When setting up a tablet for a senior, make sure they are involved in the process as much as possible. That way, if anything goes wrong later on, they'll have a better idea of how to fix it.
Go through everything with them, including:
Setting up face or fingerprint ID (be sure to test it)
Accessing Wi-Fi connection
Creating and setting passwords
Finding instructions for apps
Turning on hearing aid compatibility and voice assistant (if necessary)
Enabling dictation or text-to-speech
Logging into various social networks
Also, the font size may need to be adjusted to make it easier to see and read the screen.
Using a Tablet for the First Time
Tablets are pretty simple to use, but one of the most important things to remember is that you should get help the first time you (or your loved one) logs on to your first tablet. Stick to the basics!
When working with older adults, start by showing them how to wake up the device and put it to sleep. If you decide to use a password, record it in a safe location that they can reference as needed.
Walk your loved one through all the steps they need to know in order to operate the device, like how to text and chat, make a phone call, or search for items in a web browser.
Once they get the hang of the basic features, you can move on to more advanced tasks like downloading apps and playing games. Go slowly so that the process isn't overwhelming!
The Bottom Line
According to AARP, more than 10% of seniors have purchased tablets recently, and the numbers are only increasing.
If you have elderly loved ones, it might be time to consider purchasing them a tablet. The options listed above, including other popular choices like the Amazon Fire HD, Lenovo Tab, and more, are all great choices.
Tablets can provide a wealth of opportunities for seniors, from staying connected with friends and family to accessing vital health information. With the right tablet, you can expose your loved ones to new technologies and continue to stay in touch.
Hopefully, the tips in this post will help you make an informed decision about whether a tablet is right for your loved ones and, if so, which one to buy.
Related: 21 Senior Technology Statistics