The Top 5 California Movie Theaters with Senior Discounts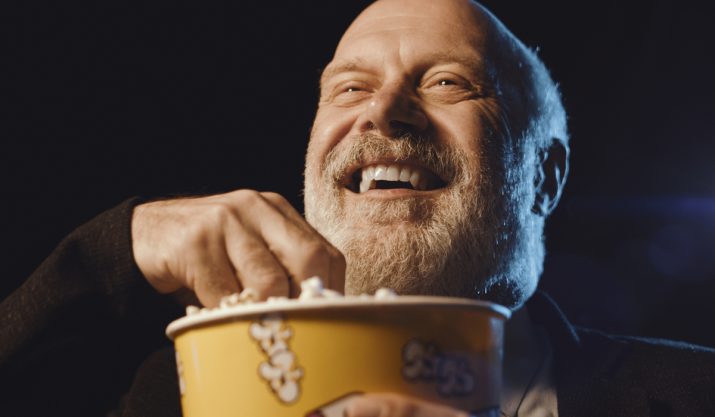 Table of Contents
The magic of the silver screen should be accessible to all, regardless of age. However, the reality of ticket prices can often be a hurdle, particularly for seniors.
This guide aims to make cinema-going an affordable delight, unveiling the senior discounts available at California's leading box office movie theaters – Regency, AMC, Regal Cinemas, Cinemark, and Galaxy Theaters.
Key Takeaways
Regency provides tickets priced at $10 and an additional benefit of $7 movie tickets for all Wednesday matinee screenings.
AMC offers seniors a modest price reduction, with tickets priced at $15.49 instead of the standard $16.99.
Regal Cinemas offers a nominal concession for seniors, with tickets priced at an average discount of $4.00 compared to the general admission price.
Cinemark offers exceptional movie-viewing experiences with Senior Day discounts, where ticket prices can drop as low as $6.00.
Galaxy Theatres offers seniors a small concession, with tickets priced at $13.00 instead of the regular adult price of $15.50.
Ticket prices vary by theater location. Double-check your nearest location to ensure senior pricing is available.
1. Regency
Regency Theaters recognize the valuable patronage of senior citizens, offering them special rates to make their movie-going experience more affordable and enjoyable. The theater has crafted thoughtful offers, ensuring seniors enjoy cinematic experiences at a reduced price.
Senior Ticket: At a reduced price of roughly $10.00 for seniors aged 61 and better, this option provides a special discount compared to the general admission priced at $13.00.
Senior Matinee Wednesday: As an exceptional deal for seniors, all films starting before 5:15 pm on Wednesdays are available at an even lower rate of $7.00. This deal caters to seniors seeking quieter matinee hours and even greater savings.
Regency's carefully tailored offers ensure that watching a movie won't break the bank for seniors. They remind us that age comes with its perks, and affordability is one of them at Regency.
2. AMC
AMC Theatres cater to all moviegoers, including seniors, offering more than just a cinematic experience. They provide high-quality screening rooms, comfortable seating, advanced audio-visual technology, diverse concession options, and excellent accessibility facilities.
Senior Ticket: AMC offers a modest discount for seniors 60 years of age and above. The senior ticket is (on average) $15.49, compared to the adult admission, at $16.99.
While the discount may be modest, the overall AMC experience transcends cost considerations. AMC ensures that every visit transforms from a simple movie viewing into a truly memorable experience, offering seniors an exceptional blend of comfort, technology, and convenience.
Related: Senior Discounts for Internet Service in California
3. Regal Cinemas
Regal Cinemas is synonymous with a compelling movie theater experience. It has carved a niche in providing stunning visuals, immersive sound quality, and luxurious seating, making it an appealing combo for movie lovers of all ages.
Senior Ticket: Regal Cinemas reduces the general admission price by an average of $4.00 for senior tickets. For instance, where general admission might cost $18.50, seniors can expect to pay around $14.50.
Regal Cinemas understands the importance of senior pricing and goes above and beyond to make cinema more accessible and enjoyable for older adults. Their generous discount allows seniors to savor the cinematic world at a reduced price.
4. Cinemark
Cinemark Theatre delivers exceptional movie-viewing experiences with outstanding customer service, pristine environments, and cutting-edge cinema technology. They prioritize the comfort and enjoyment of all patrons, including seniors.
Senior Day: While the regular admission price is $13.75, seniors can enjoy an immersive cinematic journey at significantly discounted prices on Senior Day. Depending on the location, tickets can drop to an inviting low of $6.00.
The standout feature of Cinemark is its ability to balance affordability with an uncompromising quality of service, making it a prime choice for seniors who love to indulge in cinema.
5. Galaxy Theatres
Galaxy Theatres goes beyond standard movie experiences. Its emphasis on delivering high-impact, state-of-the-art movie entertainment, and active community service has fostered strong bonds within the communities it serves.
Senior Ticket: Recognizing the senior demographic, Galaxy Theatres offers a discounted admission price of $13.00, a nice reduction from the standard adult ticket of $15.50.
While Galaxy Theatres provides a modest special price discount, it also delivers a consistent, high-quality entertainment experience. Additionally, a visit to Galaxy Theatres transcends mere movie-watching — it's about being part of a community that values and appreciates its members.
Keep in mind, ticket prices can vary by theater location. Be sure to ask your local theater about senior discounts. Additionally, ticket prices are typically hidden until you're about to buy. They often don't have a simple "Price" page. To find the real cost, you'll probably need to pick a movie and a time to watch it.