Vallejo, CA 94105
916-560-0607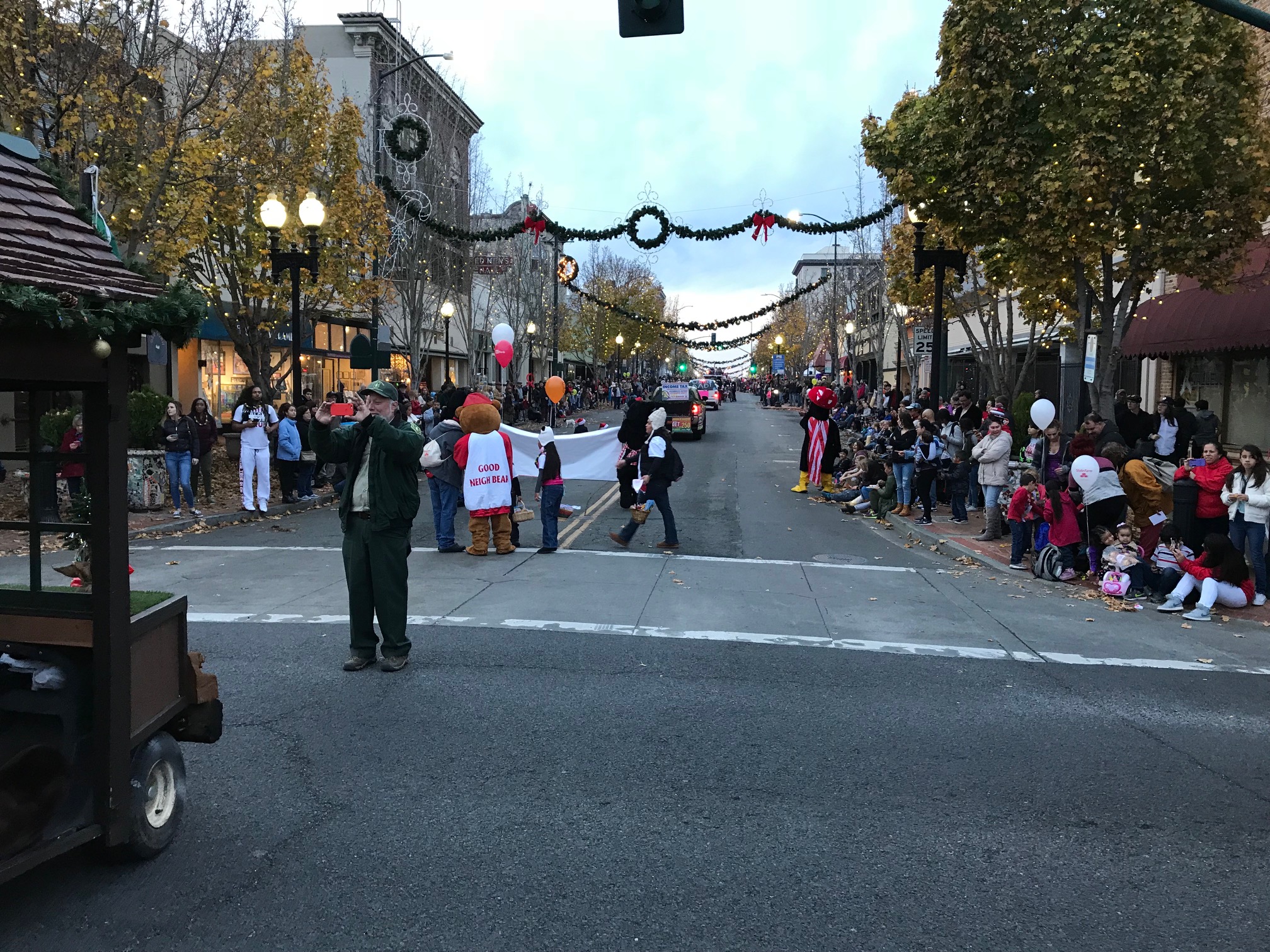 Vallejo, a waterfront city in Solano County, is home some to Six Flags Discovery Kingdom as well as awesome residents we are happy to serve.
Every technician from Vallejo will provide prompt, friendly, and neighborly service. They'll be quick but thorough and leave no mess behind once the stairlift is installed.
Vallejo Stairlift Pricing Tool
You're just a few clicks away from receiving your FREE Vallejo stairlift estimate! Begin your estimate below.
Our Most Popular Vallejo Stairlifts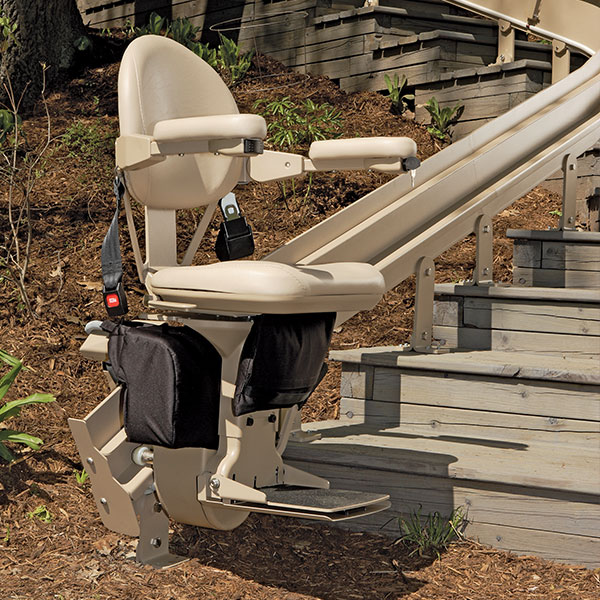 Each Bruno Elite CRE 2110-E is designed to fit the exact contours of the home where it is installed. The Bruno Elite CRE 2110-E is one of the most popular in the Vallejo area thanks to its weather-resistant design and durable outdoor paint.
FEATURES
Weight limit: 400 lbs

Waterproof cover can move with chair for all weather protection

Equipped with wireless send/call controls

Tested for performance at 0-125 degrees F
And More. Learn more about all of your curved stairlift options.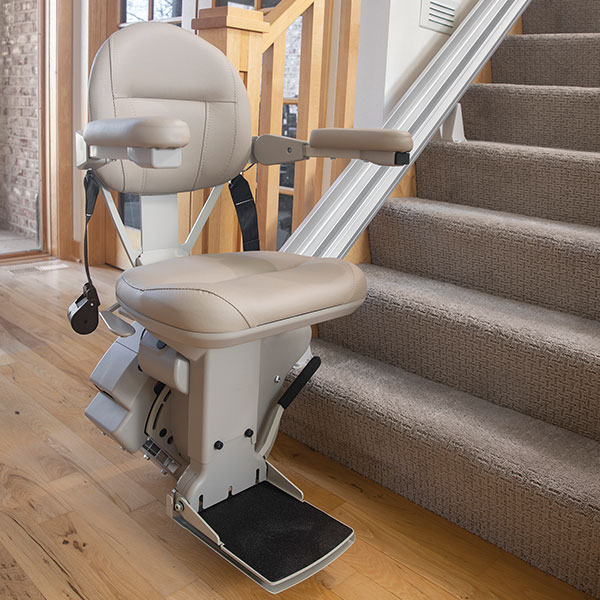 If you want a stair lift that will ensure comfort and easy access, the Bruno Elite SRE 2010 is the one to consider. It is not only attractive to look at, offering a stylish design that's sure to blend with your home's unique aesthetic, but it is simple to use with its control on the armrest and two wireless remote controls. With its many fabric and color options, plush padding, and larger seat and footrest, it's the go-to for many of our Vallejo area customers.
FEATURES
Weight limit: 400 lbs

Plush seating makes for an extra comfortable ride

Comes with obstruction sensors for added safety 

Can be controlled by wireless call/send or chair arm controls 
And More. Learn more about all of your straight stairlift options.
Vallejo Neighborhoods We Service
Glen Cove
Chabot Terrace
Flosden Acres
Harry Floyd Terrace
Hyde Park
Visage
Tiara
South Vallejo
And More
Did You Know This About Vallejo?
The city of Vallejo is located along the San Pablo Bay in Solano County. The Vallejo area was once inhabited by the indigenous Coastal Miwok people, along with the Suisunes and Patwin Native American people. The area that is now Vallejo was once part of a Mexican land grant, and it became incorporated as a city in 1868. 
Vallejo covers nearly 50 square miles, with more than 18 square miles of that consisting of water. The Napa River runs through the city, which is about 30 miles north of San Francisco. According to 2010 Census data, 115,942 people call Vallejo home. 
Homes in Vallejo typically sell for about 1% below list price and become pending in about 44 days. The median home value in the city is $427,062, and the median rent is $2,172. The median household income in Vallejo is $58,472 per year, and there is an employment rate of about 8% in the city. 
The major industries that support Vallejo's economy include healthcare, finance and insurance, construction, education, and tourism. 
Some of the larger employers in the city include Kaiser Permanente Medical Center, Six Flags Discovery Kingdom, Vallejo City Unified School District, Sutter Health Medical Center, and the City of Vallejo.
The climate of Vallejo is mild, coastal Mediterranean, and it tends to be about 10 degrees cooler than neighboring cities that are located farther inland. The average annual rainfall in Vallejo is about 24 inches. 
Vallejo is known for being home to Six Flags Discovery Kingdom, which is a 135-acre theme park that offers roller coasters, water rides, kiddie rides, and animal attractions. Park patrons can see an entertaining show, eat at one of the park's many restaurants, or participate in educational programs like the Discover Ocean Friends educational show, which features dolphins. 
There are lots of opportunities to enjoy being outdoors in Vallejo. There are several parks that offer everything from walking and biking trails to playgrounds and basketball courts. Golfers can also visit one of the area's golf courses, such as the Blue Rock Springs East and West Golf Course, which is a public course with 36 holes. 
Other points of interest in Vallejo include the Empress Theater, the Vallejo Naval and Historical Museum, the Mare Island Museum, the Landing Craft Support Museum, the Historic Ships Memorial at Pacific Battleship, and the Mare Island San Pablo Bay Hiking Trail. 
There are several annual festivals and events in Vallejo, such as the Unity Day Celebration, Vallejo Shakespeare in the Park, Carnavale Fantastico, Mad Hatter Holiday Festival, Waterfront Weekend, and the Northern California Pirate Festival.
Request a quote