Sonora, CA, USA
866-712-8935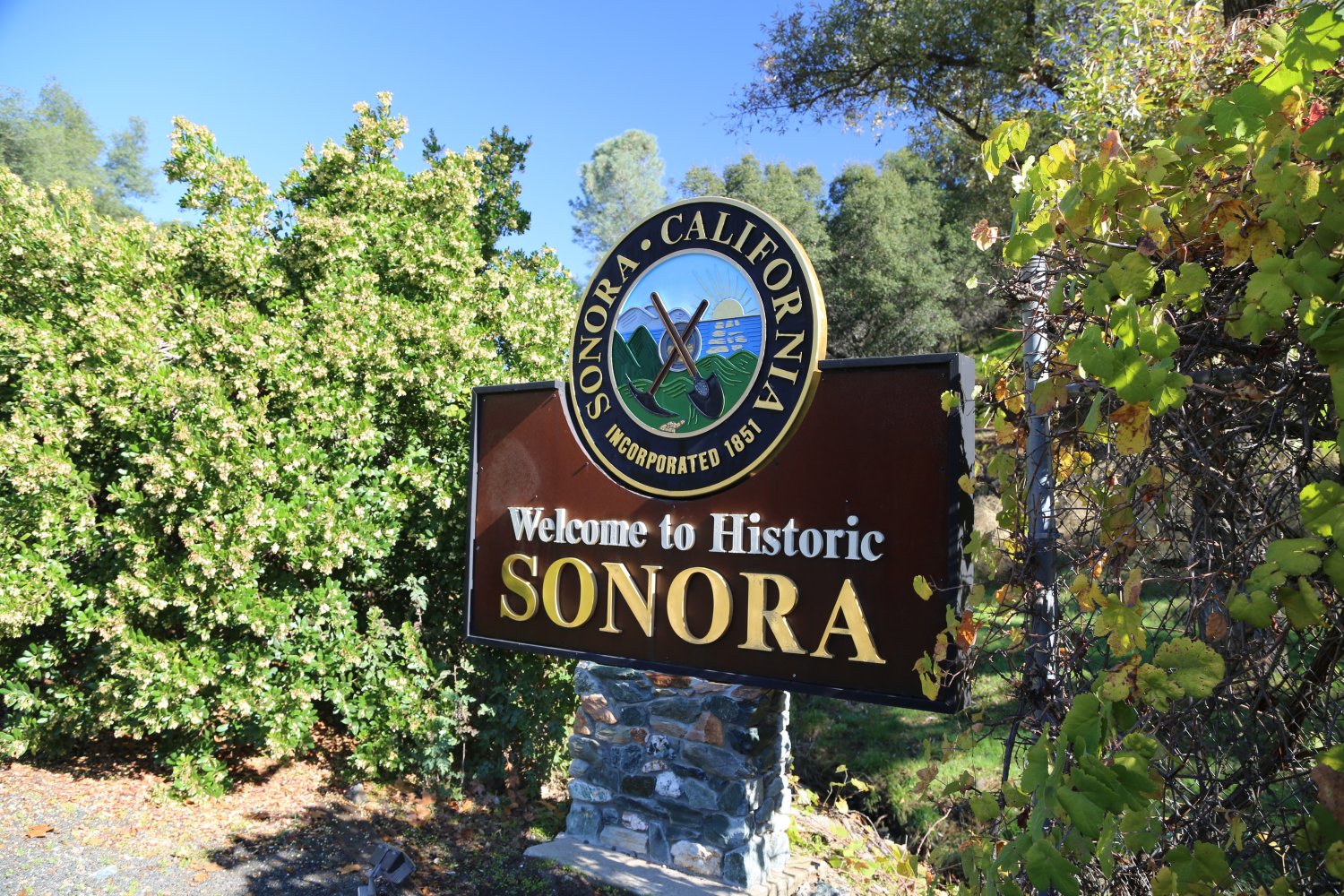 Sonora was founded by Mexican miners and is known as "Queen of the Southern Mines". Throughout the years, Sonora has been able to maintain it's historic charm while thriving as the commercial and cultural center for the region.
Every technician from Sonora will provide prompt, friendly, and neighborly service. They'll be quick but thorough and leave no mess behind once the stairlift is installed.
Sonora Stairlift Pricing Tool
Answer a few quick questions to get an estimate of how much your stairlift in Sonora could cost.
Our Most Popular Sonora Stairlifts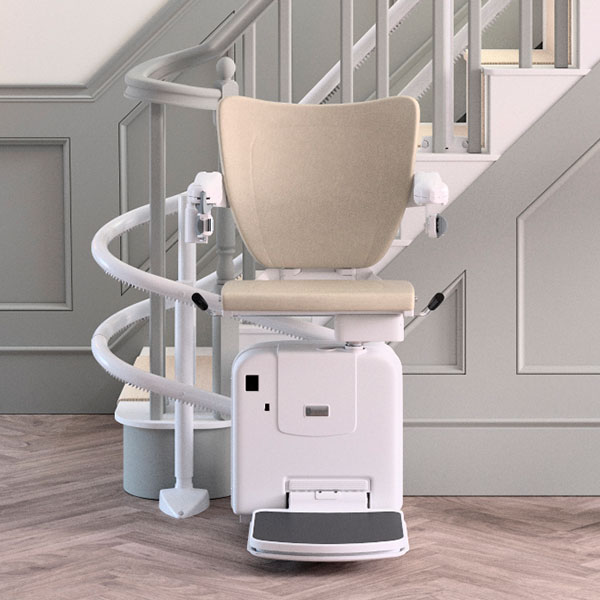 Each 2000 is built to fit the specific contours of the home where it will be installed. With the tightest track bends in the industry, the 2000 can be installed on almost any indoor staircase, making it one of our most popular stairlifts in the Sonora area.
FEATURES
Weight limit: 300lbs

Rechargeable backup battery

Minimal noise

Fold-up seat, footrest, and armrests save space for other stair users

And More. Learn more about all of your

curved stairlift options

.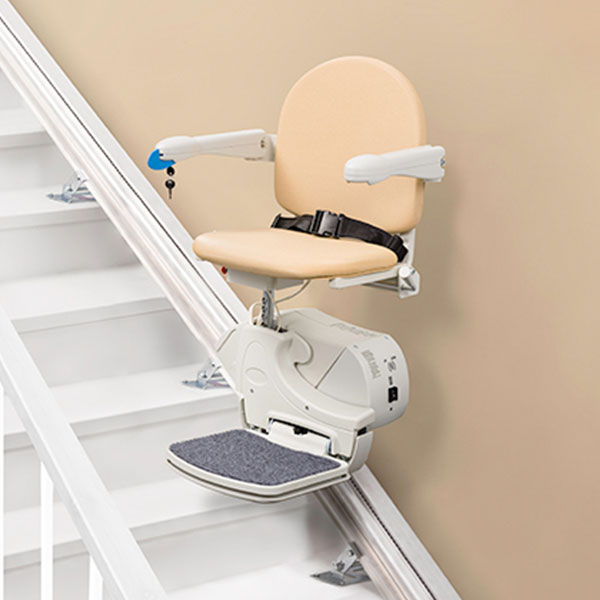 The 950 stairlift is an excellent solution when limited space is available. When folded up, the 950 extends less than one foot from the wall. With its adjustable backrest, large footrest, and swivel seat, it's the go-to for many of our Sonora area customers.
FEATURES
Slim profile of 11¼" when folded

Adjustable seat height ensures the perfect fit for each user

Vinyl seat for easy cleaning

Two remote controls included

And More. Learn more about all of your

straight stairlift options

.
Sonora Neighborhoods We Service
Apple Valley Estates
Cedar Ridge
Columbia
Cuesta Serena
Mono Village
Poppy Hills
Jeffersonville
Ridgewood
And More
The area that is now Sonora was founded by Mexican miners during the California Gold Rush. During that time, the people there enjoyed economic prosperity, but after the Gold Rush was over, many people moved away from the mining down. Sonora was officially incorporated as a city in 1851, and it is one of California's oldest cities. Sonora's motto is "Queen of the Southern Mines." 
Sonora is located in Tuolumne County, where it is also the county seat. The small city covers an area of 3.18 square miles of land and water and has a population of 4,610 people, according to 2010 Census data. 
The median home value in Sonora is $317,561, with homes typically spending 69 days on the market and selling for 3.1% lower than the listing price. The median household income in Sonora is $32,985, and the unemployment rate is around 4.5%. 
Sonora's economy relies heavily on tourism, and it is close to Yosemite National Park, which draws visitors to the area. The economy of Sonora is supported by the health care and social assistance, retail trade, and accommodation and food services industries.
Some of the larger employers in Sonora are Tuolumne General Hospital, the Tuolumne Mewuk Tribal Council, and Walmart Supercenter. 
Sonora has a Mediterranean climate. The city's winters are cool and wet, and the summers are hot and dry. Sonora sees an average of 32 inches of precipitation per year, including 4.7 inches of snow, with an average of 262 sunny days annually. 
For outdoor activities, the Dragoon Gulch Trail features 3.1 miles of trails that travel through woodlands, along a creek, and up to a vista with views of mountain ranges nearby. These trails range from easy to strenuous, and some areas are paved and ADA accessible. 
Museum-goers have plenty to see in Sonora. The Tuolumne County museum is located in what used to be the Tuolumne County jail. It features exhibits highlighting the area's historic role in the California Gold Rush, as well as the lives of early pioneers. The Sonora Fire museum lets visitors see historic fire-fighting equipment. And the Veterans Memorial Military Museum displays exhibits highlighting the lives and experiences of those in the military service. 
Other points of interest in the area include the Aloft Art Gallery, Prospector Park, Coffill Park, the Sierra Repertory Theatre, the Indigeny Reserve, and the Second Saturday Art Night, which is held year-round on the second Saturday night of every month.
Request a quote