Santa Rosa, CA, USA
866-712-8935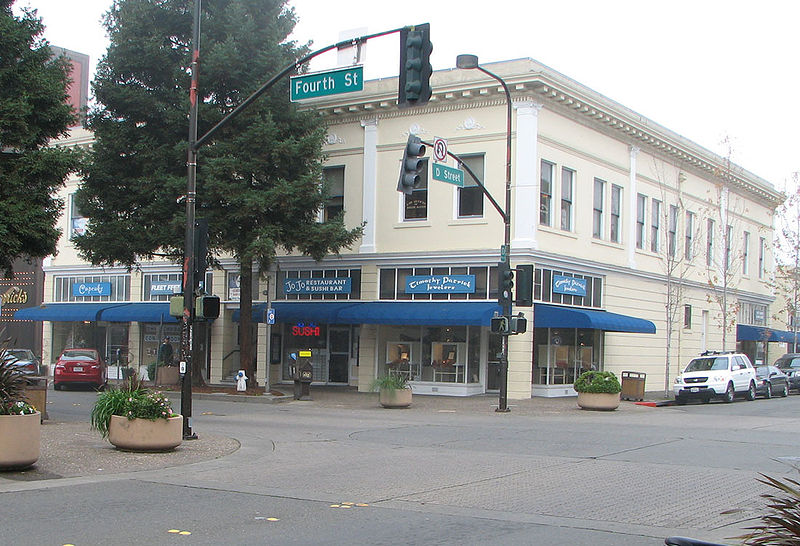 Santa Rosa is a California city located in Sonoma County and is well known for its wineries. Downtown Santa Rosa includes three distinct shopping districts, historic residential neighborhoods, restaurants, and wine tasting rooms.
Every technician from Santa Rosa will provide prompt, friendly, and neighborly service. They'll be quick but thorough and leave no mess behind once the stairlift is installed.
Santa Rosa Stairlift Pricing Tool
You're just a few clicks away from receiving your FREE Santa Rosa stairlift estimate! Begin your estimate below.
Our Most Popular Santa Rosa Stairlifts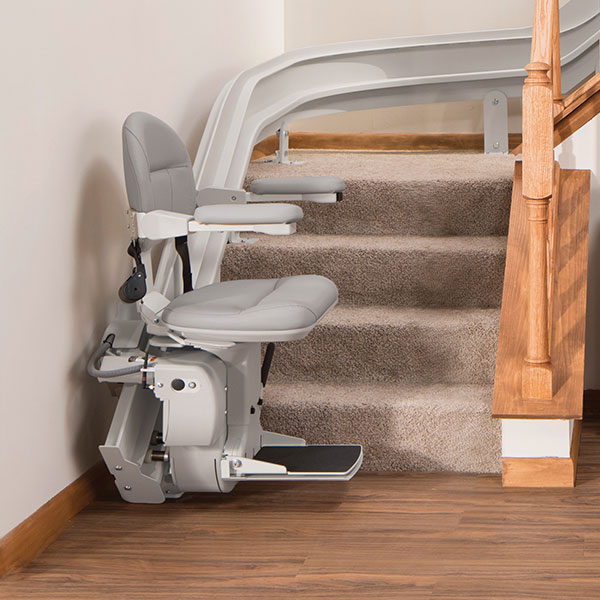 For those of you who are not interested in cookie-cutter designs, Bruno Elite CRE 2110 may be for you. It's Bruno's signature stairlift, built to your specific needs, customized for the unique design of your home. The Bruno Elite's flexibility makes it one of our most popular stairlift options in the Santa Rosa area.
FEATURES
Weight limit: 400 lbs 

A comfortable, generously sized, adjustable chair

A vertical rail made to measure maximizes space

Armrest control moves stairlift up and down
And More. Learn more about all of your curved stairlift options.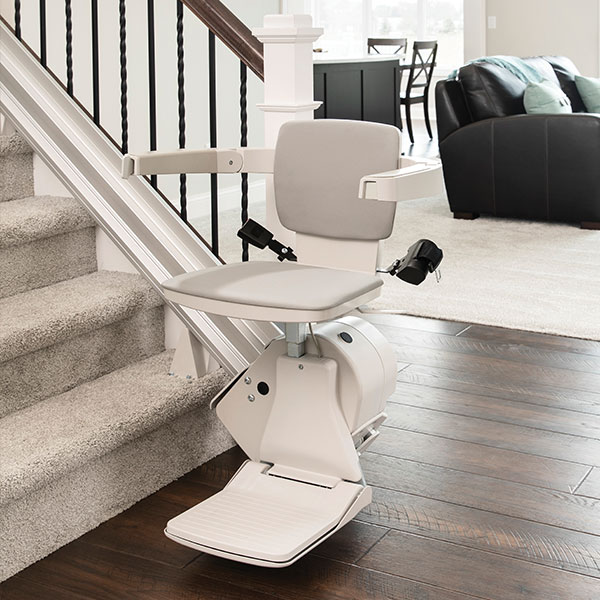 Bruno's best selling, American-made straight stairlift – the Elan SRE 3050. The Elan blends style and functionality for a stairlift that is remarkably easy to use. It has a narrow vertical rail design that makes it perfect for narrow, high-traffic stairways. There's plenty of room to get around this lift when it's installed. Incorporating updated technology, styling, and ergonomic features, this chair lift is the first choice for homeowners in the Santa Rosa area who value both form and function.
FEATURES
Weight limit: 300 lbs

Exceptional comfort from an adjustable, plush seat

Stairlift glides smoothly up and down with armrest controls 

Seat can swivel 90 degrees at the top landing
And More. Learn more about all of your straight stairlift options.
Santa Rosa Neighborhoods We Service
Montgomery Village
Oakmont
Fountaingrove
Bellevue
Monroe
Los Guilicos
Melita
South Park
And More
Did You Know This About Santa Rosa?
Originally inhabited by the indigenous Pomo people, Santa Rosa was incorporated as a city in 1868. The 1906 San Francisco earthquake destroyed much of the city, but today Santa Rosa is the county seat for Sonoma County and 2010 Census data shows it has a population of 167,815 people.
The city of Santa Rosa covers about 41.51 square miles of land and water and sits on the Santa Rosa Plain in the heart of wine country. Mount Hood, Bennett Peak, and the Sonoma and Taylor Mountains are all visible from the city, which is also part of California's Redwood Empire. 
The housing market in Santa Rosa is fairly competitive, with homes typically selling for 1% below the list price and becoming pending in 58 days. The median home value in the city is $598,770, and the median rent price is $2,600. 
Retail plays an important role in supporting Santa Rosa's economy, and there are several commercial districts and shopping areas. Tourism is also important to Santa Rosa, as tourists come from all over to experience the offerings of the many vineyards and wine production companies in the area.                                       
Some of Santa Rosa's larger employers are the County of Sonoma, Kaiser Permanente, Sutter Medical Center of Santa Rosa, and Amy's Kitchen 
With cool, wet winters and warm, dry summers, Santa Rosa has a warm-summer Mediterranean climate and an average annual rainfall of 32.20 inches, most of which occurs during the winter months. 
There are many opportunities for arts and cultural enrichment in the city, which is home to several museums, such as the Pacific Coast Air Museum, the Charles M. Schulz Museum, and the Ripley Museum of One Tree. The city also hosts many events and festivals throughout the year, including the California Artisan Cheese Festival, the Country Summer Music Festival, the Annual Battle of the Brews, and the Santa Rosa Tattoos and Blues Festival. 
Residents and visitors can enjoy concerts at the Luther Burbank Center for the Arts or stroll through the Annex Galleries, the Calabi Gallery, or the Christie Marks Fine Art Gallery.
Those who enjoy outdoor adventures can visit any one of the area's 65 parks, which offer walking trails, playgrounds, bike tours, and a safari that includes luxury tent cabins and encounters with exotic animals.
Santa Rosa has been host to many film companies producing Hollywood movies. Some of the movies filmed at least partially in the city are Cujo, Peggy Sue Got Married, Alfred Hitchcock's Shadow of a Doubt, The Candidate, Wired, Inventing the Abbotts, and Cheaper by the Dozen.
Request a quote