Santa Cruz, CA, USA
866-712-8935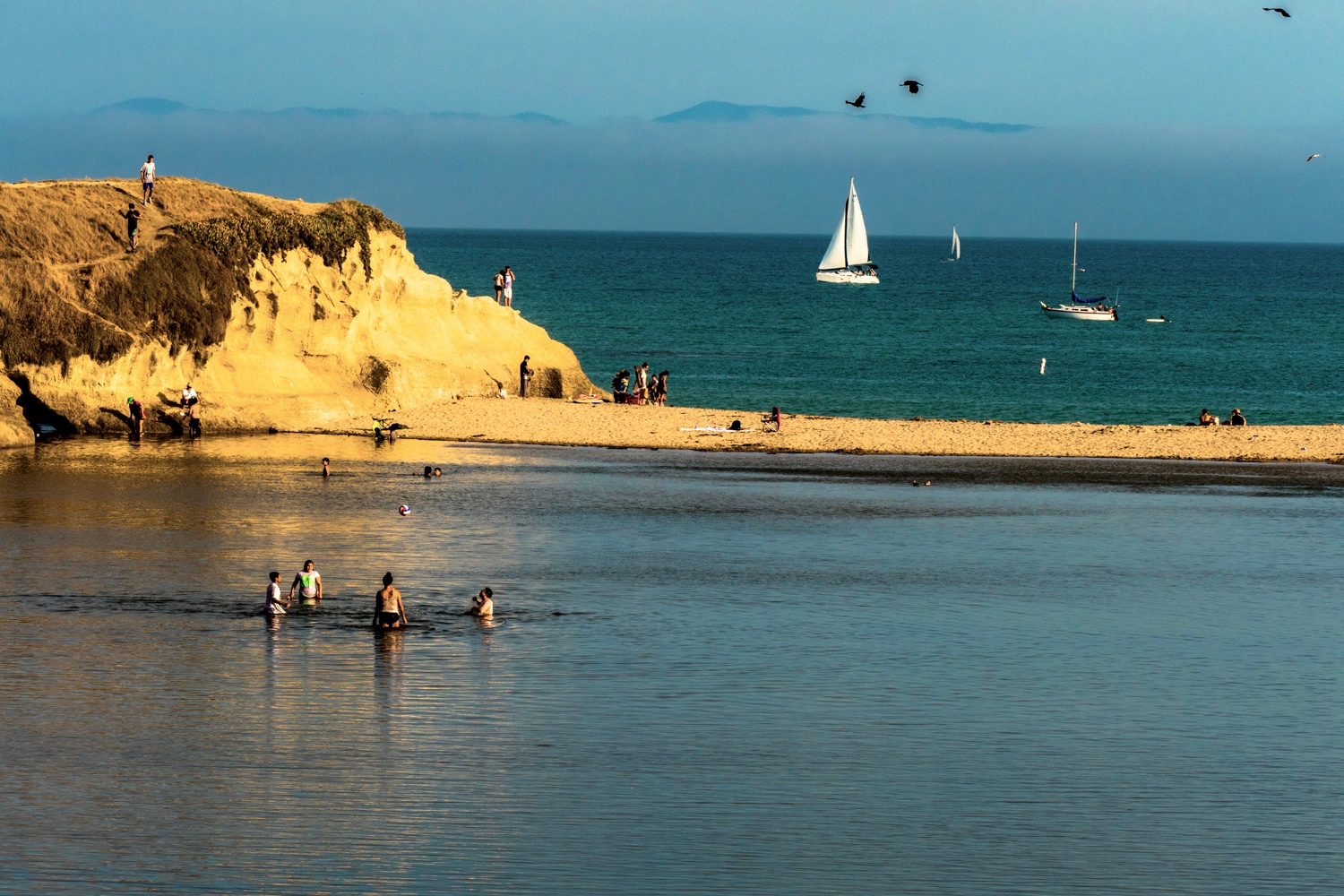 Sunny weather, beautiful beaches, a major university, and proximity to the Silicon Valley contribute to a high quality of life for residents in Santa Cruz. We are more than happy to be a part of maintaining this standard by catering to your stairlift needs.
Every technician from Santa Cruz will provide prompt, friendly, and neighborly service. They'll be quick but thorough and leave no mess behind once the stairlift is installed.
Santa Cruz Stairlift Pricing Tool
Answer a few quick questions to get an estimate of how much your stairlift in Santa Cruz could cost.
Our Most Popular Santa Cruz Stairlifts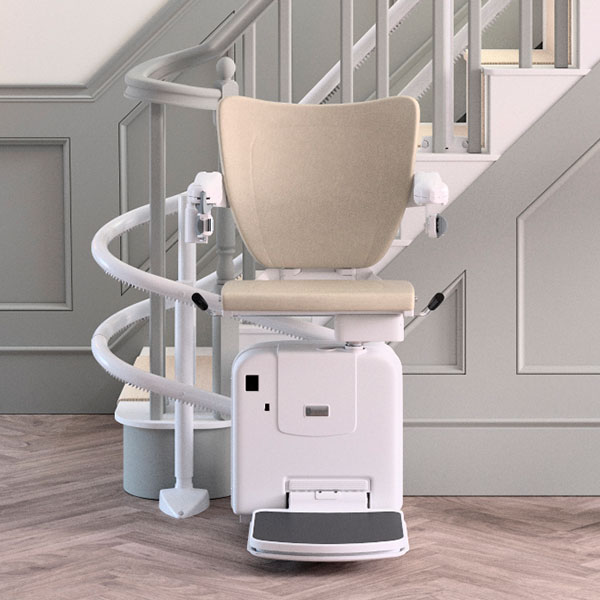 Each 2000 is built to fit the specific contours of the home where it will be installed. With the tightest track bends in the industry, the 2000 can be installed on almost any indoor staircase, making it one of our most popular stairlifts in the Santa Cruz area.
FEATURES
Weight limit: 300lbs

Rechargeable backup battery

Minimal noise

Fold-up seat, footrest, and armrests save space for other stair users

And More. Learn more about all of your

curved stairlift options

.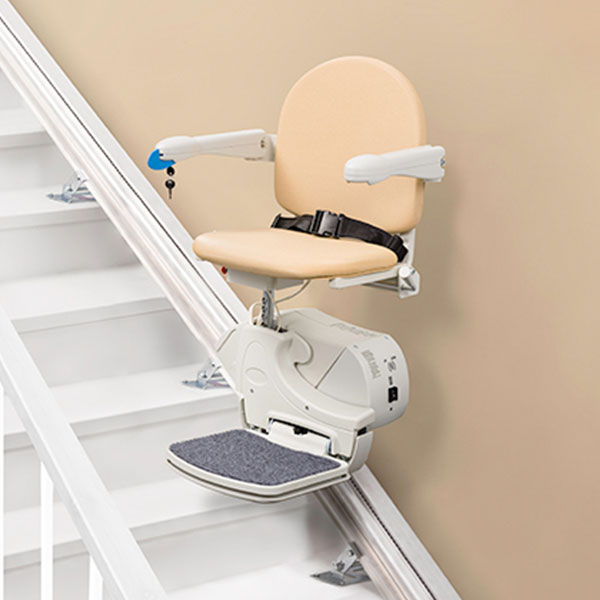 The 950 stairlift is an excellent solution when limited space is available. When folded up, the 950 extends less than one foot from the wall. With its adjustable backrest, large footrest, and swivel seat, it's the go-to for many of our Santa Cruz area customers.
FEATURES
Slim profile of 11¼" when folded

Adjustable seat height ensures the perfect fit for each user

Vinyl seat for easy cleaning

Two remote controls included

And More. Learn more about all of your

straight stairlift options

.
Santa Cruz Neighborhoods We Service
Seabright
Mount Hernon
Opal Cliffs
Redwood Estates
Arana Gulch
Ocean Street
Prospect Heights
Carbonera
And More
The area that is now Santa Cruz was once home to the Awaswas indigenous people before becoming the site of a Spanish settlement in 1791. Santa Cruz was incorporated as a city in 1866, and by the late 1800s, the city had become known as a beach resort community. 
Located along the northern edge of Monterey Bay, 32 miles south of San Jose, and 75 miles south of San Francisco, Santa Cruz is the seat of Santa Cruz County. The city covers an area of 15.83 square miles of land and water and has a population of 59,946, according to the 2010 Census. 
The housing market in Santa Cruz is very competitive, with many homes receiving multiple offers, selling for 1% above list price, and becoming pending in 35 days. Some homes sell for 5% above list price and become pending in 17 days. The median home value in the city is $979,276, and the average monthly rent is $2,591. The median annual household income in Santa Cruz is $61,533. 
Santa Cruz's economy is supported largely by the agriculture, tourism, education, and technology industries. Several technology companies have settled in the city since the 1980s. 
Major employers in Santa Cruz include the University of California Santa Cruz, the County of Santa Cruz, the City of Santa Cruz, Plantronics, Santa Cruz Beach Boardwalk, Costco, New Teacher Center, and Looker Data Sciences. 
With mild, wet winters and warm, dry summers, Santa Cruz has a warm-summer Mediterranean climate. Fog is common in the city due to its proximity to Monterey Bay. The average annual precipitation in the city is 31.53 inches, and there are around 66 rainy days per year. 
There are several state parks and beaches in the Santa Cruz area, including the Twin Lakes State Beach, Lighthouse Field State Beach, Santa Cruz Mission State Historic Park, and the Natural Bridges State Beach. There are also several other parks in the community, as well as an oak and redwood forest, hiking trails, golf courses, meadows, and streams. 
As a beach community, Santa Cruz offers many water-related activities to residents and visitors, including sailing, paddle boarding, swimming, surfing, and fishing. The Santa Cruz Beach Boardwalk is an amusement park that is also a national landmark and provides family-friendly activities and rides. 
There is a rich and diverse cultural scene in Santa Cruz, with attractions, such as the Santa Cruz Surfing Museum, the Santa Cruz Museum of Art and History, the Santa Cruz County Symphony, and several landmarks that are listed on the National Register of Historic Places and the California Register of Historical Resources. Annual events and festivals include the Cabrillo Festival of Contemporary Music, the Wharf to Wharf Race, the Santa Cruz Shakespeare Festival, and the Santa Cruz Film Festival.
Request a quote