Santa Ana, CA
916-560-0607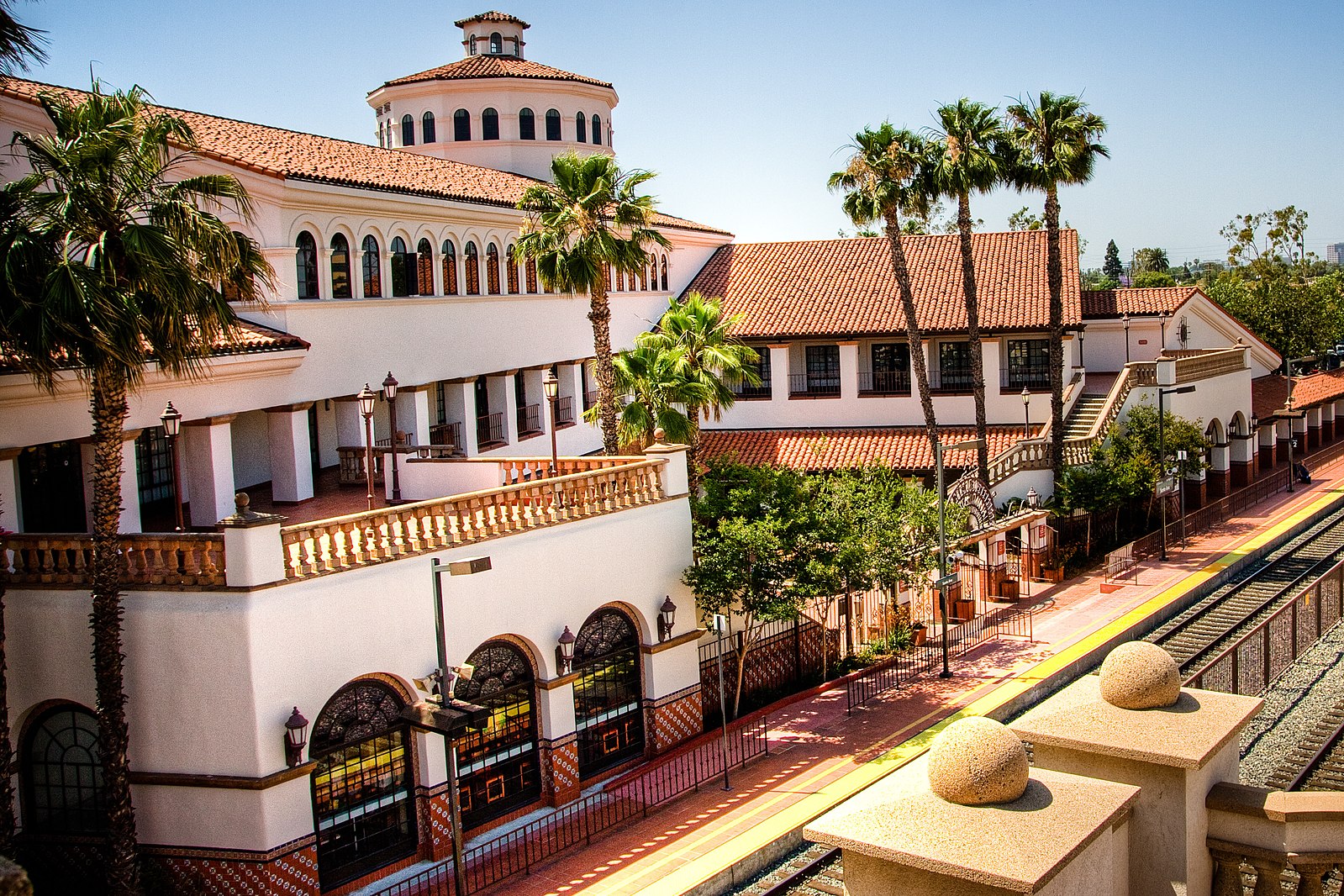 Santa Ana is the second-largest city in Orange County. Here you'll find the Heritage Museum of Orange County which features restored 1890s homes, the Santa Ana Zoo, and the Bowers Museum. 
Every technician from Santa Ana will provide prompt, friendly, and neighborly service. They'll be quick but thorough and leave no mess behind once the stairlift is installed.
Santa Ana Stairlift Pricing Tool
Answer a few quick questions to get an estimate of how much your stairlift in Santa Ana could cost.
Our Most Popular Santa Ana Stairlifts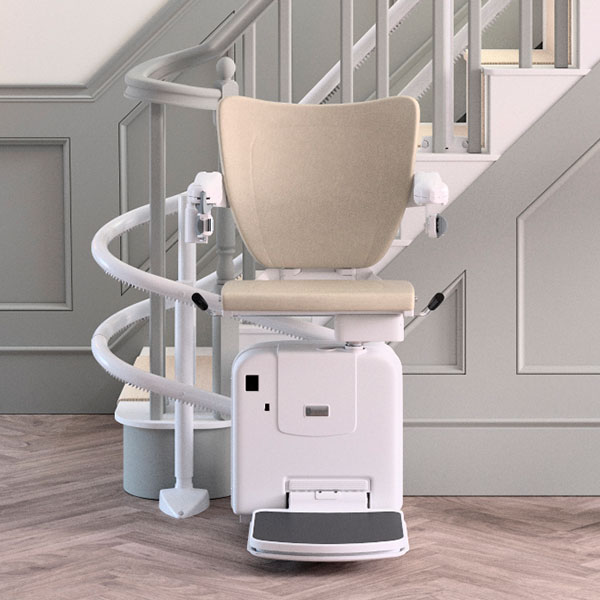 Each 2000 is built to fit the specific contours of the home where it will be installed. With the tightest track bends in the industry, the 2000 can be installed on almost any indoor staircase, making it one of our most popular stairlifts in the Santa Ana area.
FEATURES
Weight limit: 300lbs

Rechargeable backup battery

Minimal noise

Fold-up seat, footrest, and armrests save space for other stair users

And More. Learn more about all of your

curved stairlift options

.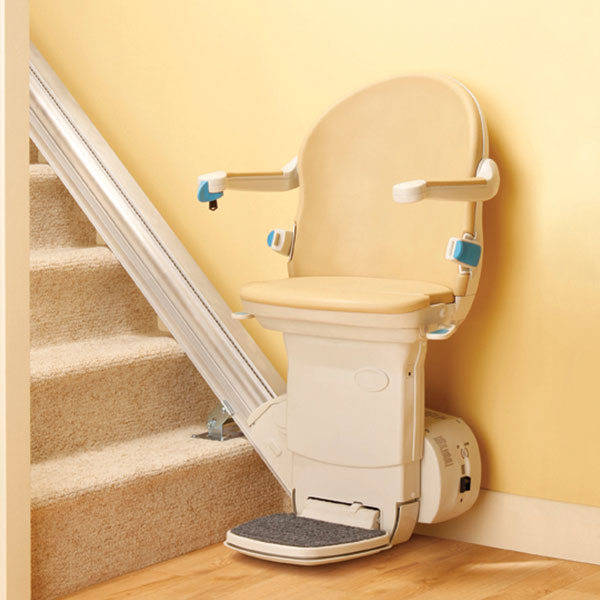 The 950+ comes with all of the standard features of the 950 with the additional choice of upholsteries and other seat options. Its combination of options and affordability make it one of our most popular stairlifts in the Santa Ana area.
FEATURES
Weight limit: 310lbs*

Retractable seat belt included

Battery back-up in the event of power outage

And More. Learn more about all of your

straight stairlift options

.
Santa Ana Areas We Service
Morning Sunwood
Sunwood Central
Bristol Warner
Riverview
Sandpointe
Shadow Run
Cornerstone Village
Fairhaven
And More
Did You Know This About Santa Ana?
Spanish explorers first arrived in the Santa Ana Valley in 1769, and the Mission San Juan Capistrano was established there in 1776. American settlers immigrated to the area in the mid-1800s, and Santa Ana was officially incorporated as a city in 1886. 
The city of Santa Ana is the county seat of Orange County and is approximately 33 miles southeast of Los Angeles. Santa Ana covers an area of 27.39 square miles and has a population of 324,528 people, according to 2010 Census data. 
Santa Ana has a competitive housing market, with homes selling for around list price and becoming pending in about 41 days. The median home value in Santa Ana is $593,313, and the median rent is $2,100. The median household income is $52,519 per year, and the unemployment rate is around 4.8%. 
Several companies have their corporate headquarters located in the city, including Behr Paint, Greenwood & Hall, The Orange County Register, Corinthian Colleges, and Wahoo's Fish Taco. Xerox Corporation, T-Mobile, and Ultimate Software have regional headquarters located in Santa Ana. 
Major employers in Santa include the County of Orange, Ingram Micro, Rancho Santiago Community College District, United States Postal Service, Tenet Healthcare, Freedom Communications, and First American. 
With hot, dry summers and mild winters, Santa Ana has a hot semi-arid climate. The average annual rainfall in Santa Ana is around 13.8 inches per year, with most of that occurring from November through April. 
The Heritage Museum of Orange County provides hands-on, interactive exhibits designed to preserve and promote the heritage of the county. The museum covers a 12-acre area and features the H. Clay Kellogg House, the John Maag Farmhouse, citrus groves, and floral gardens. 
The Orange County Museum of Art, also located in Santa Ana, features exhibitions of contemporary and modern art and holds a collection of more than 3,500 works of art, including paintings, sculptures, drawings, photography, and digital art. 
Animal lovers can take in the sights at the Santa Ana Zoo, which includes animals indigenous to Central and South America. This 20-acre zoo features an extensive primate collection, with species from all over the world. This is due to an agreement made between the City of Santa Ana and Joseph Prentice, who donated land for the zoo with the stipulation that there would be at least 50 monkeys housed there at all times. 
With several parks and recreation facilities in Santa Ana, there is no shortage of outdoor activities, including picnic areas, playgrounds, soccer fields, and basketball courts. There are also several annual events, such as Shakespeare in the Park, City of Santa Ana Fiestas Patrias, the Santa Ana 5K run, Plaza Navideña, and a Fourth of July Celebration.
Request a quote