Pleasanton, CA, USA
866-712-8935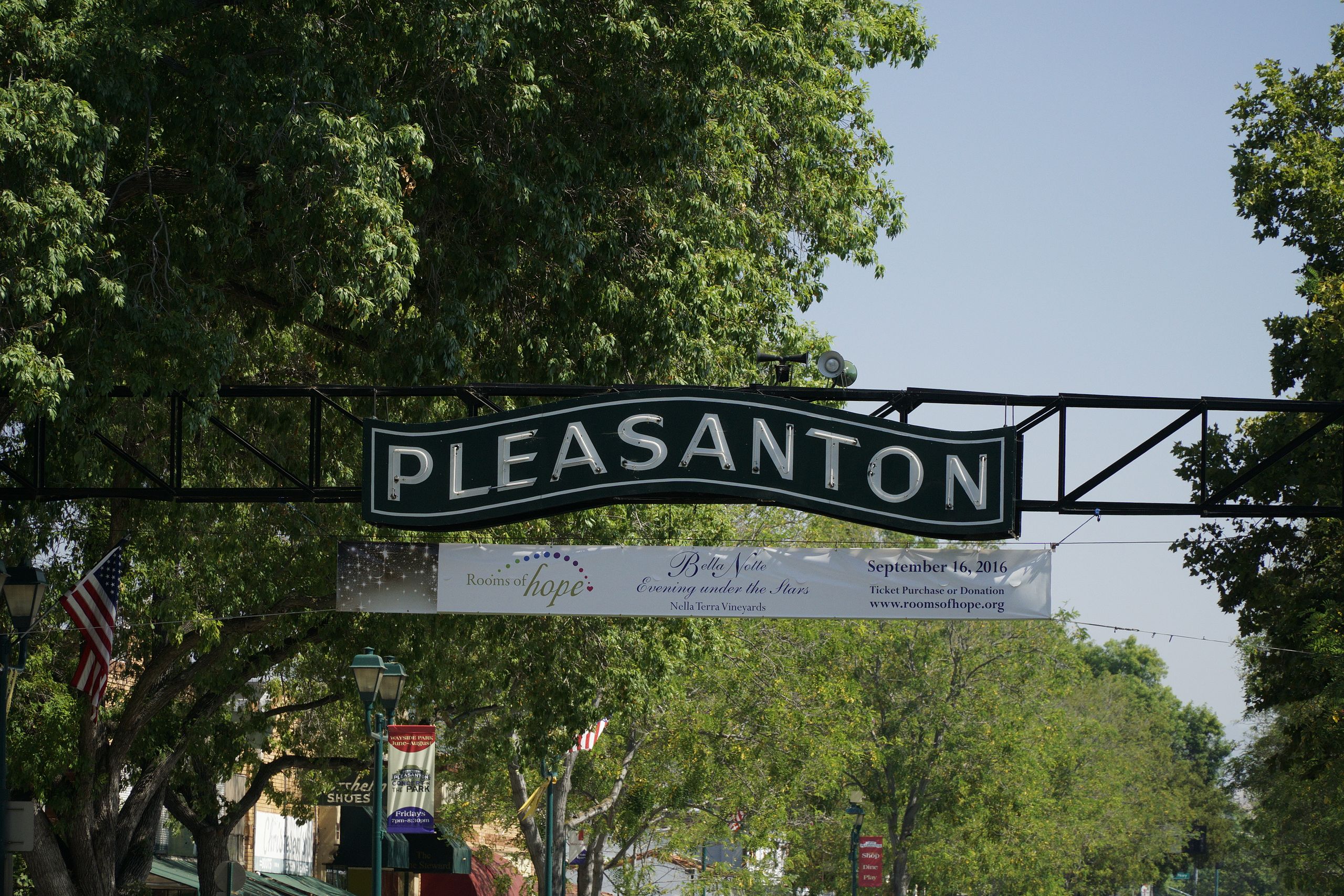 Pleasanton, a suburb located in the San Francisco Bay Area, offers its residents amazing weather, lots of fun community events, and beautiful outdoor recreational areas.
Every technician from Pleasanton will provide prompt, friendly, and neighborly service. They'll be quick but thorough and leave no mess behind once the stairlift is installed.
Pleasanton Stairlift Pricing Tool
Answer a few quick questions to get an estimate of how much your stairlift in Pleasanton could cost.
Our Best Pleasanton Stairlifts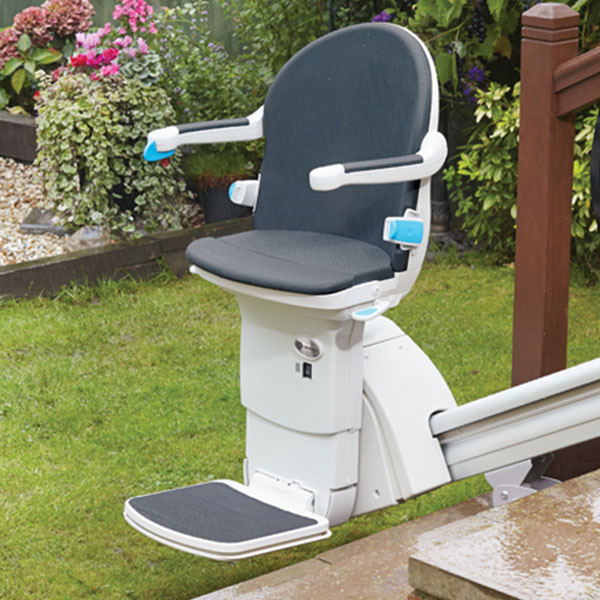 The 1000XXL is a heavy duty stairlift. Its reliability makes it one of our most popular in the Pleasanton area. The 1000XXL is designed to accommodate individuals who need a wider seat and adjustable seat height and can reliably carry riders who weigh up to 440 lbs.
FEATURES
Weight limit: 440lbs

Rechargeable backup battery

Fold-up seat, footrest and armrests save space for other stair users

Outside installation available

And More. Learn more about all of your straight stairlift options

.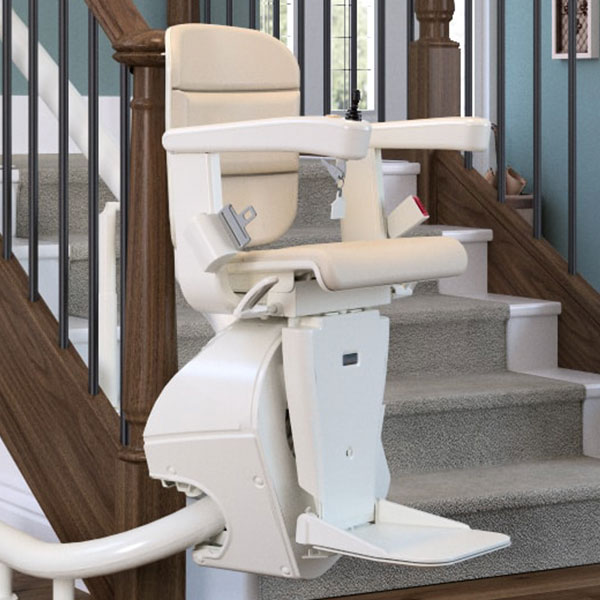 Designed for the most challenging spaces, the Freecurve's Turn and Go feature enables it to swivel the unit's seat turning the rider's knees to the side when navigating narrow passages. The Freecurve's flexibility makes it another one of our more popular options in the Pleasanton area.
FEATURES
Weight limit: 275lbs
Rechargeable backup battery
Swivel seat for easy on and off
Fold-up seat, footrest, and armrests save space for other stair users

And More. Learn more about all of your

curved stairlift options

.
Areas We Service in Pleasanton
Pleasanton Meadows
Stoneridge Park
Vintage Hills
Birdland
Del Prado
Vineyard Avenue
Highland Oaks
Valley Trails
Verona
Parkside
And More
Did You Know This About Pleasanton?
The Pleasanton area was once part of a settlement called Alisal, which was once called "The Most Desperate Town in the West" because it was a popular stomping ground for bandits and desperados. These criminals pursued and robbed gold prospectors before taking refuge in the area during the era of the California Gold Rush. Pleasanton was incorporated as a city in 1894. 
Located in the San Francisco Bay Area, the suburban city of Pleasanton is the wealthiest mid-sized city in the country, according to Census data. It is also number four on USA Today's "America's 50 Best Cities to Live In" list for 2014. Pleasanton is located in Alameda County, covers an area of more than 24 square miles, and has a population of 70,285 people according to 2010 Census data. 
Most homes on the market in Pleasanton receive multiple offers, sell for about 1% above the listing price, and become pending in nine days. The median home price in Pleasanton is $1,155,469, and the median rent is $3,450. The median household income in the city is $138,269, and the unemployment rate is around 2.5%. 
Major industries in Pleasanton include professional, scientific, and technical services, as well as manufacturing and health care. The economic health of the city is strengthened by companies that have located their corporate headquarters there, such as Simpson Manufacturing, Safeway, and Shaklee. 
Some of the major employers in the city are Workday, Kaiser Permanents, Oracle Corporation, Pleasanton Unified School District, Safeway, Stanford Healthcare – Valleycare, Blackhawk Network Holdings, and Roche Molecular Diagnostics. 
Pleasanton has a Mediterranean climate with hot, dry summers and wet, mild winters, and an average annual precipitation of more than 14 inches. 
For those who enjoy the outdoors, Pleasanton offers multiple opportunities for recreation, including several community and neighborhood parks and more than 24 miles of trails for hiking and biking. Residents also enjoy fresh produce at the weekly farmers' market, and there is a community garden for those who want to use its space to plant their own produce.       
Pleasanton offers many opportunities for arts and cultural experiences. From June through September, the city hosts free concerts in the park on Fridays. The Firehouse Arts Center features the Harrington Art Gallery, a 221-seat theater, and is a hub for the arts in the community. Pleasanton's Museum on Main reflects the community's history through a collection of exhibits, photographs, and other artifacts. 
The Alameda County Fairgrounds are located in Pleasanton, and there are several festivals and events held throughout the community, including the Hula Festival, Pleasanton Antiques and Collectibles Faire, and the Scottish Highland Gathering and Games, the Lantern Light Festival, and the Harvest Festival Original Arts and Crafts Show.
Request a quote