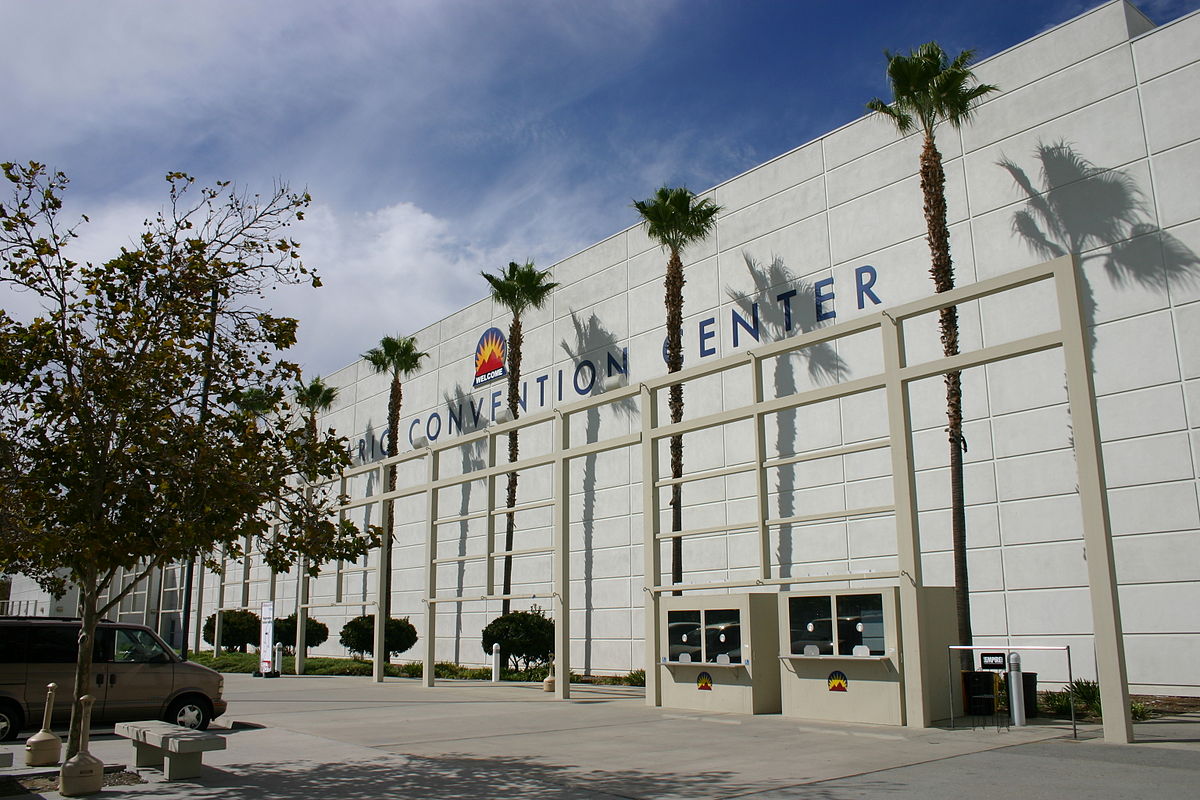 Ontario is known as the "gateway to Southern California". With a variety of attractions, outdoor activities, as well as opportunities to engage in arts and culture, Ontario is the ideal city to call home.
Every technician from Ontario will provide prompt, friendly, and neighborly service. They'll be quick but thorough and leave no mess behind once the stairlift is installed.
Ontario Stairlift Pricing Tool
Answer a few quick questions to get an estimate of how much your stairlift in Ontario could cost.
Our Most Popular Ontario Stairlifts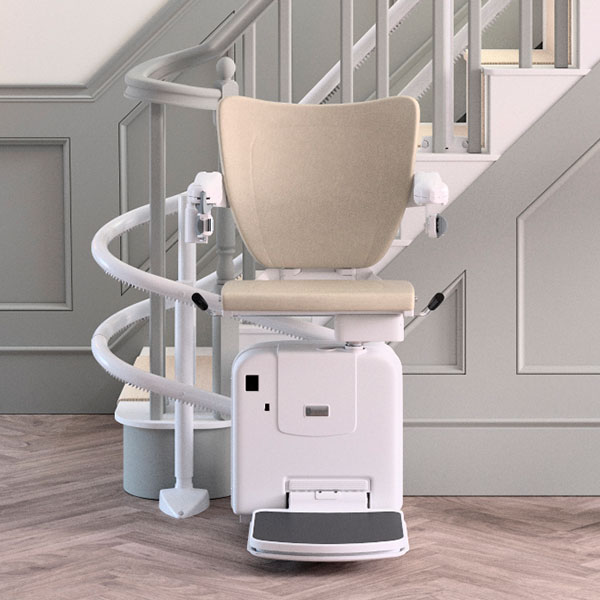 Each 2000 is built to fit the specific contours of the home where it will be installed. With the tightest track bends in the industry, the 2000 can be installed on almost any indoor staircase, making it one of our most popular stairlifts in the Ontario area.
FEATURES
Weight limit: 300lbs

Rechargeable backup battery

Minimal noise

Fold-up seat, footrest, and armrests save space for other stair users

And More. Learn more about all of your

curved stairlift options

.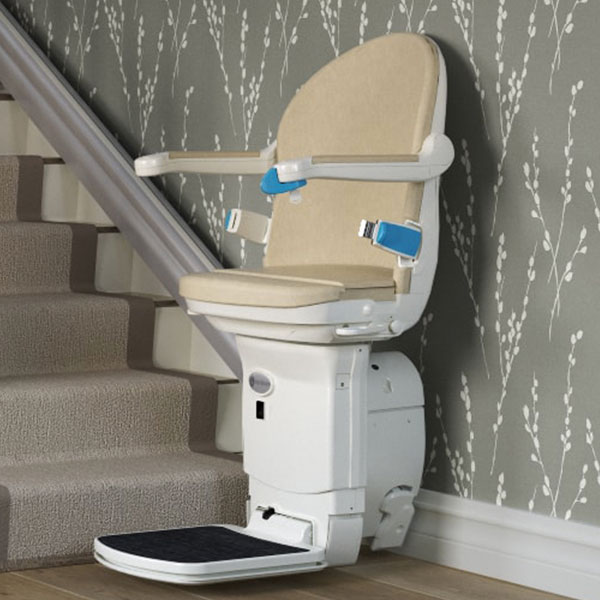 The 1000 is our top of the line model and a favorite of our customers in Ontario. It's Smart Seat is fully adjustable to fit a range of body types. Additional features include a body harness, powered hinged rail, and a variety of upholstery colors.
FEATURES
Weight limit: 350lbs

Move silently and gently with a soft start/stop

Large, carpeted footrest provides more traction

Available for indoors or outdoors

And More. Learn more about all of your

straight stairlift options

.
Ontario Neighborhoods We Service
Ontario Ranch
Champagne
Ballou
Guasti
Racimo
Cimmaron Oaks
Parkwood
Rosewood
And More
Did You Know This About Ontario?
The city of Ontario is named after the Ontario Model Colony development, which was established in 1882 by brothers George, William, and Charles Chaffey. The brothers named the settlement after Ontario, Canada, which had been their home. Ontario officially became a city when it was incorporated in 1891. 
Ontario is located in southwestern San Bernardino County. It is 35 miles east of Los Angeles and 23 miles west of San Bernardino. The city covers an area of 50 square miles of land and water and has a population of 163,924, according to the 2020 Census. 
The housing market in Ontario is very competitive, with many homes receiving multiple offers, selling for around list price, and becoming pending in 37 days. The median home value is $454,353, and the median monthly rent is $2,150. The median household income in the city is $57,544. 
Ontario's economy is supported by a strong manufacturing sector and is dominated by service industry businesses and warehousing companies. 
The larger employers in Ontario include Ontario International Airport, Safariland, Sam's Club Distribution, Securitas, Target Distribution, and the United Parcel Service (UPS). 
With very hot summers and warm winters, Ontario has a hot-summer Mediterranean climate. Santa Ana winds go through the community during the autumn and winter months. The average annual rainfall in the city is 15.04 inches. 
Ontario residents enjoy many arts and culture opportunities, including three museums – the Ontario Museum of History and Art, the Chaffey Community Museum of Art, and the Ontario Police Museum. 
Ontario is home to a variety of attractions. Scandia Ontario, an amusement park, features a mini-golf course, an arcade, and rides. K1 Speed Ontario offers indoor go-kart racing. Wine enthusiasts can enjoy a visit to the Kaiser Permanente Ontario Vineyard or the San Antonio Winery. 
There are abundant opportunities for outdoor recreation in the city. The Cucamonga-Guasti Regional Park features mountain views and 150 acres of green space, trails, picnic areas, and two lakes that offer paddle boating and fishing. The 42-acre John Galvin Park has a baseball stadium, picnic areas, tennis courts, trails for biking and hiking, and an equestrian trail. The 23-acre Westwind Park has soccer and little league fields, volleyball and basketball courts, a gymnasium, and a swimming pool. 
The Rancho Santa Botanic Garden covers 86 acres of native plants and wildlife. Visitors can enjoy free, educational bird and wildflower walks, where they can learn about different species of plants and animals. The facility also offers an educational program that includes horticulture classes and gardening workshops. 
There are several annual events and festivals in the city, including a lemon festival, Panana Night Market, Huck Finn Jubilee, Claremont Village Venture Art & Crafts Faire, the Yum Festival, and the Chinese Lantern Festival. Ontario also hosts the second-largest consumer quilt show in the county, which draws more than 40,000 people.
Request a quote