Milpitas, CA, USA
866-712-8935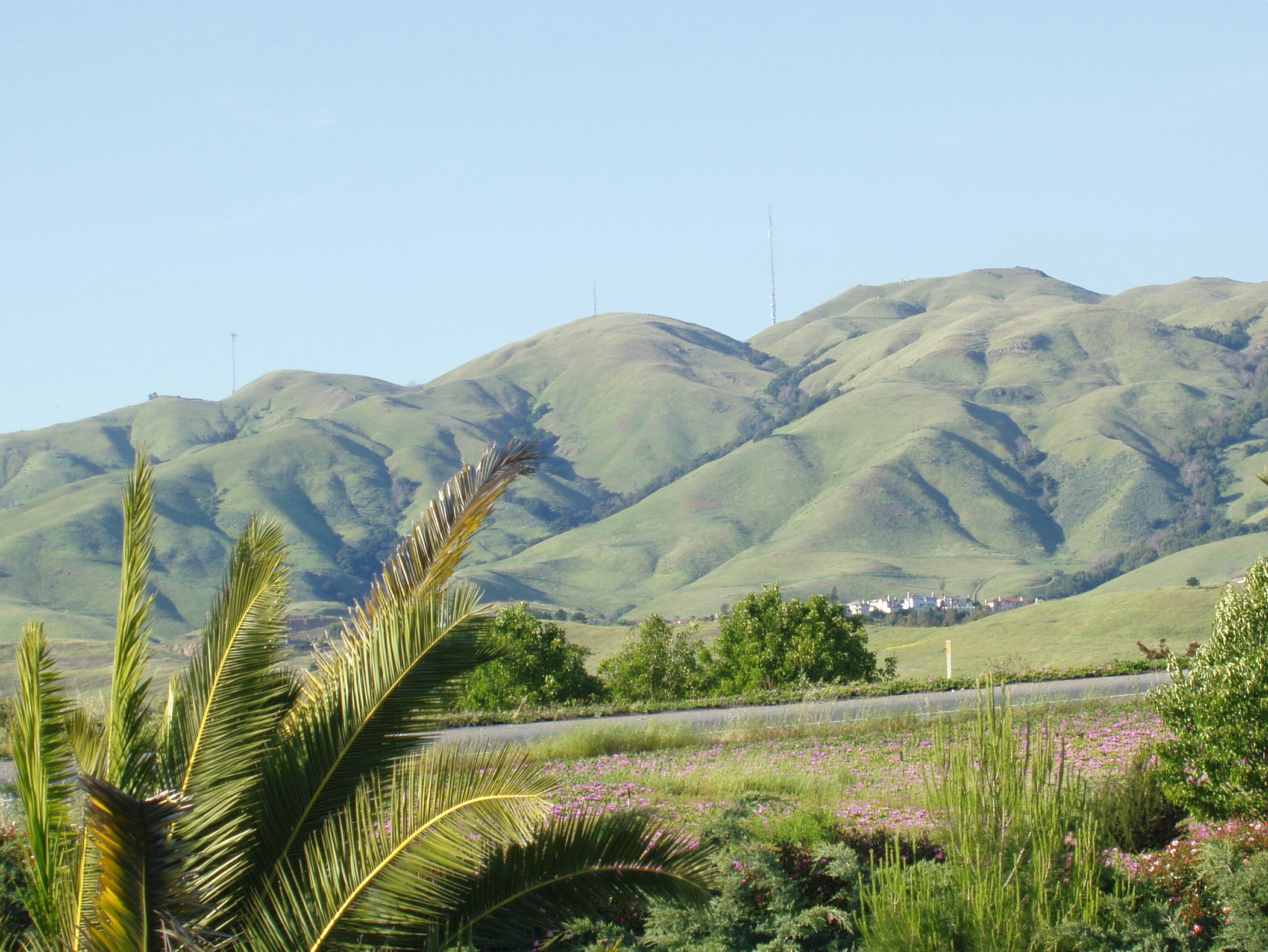 The city of Milpitas is a progressive and diverse community that offers its residents a high standard of living, with quality schools, conveniently located neighborhood parks, and shopping centers.
Every technician from Milpitas will provide prompt, friendly, and neighborly service. They'll be quick but thorough and leave no mess behind once the stairlift is installed.
Milpitas Stairlift Pricing Tool
You're just a few clicks away from receiving your FREE Milpitas stairlift estimate! Begin your estimate below.
Our Best Milpitas Stairlifts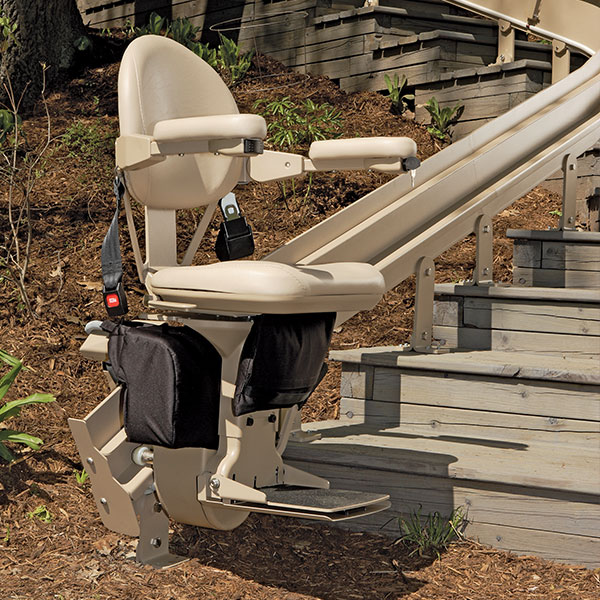 Each Bruno Elite CRE 2110-E is designed to fit the exact contours of the home where it is installed. The Bruno Elite CRE 2110-E is one of the most popular in the Milpitas area thanks to its weather-resistant design and durable outdoor paint.
FEATURES
Weight limit: 400 lbs

Waterproof cover can move with chair for all weather protection

Equipped with wireless send/call controls

Tested for performance at 0-125 degrees F
And More. Learn more about all of your curved stairlift options.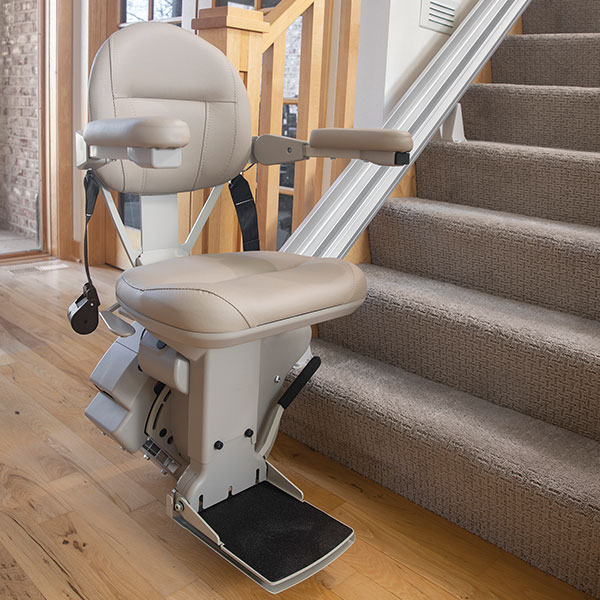 If you want a stair lift that will ensure comfort and easy access, the Bruno Elite SRE 2010 is the one to consider. It is not only attractive to look at, offering a stylish design that's sure to blend with your home's unique aesthetic, but it is simple to use with its control on the armrest and two wireless remote controls. With its many fabric and color options, plush padding, and larger seat and footrest, it's the go-to for many of our Milpitas area customers.
FEATURES
Weight limit: 400 lbs

Plush seating makes for an extra comfortable ride

Comes with obstruction sensors for added safety 

Can be controlled by wireless call/send or chair arm controls 
And More. Learn more about all of your straight stairlift options.
Areas We Service in Milpitas
Bayview Park
Coventry
Coyote Creek
Hall Park
Highland Park
Piedmont
Poppy Lane
Sunny Hills
Waterstone
And More
Did You Know This About Milpitas?
Milpitas was once home to the Tamyen subgroup of the indigenous Muwekma Ohlone people before Spanish missionaries arrived in the area in the late 1700s. American settlers of German, English, and Irish descent arrived in the Milpitas area in the 1850s. Milpitas was incorporated as a city in 1954. 
Located north of San Jose in Santa Clara County, Milpitas covers an area of 13.52 square miles and has a population of 66,790, according to the 2010 Census. 
The housing market in Milpitas is competitive, with most homes receiving multiple offers, selling for 2% above list price, and becoming pending in 14 days. The median home value in the city is $1,066,312, and the average monthly rent is $2,853. The median household income is $125,161. 
Milpitas' economy is supported largely by the computer and electronics industry, and it ranks first in the country as the city with the largest percentage of residents working in the technology sector. 
Major employers in Milpitas include Cisco Systems, KLA Corporation, Sandisk, Flex, Linear Technology, Headway Technologies, Milpitas Unified School District, Walmart, Hewlett Packard Enterprise, and Nanometrics Inc. 
With warm, dry summers and cool winters, Milpitas has a warm Mediterranean climate. The average annual precipitation in the city is 15.08 inches, most of which occurs from November through April. 
Residents can enjoy outdoor recreation activities in any of the many parks in the area. The Ed R. Levin County Park is a 1,558-acre regional park that features picnic areas, play areas, a 20-mile trail system, horseback riding, hang gliding, an off-leash dog park, and fishing areas for adults and children. If you want to relax, you can sit and watch the paragliders and hang gliders soar over the area. The 18-hole Spring Valley Golf Course is also nearby. 
Amenities in the city's other parks include picnic areas, playgrounds, sports courts, swimming, and skating. A sports center, community center, and senior center offer additional activities and programs for residents in the community. This includes aquatics, adult sports leagues, fitness classes, after-school activities, seasonal and summer camps, and services for seniors. 
Arts and cultural opportunities are readily available in Milpitas. The annual Celebrate Milpitas Festival features craft vendors, food, live performances, and local wines. The Milpitas Alliance for the Arts promotes and provides funding for artwork throughout the community, including sculptures and murals.
The annual, two-day Adobo Festival is an event that celebrates Filipino culture with live music, food, games, and a bazaar. And the Middle Eastern & Greek Food Festival features authentic Greek food, arts and crafts, live music, and a kids' fun zone.
Request a quote