Martinez, CA, USA
866-712-8935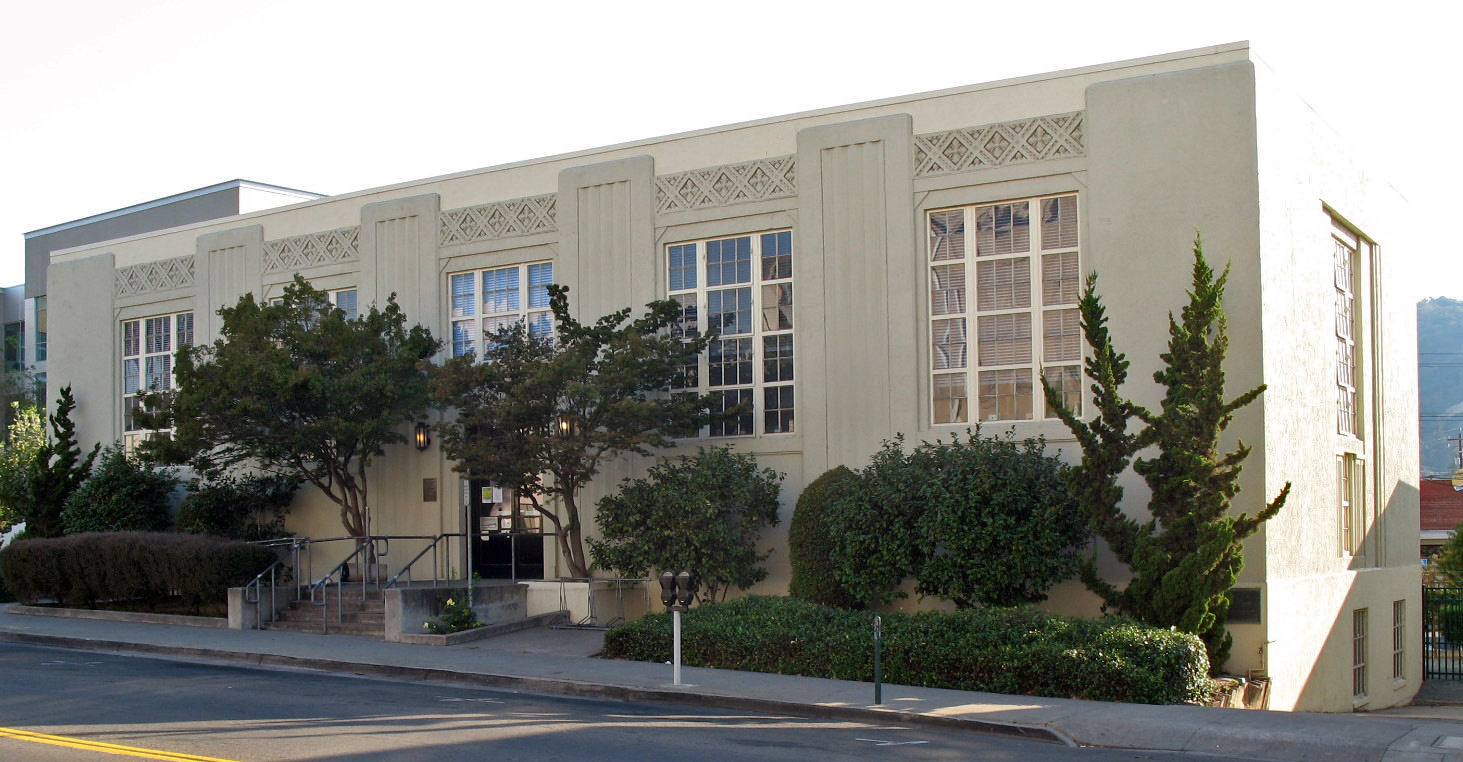 One of the oldest towns in California, Martinez is renowned for being home to a large number of antique shops and well preserved old buildings.
Every technician from Martinez will provide prompt, friendly, and neighborly service. They'll be quick but thorough and leave no mess behind once the stairlift is installed.
Martinez Stairlift Pricing Tool
You're just a few clicks away from receiving your FREE Martinez stairlift estimate! Begin your estimate below.
Our Most Popular Martinez Stairlifts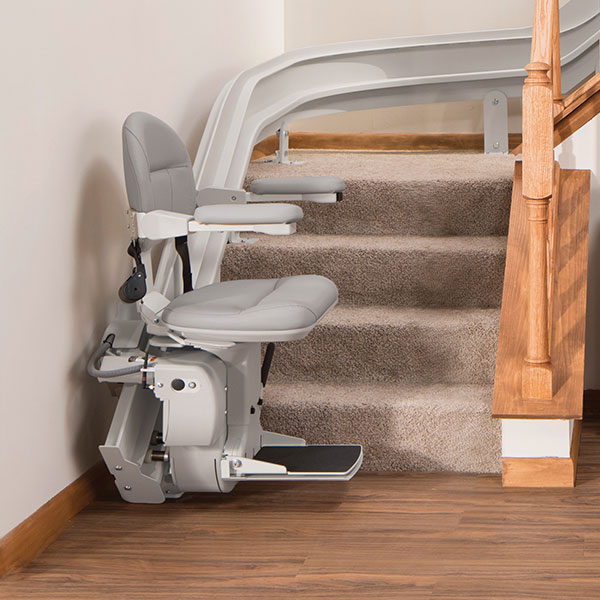 For those of you who are not interested in cookie-cutter designs, Bruno Elite CRE 2110 may be for you. It's Bruno's signature stairlift, built to your specific needs, customized for the unique design of your home. The Bruno Elite's flexibility makes it one of our most popular stairlift options in the Martinez area.
FEATURES
Weight limit: 400 lbs 

A comfortable, generously sized, adjustable chair

A vertical rail made to measure maximizes space

Armrest control moves stairlift up and down
And More. Learn more about all of your curved stairlift options.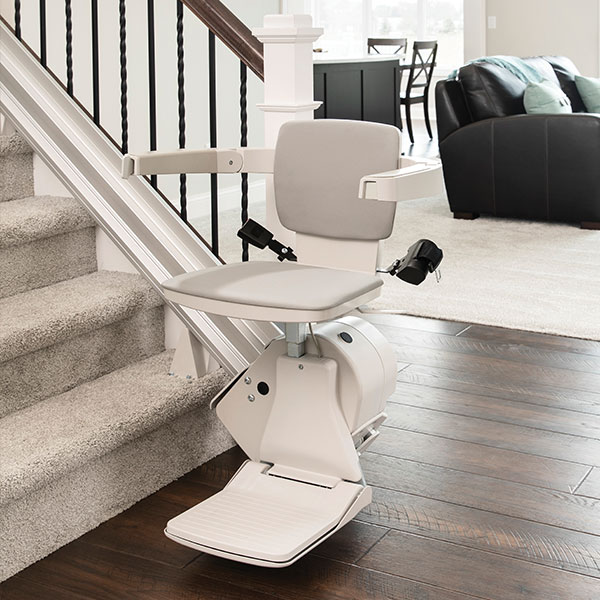 Bruno's best selling, American-made straight stairlift – the Elan SRE 3050. The Elan blends style and functionality for a stairlift that is remarkably easy to use. It has a narrow vertical rail design that makes it perfect for narrow, high-traffic stairways. There's plenty of room to get around this lift when it's installed. Incorporating updated technology, styling, and ergonomic features, this chair lift is the first choice for homeowners in the Martinez area who value both form and function.
FEATURES
Weight limit: 300 lbs

Exceptional comfort from an adjustable, plush seat

Stairlift glides smoothly up and down with armrest controls 

Seat can swivel 90 degrees at the top landing
And More. Learn more about all of your straight stairlift options.
Martinez Neighborhoods We Service
Arana Drive
Belmont Terrace
Foothills Park
Holiday Hills Dr.
Howes Park
Isabel Drive
Parkside
Virginia Hills
And More
Did You Know This About Martinez?
In 1824, the area that is now Martinez was part of a Mexican land grant before becoming a way station for the California Gold Rush in 1849. In 1904, the first oil refinery was built in the area, followed by a smelting works and three more refineries. Two of these refineries are still in operation. Martinez was officially incorporated as a city in 1876. 
Located in the East Bay of the San Francisco Bay Area, Martinez is the county seat of Contra Costa County. The city covers an area of 13.63 square miles of land and water and has a population of 35,824, according to the 2010 Census. 
The housing market in Martinez is one of the most competitive in the area, with most homes receiving multiple offers, selling for 6% above list price, and becoming pending in nine days. The median home value in the city is $614,193, and the average monthly rent is $1,958. The median annual household income is $85,736. 
Major industry sectors in Martinez are health care, public administration, and construction. Major employers in the city include Contra Costa County, the Shell Oil Company, Kaiser Permanente, the Veterans Health Administration, Martinez Unified School District, Walmart, Safeway, Contra Costa Electric, the City of Martinez, and the Home Depot. 
With warm, dry summers and morning fog from sea breezes, Martinez has a mild Mediterranean climate. The average annual precipitation is 19.37 inches, most of which occurs from November through March. 
Cobra and Mustang fans will find plenty to see at the Cobra Experience Museum and Event Space in Martinez. This museum is dedicated to preserving the cars produced by Shelby American. The facility includes a 40-seat theater and displays of automobiles that tell the story of Ford and Shelby American during the 1960s. Exhibits include original Cobras, Shelby Mustangs, Sunbeam Tigers, GT40, King Cobra, Daytona Coupe, and a Lotus. 
The community's history is preserved by the Martinez Historical Society, which manages the Martinez Museum. This museum is an 1890 cottage that houses historic documents, photographs, artifacts, a county history library, and a collection of newspaper clippings. 
The John Muir National Historic Site celebrates the life of writer and naturalist John Muir through the preservation of his former home. This 14-room Italianate mansion was built in 1883 and is considered a National Historic Site. It is also listed as a historic landmark on multiple other registries.
The John Muir Nature Trail provides a path that climbs Mount Wanda, leading through an oak grove and to a scenic view of the Alhambra Valley. 
Outdoor enthusiasts can also enjoy many amenities at the Radke Martinez Regional Shoreline Park. This park includes picnic areas, sports courts, baseball fields, open spaces, ponds, creeks, areas for fishing and boating, and three miles of trails that meander along the shoreline and through the marsh. There is also a horse arena that is used for youth competitions.
Request a quote