Livermore, CA
916-560-0607
Livermore residents enjoy a family orientated town with lots of attractions and activities. Wine tasting, a wide variety of restaurant options, hiking opportunities, and several parks are available to those who call Livermore home.
Every technician from Livermore will provide prompt, friendly, and neighborly service. They'll be quick but thorough and leave no mess behind once the stairlift is installed.
Livermore Stairlift Pricing Tool
Answer a few quick questions to get an estimate of how much your stairlift in Livermore could cost.
Our Most Popular Livermore Stairlifts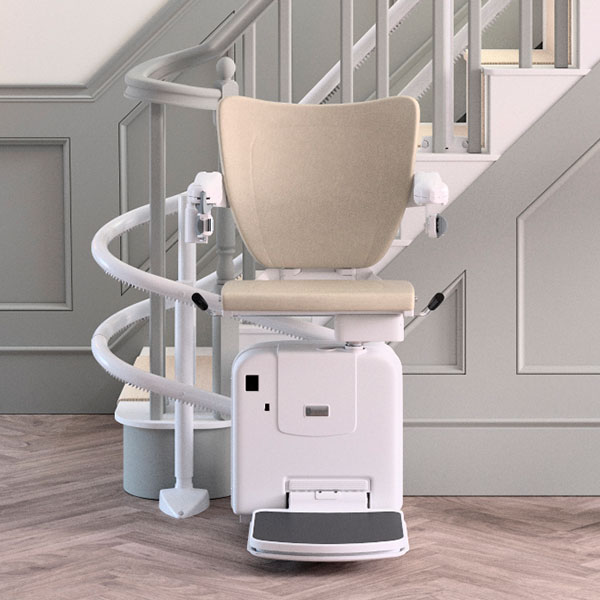 Each 2000 is built to fit the specific contours of the home where it will be installed. With the tightest track bends in the industry, the 2000 can be installed on almost any indoor staircase, making it one of our most popular stairlifts in the Livermore area.
FEATURES
Weight limit: 300lbs

Rechargeable backup battery

Minimal noise

Fold-up seat, footrest, and armrests save space for other stair users

And More. Learn more about all of your

curved stairlift options

.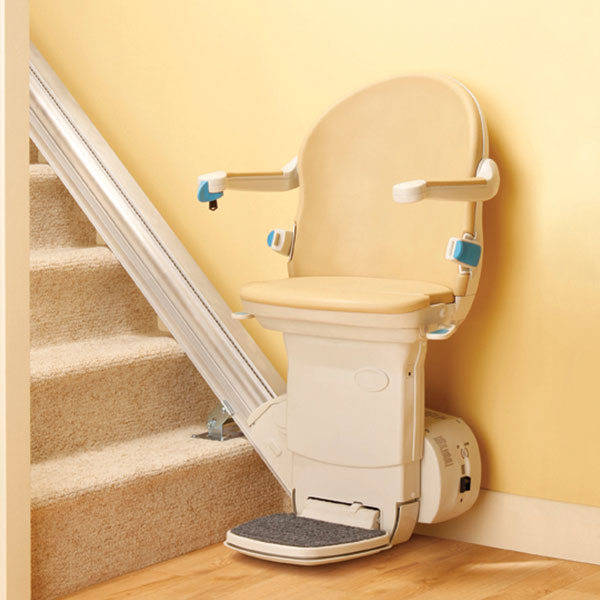 The 950+ comes with all of the standard features of the 950 with the additional choice of upholsteries and other seat options. Its combination of options and affordability make it one of our most popular stairlifts in the Livermore area.
FEATURES
Weight limit: 310lbs*

Retractable seat belt included

Battery back-up in the event of power outage

And More. Learn more about all of your

straight stairlift options

.
Livermore Areas We Service
Alden Lane
Birchwood Park
Crystal Heights
Lindenwood
Springtown
Summerset
Visanto
Windmill Springs
And More
Did You Know This About Livermore?
Located in Alameda County, Livermore is in the eastern portion of the San Francisco Bay area. Livermore was originally home to the indigenous Ohlone people before Spanish missionaries arrived there. The city was named after Robert Livermore, a rancher who arrived in the area and settled there in the 1840s. Livermore was incorporated as a city in 1869. 
Livermore covers an area of 26.45 square miles and has a population of 80,968 people, according to the 2010 Census. 
The housing market in Livermore is very competitive, with most homes receiving multiple offers, selling for around 1% above list price, and becoming pending in six days. Some homes sell for up to 4% above list price and have waived contingencies. The median home value in the city is $812,000, and the median rent is $3,100. The median household income is $109,084, and the unemployment rate is around 2.5%. 
The energy sector makes a significant economic contribution to Livermore. This includes the Lawrence National Laboratory and Sandia National Laboratories. Manufacturing, government, construction, business services also play an important role in the city's economic stability. 
Major employers in Livermore include Lawrence Livermore National Laboratory, Kaiser Foundation Hospitals, U.S. Foods, Comcast, the City of Livermore, Livermore Area Recreation Park District, Activant, Harris Rebar, and Topcon. 
With hot, dry summers and mild winters, Livermore has a Mediterranean climate. The city receives an average annual precipitation of 14.19 inches and has an average of only 34 rainy days each year – with most of those occurring from September through May. 
Livermore offers many opportunities for outdoor recreation, including a community garden, a dog park, sports fields, neighborhood parks, and open spaces. Area parks offer playgrounds and picnic areas, and the Altamont Creek Trail provides scenic views of the Garaventa Wetlands Preserve, which supports native plants and wildlife. 
The city's museums celebrate the history and culture of Livermore. This includes the Carnegie Museum, the Ravenswood Historic Site, and the Duarte Garage & Lincoln Highway Museum, which was built in 1915 and features antique and classic cars. 
Annual festivals and events in the city include the Livermore Wine Country Festival, which celebrates the community's vineyards and wineries. This festival features a variety of wines, live music, food, and arts. The Livermore Rodeo includes live music and family fun events. The Annual Taste of Downtown brings out the best culinary creations from local chefs, along with local wines, live music, and carriage rides. Seasonal events include the Downtown Halloween Carnival and the Annual Holiday Sights & Sounds Parade and Tree Lighting.
Request a quote