Irvine, CA, USA
866-712-8935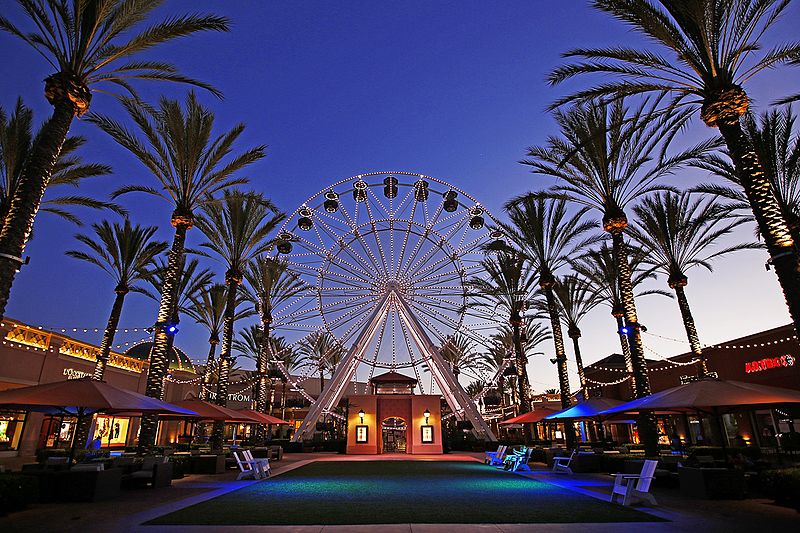 Irvine is a city located in the southeast of Los Angeles, California and is renowned for its park quality and access and was even ranked #6 in the country for this accolade. Irvine is a place we are more than proud to service. Considered one of the best places in the country to raise a family, this city is a great environment to call home.
Every technician from Irvine will provide prompt, friendly, and neighborly service. They'll be quick but thorough and leave no mess behind once the stairlift is installed.
Irvine Stairlift Pricing Tool
You're just a few clicks away from receiving your FREE Irvine stairlift estimate! Begin your estimate below.
Our Most Popular Irvine Stairlifts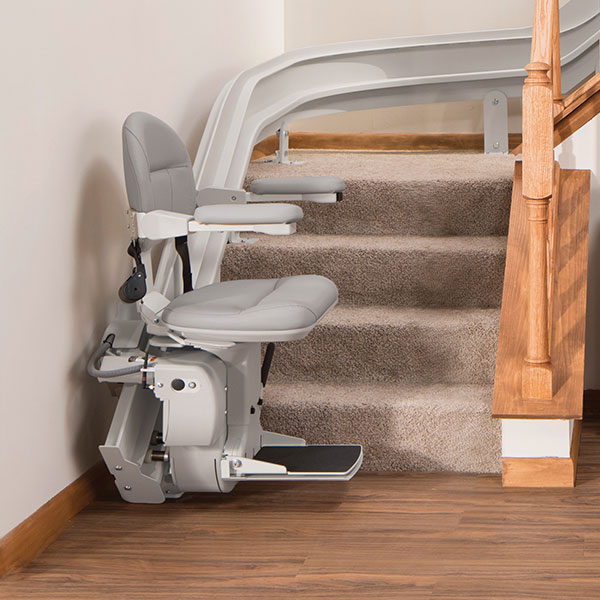 For those of you who are not interested in cookie-cutter designs, Bruno Elite CRE 2110 may be for you. It's Bruno's signature stairlift, built to your specific needs, customized for the unique design of your home. The Bruno Elite's flexibility makes it one of our most popular stairlift options in the Irvine area.
FEATURES
Weight limit: 400 lbs 

A comfortable, generously sized, adjustable chair

A vertical rail made to measure maximizes space

Armrest control moves stairlift up and down
And More. Learn more about all of your curved stairlift options.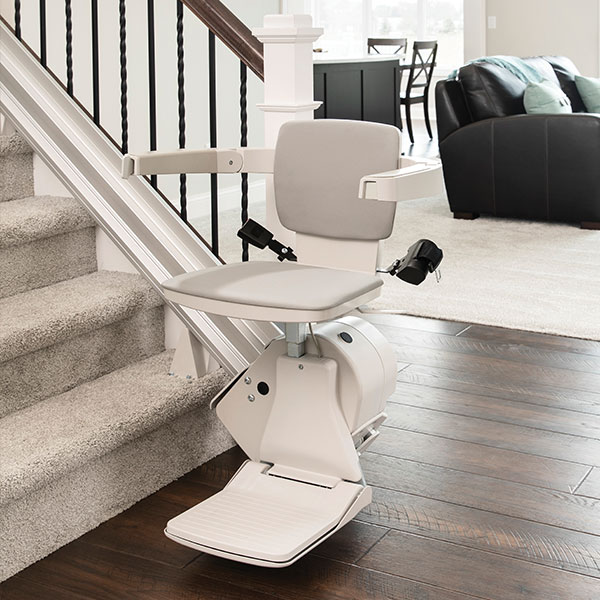 Bruno's best selling, American-made straight stairlift – the Elan SRE 3050. The Elan blends style and functionality for a stairlift that is remarkably easy to use. It has a narrow vertical rail design that makes it perfect for narrow, high-traffic stairways. There's plenty of room to get around this lift when it's installed. Incorporating updated technology, styling, and ergonomic features, this chair lift is the first choice for homeowners in the Irvine area who value both form and function.
FEATURES
Weight limit: 300 lbs

Exceptional comfort from an adjustable, plush seat

Stairlift glides smoothly up and down with armrest controls 

Seat can swivel 90 degrees at the top landing
And More. Learn more about all of your straight stairlift options.
Irvine Neighborhoods We Service
Woodbury
Cypress Village
Northwood
The Groves
Quail Hill
Turtle Rock
Shady Canyon
Laguna Altura
And More
The original inhabitants of what is now Irvine were the indigenous Gabrieleno people. Spanish explorers arrived in 1769, building forts and missions in the area. When Mexico became independent from Spain, the Mexican government took over the land. Ranchers moved into the area with sheep and cattle, and in 1914, the town was named Irvine. It is a planned city made up of multiple villages, which each have distinct architectural themes.
Irvine has a population of 212,375 people, according to 2010 Census data. The city is also known for its large Asian American population, which is approximately 45% of the city's total population.
The median price of homes sold in Irvine is $840,500, and the median price for rent is $3,400. Homes in the city typically sell for 2% below the list price and become pending at about 64 days. The median household income is $91,999, and the city has an unemployment rate of 2.8%.
Irvine has a fast-growing economy that is strengthened by many start-up businesses. Some of the more well-known companies with headquarters in Irvine are Boot Barn, Ford Motor Company's West Coast Design Center, Gateway, Inc., In-N-Out Burger, Kelley Blue Book, and LA Fitness.
Some of the major employers in Irvine are the University of California Irvine, Irvine United School District, Edwards Lifesciences, Blizzard Entertainment, Broadcom, Glidewell Laboratories, Parker Hannifin, and Nationstar.
Irvine has a Mediterranean climate that is considered dry-summer tropical, with mild winters and warm summers. The area experiences overcast mornings and frequent drizzles during the late spring and early summer, which is referred to as the "June Gloom." The amount of rainfall in the area averages 14.32 inches, with the majority of that falling during the winter months.
Irvine has many arts and cultural opportunities for residents and visitors, including the annual Global Village Festival, which includes exhibits and food from a variety of different cultures. Residents and visitors can spend time at the Beall Center for Technology and Art, the Irvine Historical Museum, or the Pretend City Children's Museum.
Irvine has also often been used as a filming location for Hollywood movies. Films that have been either partly or entirely filmed in the city include Zero Dark Thirty, Transformers, Poltergeist, Ocean's Eleven, Planet of the Apes, Iron Man, and Defending Your Life.
Those looking for outdoor activities in Irvine can explore one of many area parks, including Orange County Great Park and Heritage Park, Jeffrey Open Space Trail, and Hicks Canyon Park.
Request a quote