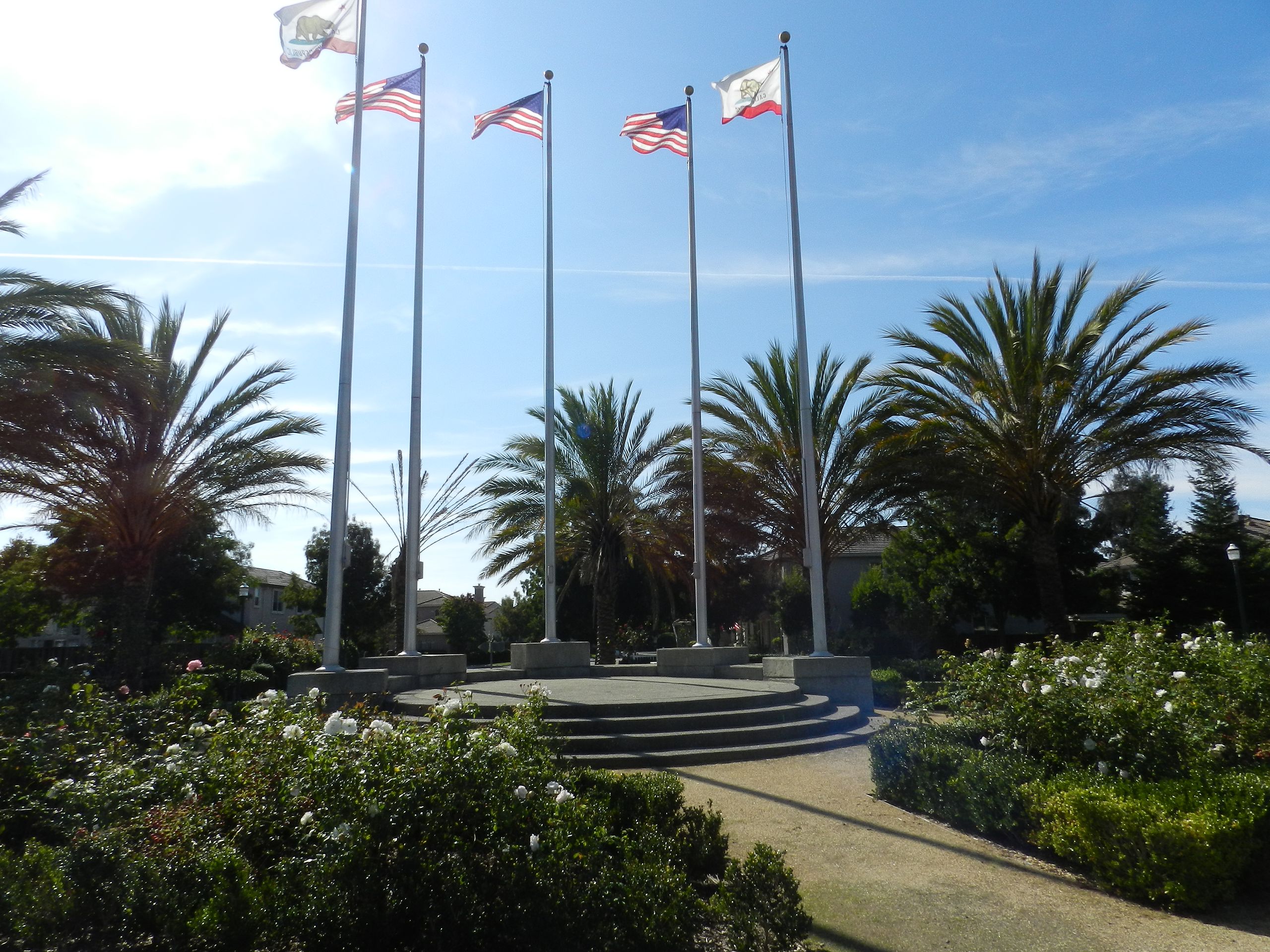 The city of Hayward, once known as the home of Hunt's canned products, is now more widely known to tourists and residents alike for the presence of the Hayward Japanese Gardens, Sulfur Creek Nature Center, and Garin Regional Park.
Every technician from Hayward will provide prompt, friendly, and neighborly service. They'll be quick but thorough and leave no mess behind once the stairlift is installed.
Hayward Stairlift Pricing Tool
Answer a few quick questions to get an estimate of how much your stairlift in Hayward could cost.
Our Most Popular Hayward Stairlifts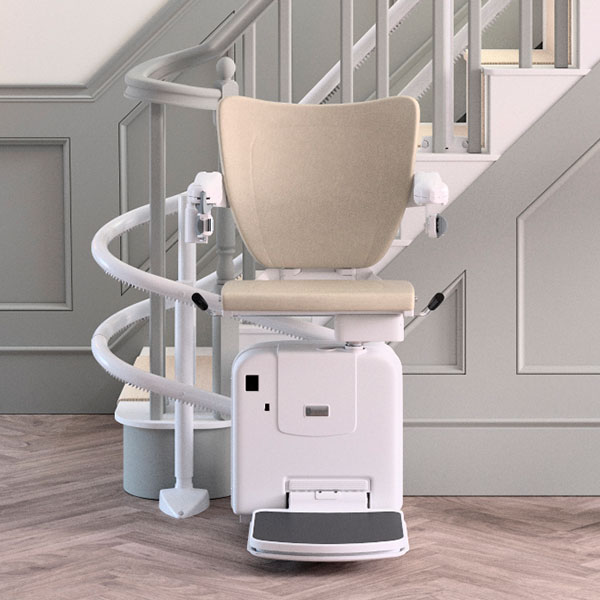 Each 2000 is built to fit the specific contours of the home where it will be installed. With the tightest track bends in the industry, the 2000 can be installed on almost any indoor staircase, making it one of our most popular stairlifts in the Hayward area.
FEATURES
Weight limit: 300lbs

Rechargeable backup battery

Minimal noise

Fold-up seat, footrest, and armrests save space for other stair users

And More. Learn more about all of your

curved stairlift options

.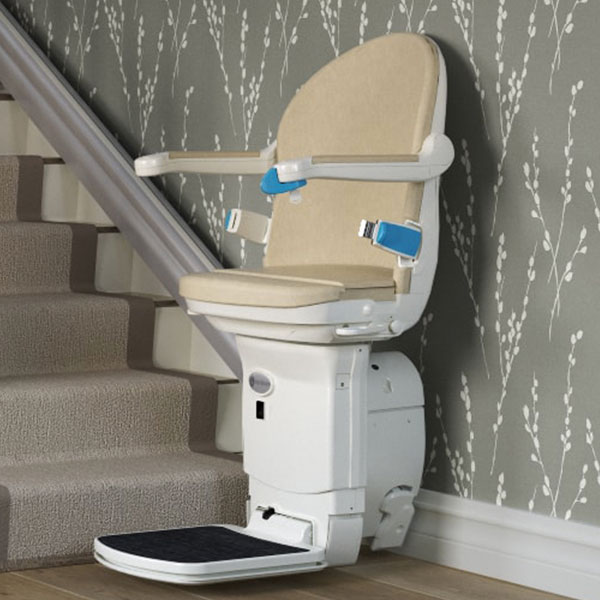 The 1000 is our top of the line model and a favorite of our customers in Hayward. It's Smart Seat is fully adjustable to fit a range of body types. Additional features include a body harness, powered hinged rail, and a variety of upholstery colors.
FEATURES
Weight limit: 350lbs

Move silently and gently with a soft start/stop

Large, carpeted footrest provides more traction

Available for indoors or outdoors

And More. Learn more about all of your

straight stairlift options

.
Hayward Neighborhoods We Service
Harder-Tennyson
Mount Eden
Fairway Park
Glen Eden
Southgate
Mission/Foothills
Longwood Winton-Grove
Tennyson-Alquire
And More
Did You Know This About Hayward?
Located in Alameda County, between the Castro Valley, San Leandro, and Union City, Hayward was once home to the indigenous Ohlone people before becoming part of a Spanish land grant in 1841. In 1868, Hayward was damaged significantly and people lost their lives when the Hayward Earthquake – also known as the Great San Francisco Earthquake – devastated the area. Hayward was incorporated as a city in 1876. 
The city of Hayward covers an area of 64.06 square miles of land and water and has a population of 144,186, according to the 2010 Census. 
The housing market in Hayward is extremely competitive, with most homes receiving multiple offers, selling for 4% above list price, and becoming pending in 12 days. Some homes in the community sell for around 7% above list price and become pending in 8 days. The median home value in the city is $702,173, and the average monthly rent is $2,158. The median household income is $80,093. 
As part of Silicon Valley, Hayward is home to several high-tech and manufacturing companies. 
Major employers in Hayward include the Alameda County Sheriff's Department, Manheim Auctions, Berkeley Farms, California State University East Bay, Chabot College, the City of Hayward, Hayward Unified School District, Gillig, Impax Laboratories, Marelich Mechanical, Pentagon Technologies, and Siemens Building Tech. 
The city of Hayward has a Mediterranean climate that includes microclimates, which is typical of many communities in the San Francisco Bay area. The average annual precipitation is 18.05 inches, most of which occurs from October to April. 
There are several parks and recreation areas in Hayward, including the Don Castro Regional Recreation Area, the Garin Regional Park, the Eden Landing Ecological Reserve, Dry Creek Pioneer Regional Park, the Hayward Shoreline Interpretive Center, and the Hayward Regional Shoreline, which features more than 1,800 acres of salt, fresh, and brackish water, as well as wetlands, marshes, and hiking trails. 
Located about a quarter of a mile away from downtown, the Hayward Japanese Gardens site is the oldest traditional Japanese Garden in California. Opened in 1977, it is 1.5 acres of neatly trimmed gardens with native stone, traditional Japanese garden art, California trees and plants, curved pathways, tea houses, a bridge, a koi pond, and seating areas. 
Several museums and galleries provide cultural opportunities in Hayward. This includes the C.E. Smith Museum of Anthropology, the Hayward Area Historical Museum, the California State University Hayward Art Gallery, McConaghy House Museum, and the Sun Gallery.
Request a quote