Fair Oaks, CA, USA
866-712-8935
With plenty of parks, outdoor activities, restaurants, and quality schools, Fair Oaks is a great place to live and raise a family. Regular events such as a Concerts in the Park series and Comedy Under the Stars add to its appeal.
Every technician from Fair Oaks will provide prompt, friendly, and neighborly service. They'll be quick but thorough and leave no mess behind once the stairlift is installed.
Fair Oaks Stairlift Pricing Tool
Answer a few quick questions to get an estimate of how much your stairlift in Fair Oaks could cost.
Our Most Popular Fair Oaks Stairlifts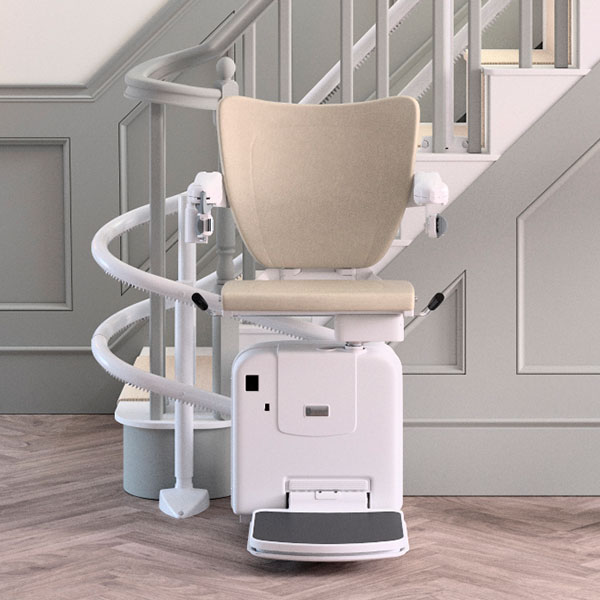 Each 2000 is built to fit the specific contours of the home where it will be installed. With the tightest track bends in the industry, the 2000 can be installed on almost any indoor staircase, making it one of our most popular stairlifts in the Fair Oaks area.
FEATURES
Weight limit: 300lbs

Rechargeable backup battery

Minimal noise

Fold-up seat, footrest, and armrests save space for other stair users

And More. Learn more about all of your

curved stairlift options

.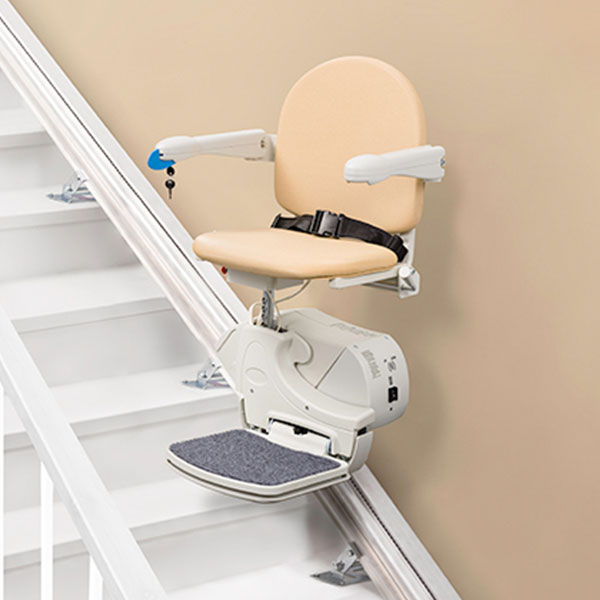 The 950 stairlift is an excellent solution when limited space is available. When folded up, the 950 extends less than one foot from the wall. With its adjustable backrest, large footrest, and swivel seat, it's the go-to for many of our Fair Oaks area customers.
FEATURES
Slim profile of 11¼" when folded

Adjustable seat height ensures the perfect fit for each user

Vinyl seat for easy cleaning

Two remote controls included

And More. Learn more about all of your

straight stairlift options

.
Fair Oaks Neighborhoods We Service
Fair Oaks Village
Phoenix Field
Shady Knolls
Sunset Heights
Highland Hills
Sunset Oaks
Frontier Greens
Doneva Estates
Country Oaks
Sunset Place
And More
The area that is now Fair Oaks was part of the Rancho San Juan Mexican land grant in 1844. Early residents then established citrus farms in the community. Many of these farms were destroyed during a big freeze that occurred in 1932 during the Great Depression. The community bounced back due to the infrastructure that provides access to Sacramento by Highway 50, which brought more employment opportunities to residents who were willing to commute to Sacramento. 
Fair Oaks is a census-designated place (CDP) located between Sacramento and Folsom in Sacramento County. It covers an area of 11.245 square miles of land and water and has a population of 30,912 people. 
The housing market in Fair Oaks is very competitive, with most homes receiving multiple offers and waived contingencies, selling for around list price, and becoming pending in 15 days. The median home value in the community is $479,237, and the median monthly rent is $1,975. The median household income is $75,696, and the unemployment rate is 3.8%. 
The largest industries supporting the economic stability in Fair Oaks include health care, social assistance, retail trade, professional, scientific, and technical services. The highest-paying industries in the community are utilities, public administration, and manufacturing. 
With hot, dry summers and wet, mild winters, Fair Oaks has a Mediterranean climate. The average annual rainfall is 18.52 inches, and most of this occurs during the wet season, which is from October through April. Delta breezes ease the summer heat by causing temperatures to drop at night. 
Fair Oaks is home to two community garden locations, which include 146 individual garden plots over 2.6 acres of land. Residents can rent a plot for a small annual fee. All gardeners must agree to volunteer to work 10 hours per year toward the upkeep of the garden grounds. Much of the excess food is donated to community organizations to help those who are in need. 
The Fair Oaks Horticulture Center serves to educate residents on topics related to home gardening and landscaping. Located at Fair Oaks Park, this center offers workshops, demonstrations, and gardening advice. 
There are multiple parks in the community offering sports courts, grill facilities, horseshoe pits, playgrounds, hiking trails, picnic areas, and event facilities. 
There are several regular events occurring in Fair Oaks, including a Concerts in the Park series, Comedy Under the Stars, and an annual chicken festival, featuring more than 100 vendors, craft beer tasting, live music, a pancake breakfast, and family-friendly entertainment.
Request a quote