Escondido, CA, USA
(866) 712-8185
Located 30 miles northeast of downtown San Diego, Escondido is home to several wineries, craft breweries, and attractions such as Queen Califia's Magical Circle, California Center for the Arts and Stone Brewing World Bistro and Gardens.
Every technician from Escondido will provide prompt, friendly, and neighborly service. They'll be quick but thorough and leave no mess behind once the stairlift is installed.
Escondido Stairlift Pricing Tool
Answer a few quick questions to get an estimate of how much your stairlift in Escondido could cost.
Our Most Popular Auburn Stairlifts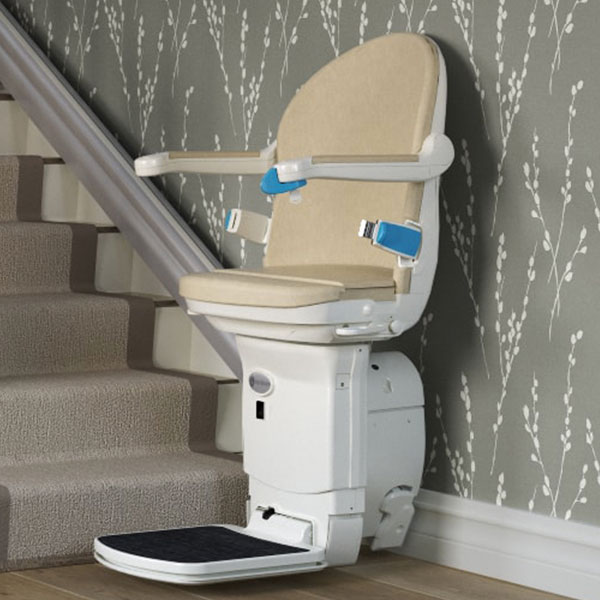 The 1000 is our top of the line model and a favorite of our customers in Escondido. It's Smart Seat is fully adjustable to fit a range of body types. Additional features include a body harness, powered hinged rail, and a variety of upholstery colors.
FEATURES
Weight limit: 350lbs

Move silently and gently with a soft start/stop

Large, carpeted footrest provides more traction

Available for indoors or outdoors

And More. Learn more about all of your

straight stairlift options

.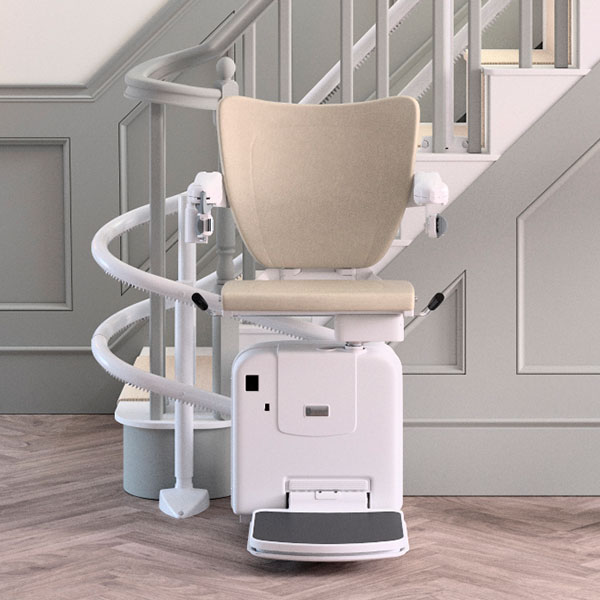 Each 2000 is built to fit the specific contours of the home where it will be installed. With the tightest track bends in the industry, the 2000 can be installed on almost any indoor staircase, making it one of our most popular stairlifts in the Escondido area.
FEATURES
Weight limit: 300lbs

Rechargeable backup battery

Minimal noise

Fold-up seat, footrest, and armrests save space for other stair users

And More. Learn more about all of your

curved stairlift options

.
Escondido Neighborhoods We Service
Anaheim Hills
Birch Ave
Candlelight Hills
Cimarron
East Grove
Eureka Springs
Harbor Hills Estates
Oak Hill
Terrace Gardens
And More
How Well Do You Know Escondido?
The area that is now Escondido was originally inhabited by the indigenous Luiseño people and then by the Kumeyaay people, who settled in the area and built villages along a creek. During the late 1800s and early 1900s, Spanish missionaries arrived in the area and established missions to convert the indigenous people. While the residents in the mid-1800s were largely Spanish-speaking, English-speaking Europeans settled in the area in the 1880s as part of the "Southern California Land Boom." Escondido was officially incorporated as a city in 1888. 
Located just 40 miles from the Mexican border in San Diego County, Escondido covers an area of 37.45 square miles of land and water and has a population of 143,911, according to the 2010 Census. 
The housing market in Escondido is competitive, with many homes receiving multiple offers, selling for 1% below list price, and becoming pending in 20 days. The median home value in the city is $553,421, and the median monthly rent is $2,400. The median household income is $58,834, and the unemployment rate is 3.1%. 
Escondido's economy is supported by a wide range of industries, including educational, health care, social services, retail trade, construction, professional, scientific, management and administrative, waste management services, arts and entertainment, and recreation and accommodation. 
Major employers in Escondido include Palomar Medical Center, Escondido Union School District, the City of Escondido, Escondido Union High School District, Bergelectric, Home Depot, and Nordstrom.
With warm summers and cool, wet winters, Escondido has a Mediterranean climate. The average annual rainfall is 15 inches, most of which falls during the winter months. 
Escondido has a thriving downtown, with many opportunities for shopping, dining, and entertainment. The Mingel International Museum, which features international folk art, has a satellite facility there. The California Center for the Arts includes an educational complex, a conference center, two theaters, and a visual arts museum. The Escondido History Center and the San Diego Children's Discovery Museum are also nearby. 
There are 15 parks in Escondido, including the Daley Ranch, which is a 3,058-acre park dedicated to the conservation and preservation of the local habitat. This park offers 20 miles of trails for hiking, mountain biking, and horseback riding. 
Dixon Lake is a local favorite for fishing and camping. While swimming is not allowed, visitors can rent boats to take out on the water while fishing. Other parks in the area include popular amenities, such as walking trails, sports fields, lighted courts, picnic areas, playgrounds, and swimming pools.
Request a quote