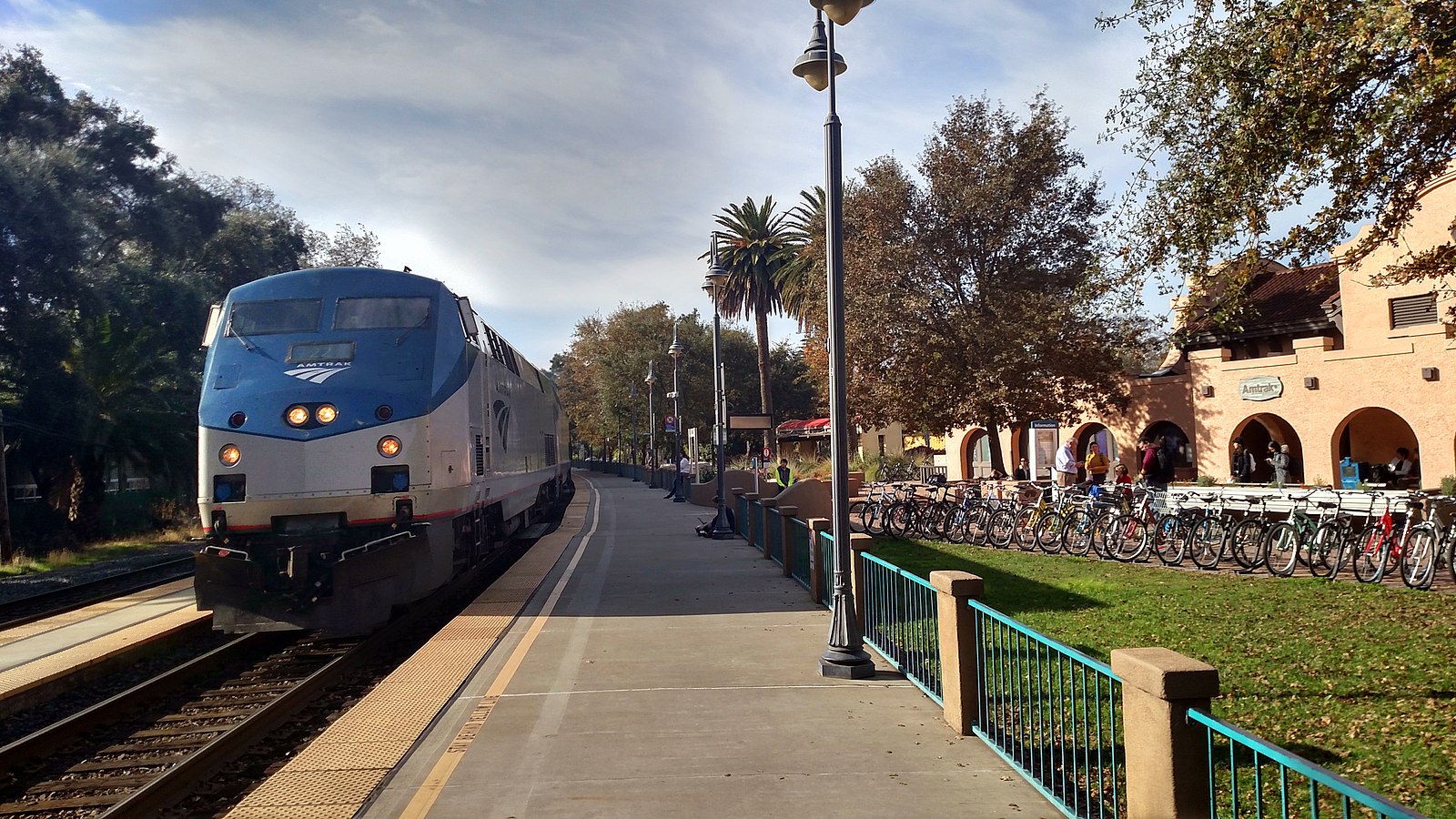 The city of Davis offers a variety of opportunities to experience the arts and culture, with annual events such as the annual Whole Earth Festival and Celebrate Davis. But perhaps Davis is best known for bicycling as it's home to the United States Bicycling Hall of Fame.
Every technician from Davis will provide prompt, friendly, and neighborly service. They'll be quick but thorough and leave no mess behind once the stairlift is installed.
Davis Stairlift Pricing Tool
Answer a few quick questions to get an estimate of how much your stairlift in Davis could cost.
Our Most Popular Davis Stairlifts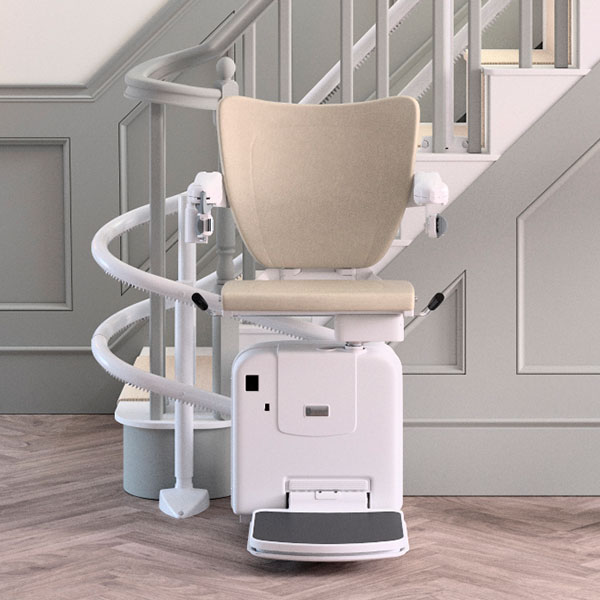 Each 2000 is built to fit the specific contours of the home where it will be installed. With the tightest track bends in the industry, the 2000 can be installed on almost any indoor staircase, making it one of our most popular stairlifts in the Davis area.
FEATURES
Weight limit: 300lbs

Rechargeable backup battery

Minimal noise

Fold-up seat, footrest, and armrests save space for other stair users

And More. Learn more about all of your

curved stairlift options

.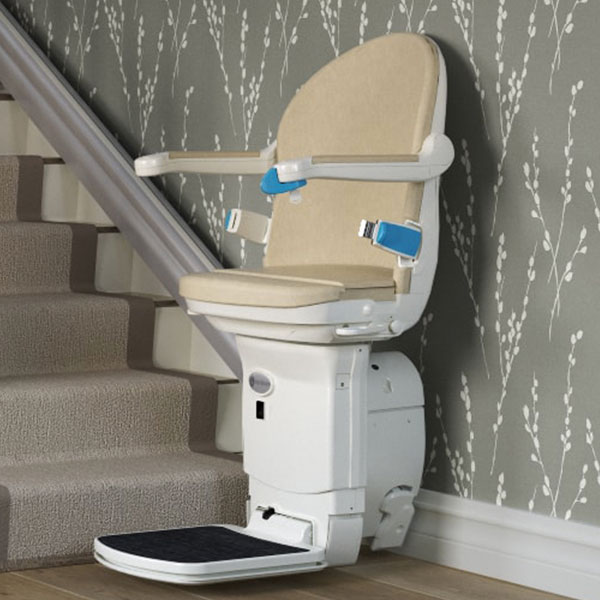 The 1000 is our top of the line model and a favorite of our customers in Davis. It's Smart Seat is fully adjustable to fit a range of body types. Additional features include a body harness, powered hinged rail, and a variety of upholstery colors.
FEATURES
Weight limit: 350lbs

Move silently and gently with a soft start/stop

Large, carpeted footrest provides more traction

Available for indoors or outdoors

And More. Learn more about all of your

straight stairlift options

.
Davis Neighborhoods We Service
Evergreen Meadows
Adams Terrace
Covell Farms
Rancho Yolo
Davis Manor
Greene Terrace
Sycamore South
Woodbridge
Senda Nueva
Olive Drive

And More
Did You Know This About Davis?
Davis was once home to the indigenous Patwin branch of the Wintun people and became part of a land grant in 1852. Davis was established as a farming community, known for its animal husbandry, veterinary care, and agricultural policies. In 1905, the city was selected from 50 sites to be the future location of the University of California's University Farm. Davis was incorporated as a city in 1917. 
Located west of Sacramento in Yolo County, the city of Davis covers an area of 9.93 square miles and has a population of 65,622, according to the 2010 Census. 
The housing market in Davis is competitive, with many homes receiving multiple offers, selling for 1% below list price, and becoming pending in 23 days. The median home value in the city is $709,630, and the average monthly rent is $2,263. The median annual household income is $57,454. 
Major industry sectors that support Davis' economy include government, accommodation and food services, health care and social assistance, retail trade, professional and business services, and real estate.
Major employers in Davis include the University of California Davis, Davis Joint Unified School District, the City of Davis, Sutter Davis Hospital, Safeway, the United States Dept. of Agriculture, Pacific Gas & Electric, Target, Nugget Markets, and Davis Food Co-op. 
With warm, dry weather in the spring, summer, and fall, and cool, wet weather in the winter, Davis has a Mediterranean Climate. The average annual rainfall is 19.60 inches, most of which occurs from November through April.
Bicycling is a popular pastime in Davis, and in 2010, the city became the home of the United States Bicycling Hall of Fame. Davis now has an extensive system of bike lanes and paths, as well as grade-separated bicycle crossings. In 2006, the city was named the Best Small Town for Cycling by Bicycling Magazine. 
Davis offers a variety of opportunities to experience the arts and culture of the community. The city is home to the annual Whole Earth Festival, which features live music, speakers, and workshops. Celebrate Davis is the city's annual tree festival, which features live music, food, animals, rock climbing, and fireworks. 
The self-guided Davis Transmedia Art Walk is an art tour that includes sculptures, murals, and 15 galleries and museums throughout the city, and the Manetti Shrem Museum of Art, on the UC Davis campus, features performance art, video art, and many different types of exhibits by graduating art students. 
The Davis Farmers' Market offers a wide range of fruits and vegetables, baked goods, crafts, and plants every Wednesday evening and Saturday morning, and from April through October, visitors can also enjoy the Farmers' Market's Picnic in the Park, with musical events and food from local restaurants.
Request a quote