Stairlifts Citrus Heights
Citrus Heights, CA, USA
866-712-8935
Citrus Heights, formerly known as Sylvan, is a city in Sacramento County. Its close proximity to Sacramento allows visitors and residents to have easy access to attractions such as the Sacramento Zoo,  Discovery Museum, and California State Railroad Museum.
Every technician from Citrus Heights will provide prompt, friendly, and neighborly service. They'll be quick but thorough and leave no mess behind once the stairlift is installed.
Citrus Heights Stairlift Pricing Tool
Answer a few quick questions to get an estimate of how much your stairlift in Citrus Heights could cost.
Our Most Popular Citrus Heights Stairlifts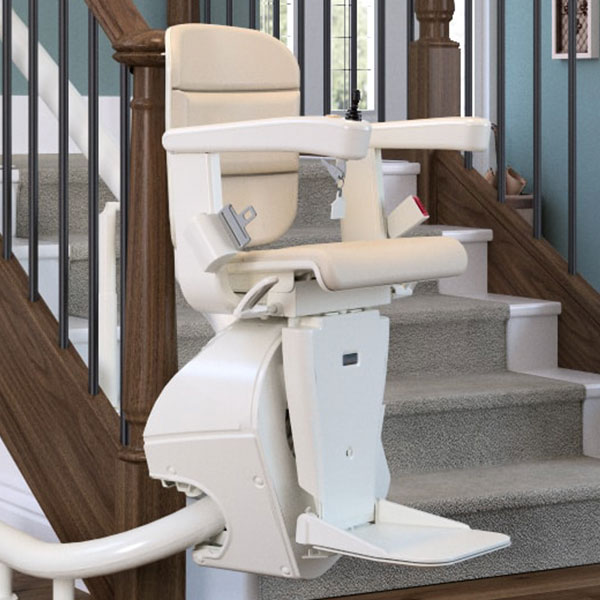 Designed for the most challenging spaces, the Freecurve's Turn and Go feature enables it to swivel the unit's seat turning the rider's knees to the side when navigating narrow passages.
FEATURES
Weight limit: 275lbs
Rechargeable backup battery
Swivel seat for easy on and off
Fold-up seat, footrest, and armrests save space for other stair users

And More. Learn more about all of your

curved stairlift options

.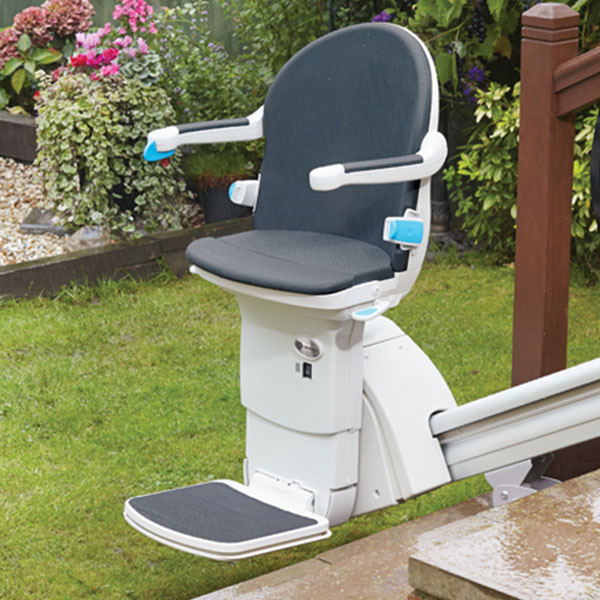 The 1000XXL is a heavy duty stairlift. Its reliability makes it one of our most popular in the Citrus Heights area. The 1000XXL is designed to accommodate individuals who need a wider seat and adjustable seat height and can reliably carry riders who weigh up to 440 lbs.
FEATURES
Weight limit: 440lbs

Rechargeable backup battery

Fold-up seat, footrest and armrests save space for other stair users

Outside installation available

And More. Learn more about all of your straight stairlift options

.
Citrus Heights Neighborhoods We Service
Treelake
Johnson Ranch
South Cirby
East Roseville Parkway
Shadowood
Woodridge Hills
Vernon Oaks
Sylvan Old Auburn Rd.
Sunrise Ranch
Rusch Park
And More
Did You Know This About Citrus Heights?
Located in Sacramento County, the area that is now Citrus Heights was once an outpost on the frontier before being settled as part of a Mexican land grant. Early pioneers established ranches in the area and grew wheat, hay, and barley. By 1863, the Central Pacific Railroad had begun construction through the area, which drew in more settlers. 
In the 1970s and 1980s, the economy prospered as developers built shopping malls, department stores, and office buildings. Citrus Heights was incorporated as a city in 1997. Citrus Heights covers 14.23 square miles of land and has a population of 83,301, according to the 2010 Census. 
The housing market in Citrus Heights is competitive, with most homes getting multiple offers. Homes in the city typically sell for around the listing price and become pending in 10 days. The median home value is $366,482, and the median rent is $1,795. The median household income is $118,063 per year, and the unemployment rate is around 3.7%. 
Citrus Heights is close to the hustle and bustle of Sacramento, but it also provides a connected community atmosphere. The major industries in the city are health care and social assistance, retail trade, and accommodation and food services. The economic health of the city is largely supported by small businesses, and 67% of the businesses in Citrus Heights have fewer than 10 employees. 
As a city with a Mediterranean climate, Citrus Heights has mild winters and hot summers. The average annual rainfall is around 24 inches, and most of this rain falls during the winter months. Citrus Heights typically has 268 sunny days per year. 
Citrus Heights has many points of interest that draw locals and visitors to the area. The Historic Rusch Home & Gardens site features a Craftsman-style home built in the early 1900s and a beautiful garden and is often used for weddings and events. The Rusch Community Park is a 49.5-acre park that includes softball and baseball diamonds, a basketball court, a pickleball court, a skate park, a garden and nature area, picnic spaces, a gymnasium, two swimming pools, and paved walkways. The Stock Ranch Nature Preserve features 39 acres of woodlands, picnic areas, playgrounds, and unpaved walking trails. 
Because the city is so close to Sacramento and many other neighboring suburban communities, residents don't have to go far to enjoy endless options for fine dining, museums, shopping, arts and cultural activities, annual festivals, and sporting events.
Request a quote