Berkeley, CA, USA
866-712-8935
Home to the University of California Berkeley, the city of Berkeley is a city nature enthusiasts, water buffs, and art lovers are happy to call home.
Every technician from Berkeley will provide prompt, friendly, and neighborly service. They'll be quick but thorough and leave no mess behind once the stairlift is installed.
Berkeley Stairlift Pricing Tool
Answer a few quick questions to get an estimate of how much your stairlift in Berkeley could cost.
Our Most Popular Berkeley Stairlifts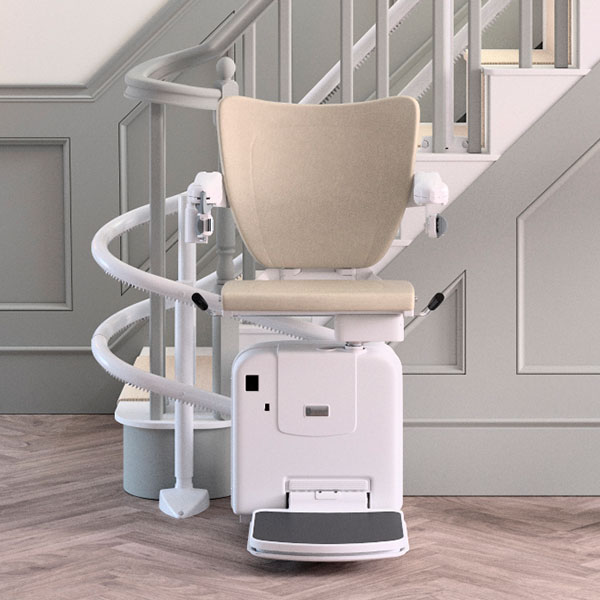 Each 2000 is built to fit the specific contours of the home where it will be installed. With the tightest track bends in the industry, the 2000 can be installed on almost any indoor staircase, making it one of our most popular stairlifts in the Berkeley area.
FEATURES
Weight limit: 300lbs

Rechargeable backup battery

Minimal noise

Fold-up seat, footrest, and armrests save space for other stair users

And More. Learn more about all of your

curved stairlift options

.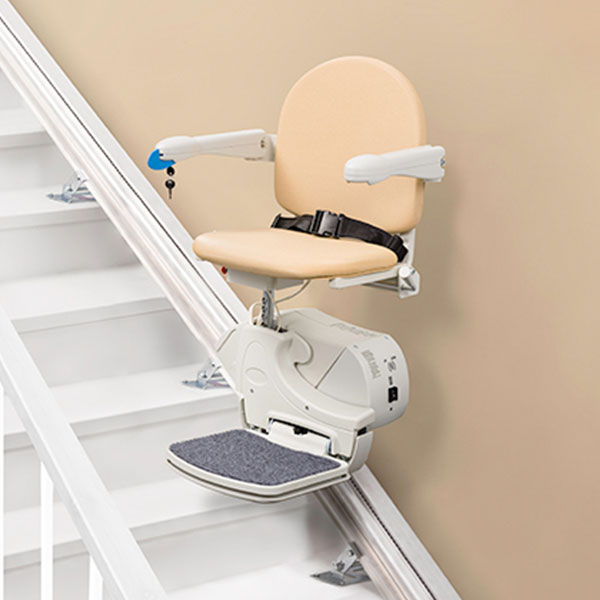 The 950 stairlift is an excellent solution when limited space is available. When folded up, the 950 extends less than one foot from the wall. With its adjustable backrest, large footrest, and swivel seat, it's the go-to for many of our Berkeley area customers.
FEATURES
Slim profile of 11¼" when folded

Adjustable seat height ensures the perfect fit for each user

Vinyl seat for easy cleaning

Two remote controls included

And More. Learn more about all of your

straight stairlift options

.
Berkeley Neighborhoods We Service
Normandy Village
Westbrae
Cragmont
Thousand Oaks
Central Berkeley
Northwest Berkeley
Southwest Berkeley
La Loma Park
And More
The area that is now Berkeley was once home to the indigenous Ohlone people before European settlers arrived. Berkeley was officially incorporated as a city in 1878, and it became a charter city in 1895. 
Located along the eastern shore of the San Francisco Bay in Alameda County, Berkeley is just north of Oakland. The city covers an area of 17.66 square miles of land and water and has a population of 112,580 people, according to the 2010 Census. 
The housing market in Berkeley is one of the most competitive, with most homes receiving multiple offers and waived contingencies, selling for 10% above list price, and becoming pending in nine days. The median home value in the city is $1,345,975, and the median monthly rent is $3,350. The median household income is $75,709. 
Major industry sectors contributing to Berkeley's economic stability include tourism, technology, biotechnology, life sciences, medical devices, and manufacturing. 
Major employers in Berkeley include the University of California Berkeley, Lawrence Berkeley National Laboratory, Alta Bates Summit Medical Center, the City of Berkeley, Bayer, Berkeley Unified School District, Siemens, and Kaiser Permanente. 
With wet winters and dry summers, Berkeley's climate is classified as Mediterranean, and the city receives an average annual precipitation of 26.74 inches per year. 
The Berkeley Art Museum and Pacific Film Archive are a combination of a movie theater, an art museum, and an archive under the umbrella of the University of California Berkeley. The facilities offer a collection of more than 22,000 works of art, including Baroque and Chinese paintings and international contemporary art, along with an archive of 16,000 films and videos. 
Nature enthusiasts can take in the beauty of rare and endangered plant species at the University of California Botanical Garden, which is located on the campus of the University of California Berkeley and overlooks the San Francisco Bay. The garden includes 12,000 different species of plants, including cacti, lilies, orchids, ferns, succulents, roses, sunflowers, and Chinese medicinal herbs. 
Berkeley is home to several annual events and festivals, including the Berkeley Himalayan Fair, the Berkeley Indigenous Peoples Day Pow Wow, the Persian New Year Festival, Berkeley World Music Weekend, the Juneteenth Festival, the Chocolate and Chalk Art Festival, and the Berkeley Kite Festival. 
With its proximity to San Francisco Bay and several nearby lakes, Berkeley offers many opportunities for water-related activities. A variety of parks and outdoor spaces, including Indian Rock Park, the Cesar E. Chavez Park, Shorebird Park Nature Center, Tilden Nature Area & Little Farm, the Tilden Botanic Garden, and the Berkeley Rose Garden provide many family-friendly outdoor recreation activities.
Request a quote