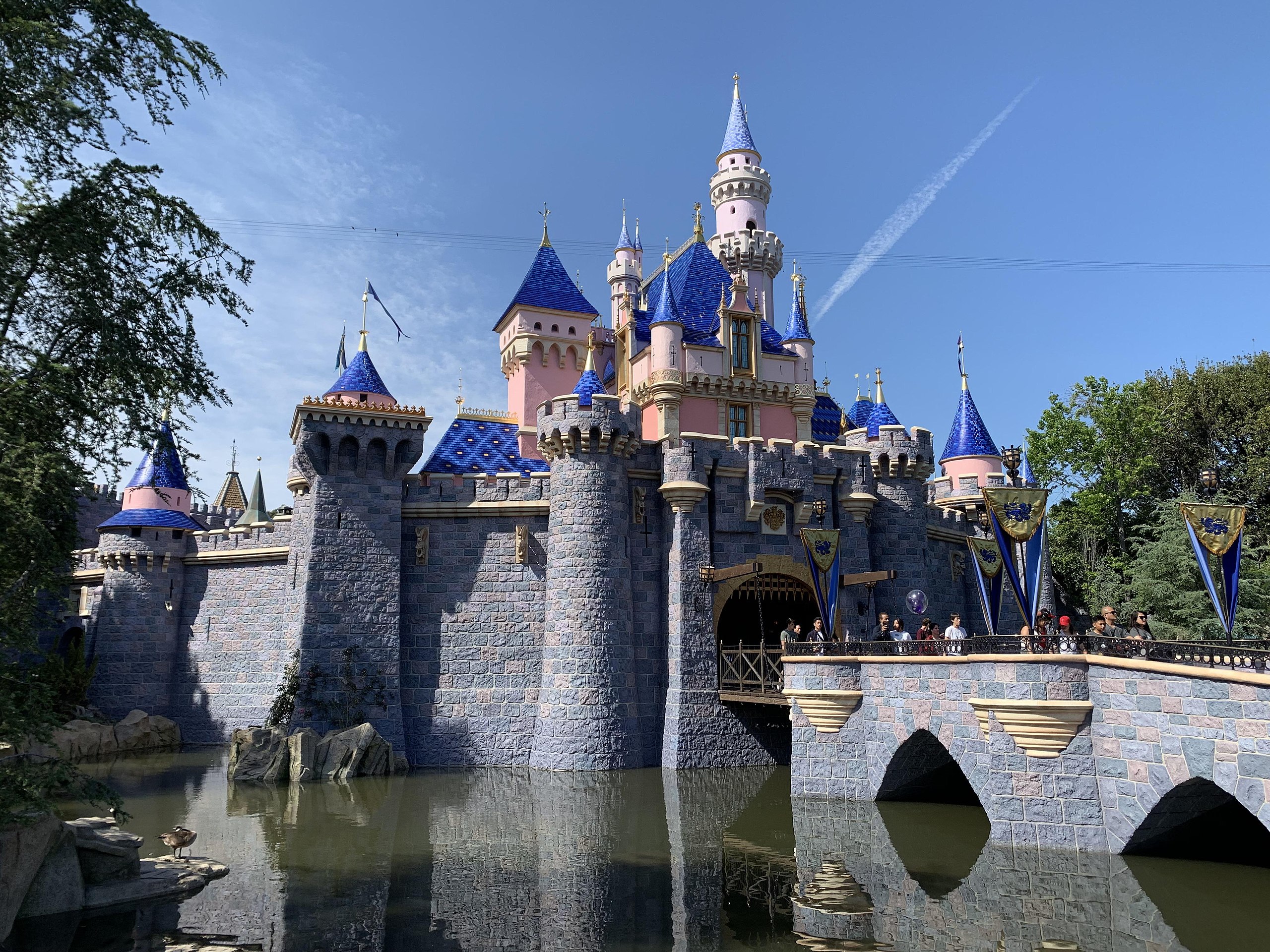 Best known as being the home of the Disneyland Resort, the city of Anaheim is also home to pro sports teams, the Anaheim Ducks as well as the Los Angeles Angels.
Every technician from Anaheim will provide prompt, friendly, and neighborly service. They'll be quick but thorough and leave no mess behind once the stairlift is installed.
Anaheim Stairlift Pricing Tool
Answer a few quick questions to get an estimate of how much your stairlift in Anaheim could cost.
Our Most Popular Anaheim Stairlifts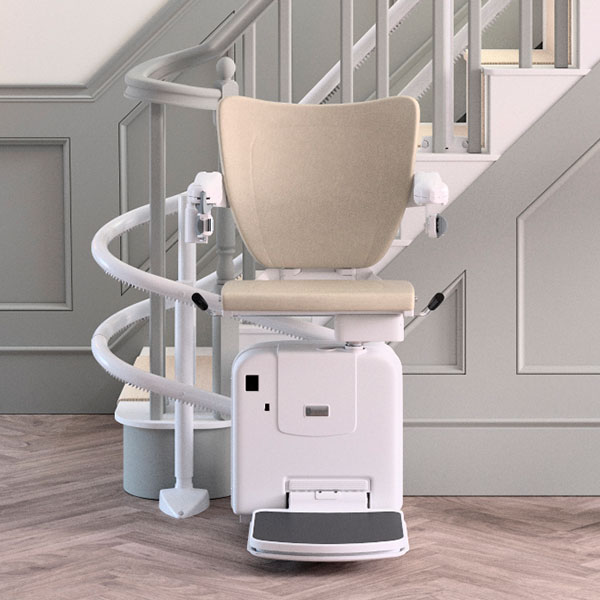 Each 2000 is built to fit the specific contours of the home where it will be installed. With the tightest track bends in the industry, the 2000 can be installed on almost any indoor staircase, making it one of our most popular stairlifts in the Anaheim area.
FEATURES
Weight limit: 300lbs

Rechargeable backup battery

Minimal noise

Fold-up seat, footrest, and armrests save space for other stair users

And More. Learn more about all of your

curved stairlift options

.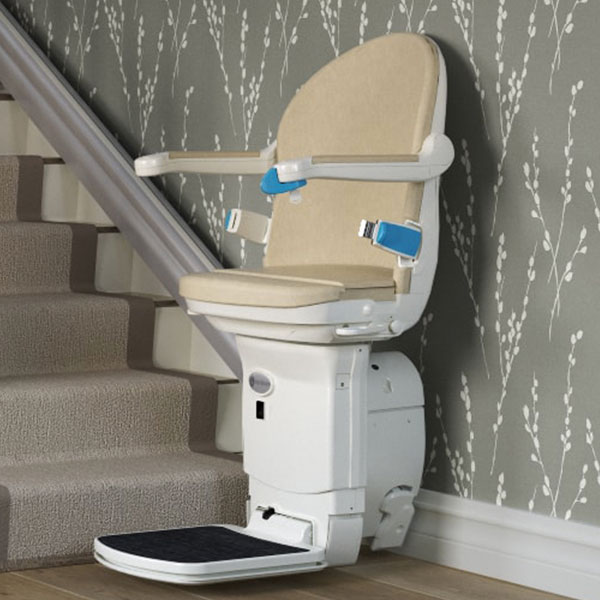 The 1000 is our top of the line model and a favorite of our customers in Anaheim. It's Smart Seat is fully adjustable to fit a range of body types. Additional features include a body harness, powered hinged rail, and a variety of upholstery colors.
FEATURES
Weight limit: 350lbs

Move silently and gently with a soft start/stop

Large, carpeted footrest provides more traction

Available for indoors or outdoors

And More. Learn more about all of your

straight stairlift options

.
Anaheim Neighborhoods We Service
West Anaheim
Hermosa Village
Yorba Linda
Anaheim Shores
Palm Lodge
Presidential Track
Sycamore Canyon
Willow Park

And More
Did You Know This About Anaheim?
In 1857, 50 German-American families who were originally from Bavaria, moved from the San Francisco area to what is now Anaheim, where they established an agricultural community. Many of these residents grew grapes and were winemakers, while others were craftsmen, mechanics, and carpenters. Anaheim became incorporated as a city in 1876. 
Located southeast of Los Angeles, Anaheim covers an area of 50.88 square miles of land and water and has a population of 336,265, according to the 2010 Census, making it the most populous city in Orange County. 
The housing market in Anaheim is competitive, with many homes receiving multiple offers, selling for list price, and becoming pending in 37 days. Some homes sell for 2% above list price and become pending in 19 days. The median home value in Anaheim is $660,891, and the average monthly rent is $1,892. The median annual household income is $76,154. 
Anaheim's economic stability is largely supported by tourism. In addition to Disneyland, the Anaheim Convention Center, many hotels, retail establishments, restaurants, and a multitude of other attractions contribute to the financial well-being of the city. 
Major employers in Anaheim include Disneyland Resort, Kaiser Foundation Hospital, Northgate Gonzalez Markets, Hilton Anaheim, Angeles Baseball, Anaheim Regional Medical Center, Anaheim Marriott, L-3 Communications, St. Joseph Heritage Healthcare, and Time Warner Cable. 
With warm winters and hot summers with little rain, Anaheim has a hot semi-arid climate. The average annual rainfall in the city is 14.26 inches. 
Anaheim is best known as the home of Disneyland, which opened to the public in 1955. Since its opening, more than 650 million people have visited Disneyland, making it one of the most-visited tourist attractions in the world. 
Anaheim is home to the 2007 Stanley Cup champions, the Anaheim Ducks NHL team, as well as the 2002 World Series champions, the Los Angeles Angels MLB team. 
The city of Anaheim offers many opportunities for outdoor activities and recreation. Residents and visitors can enjoy the Oak Canyon Nature Center, a 58-acre park with adjoining canyons, woodlands, and four miles of hiking trails. There are 57 parks in Anaheim, offering a variety of amenities, including picnic areas, sports courts, trails, skating facilities, and green spaces.
Anaheim hosts several annual events and festivals, including the Nutcracker Festival, a Civil War re-enactment, a Greek Festival, the Anaheim International Film Festival, the Halloween Parade and Fall Festival, the Orange County Auto Show, the Harvest Crusade, and the Easter Downtown Farmers' Market, which features a craft fair and entertainment.
Request a quote