Redwood City, CA
916-560-0607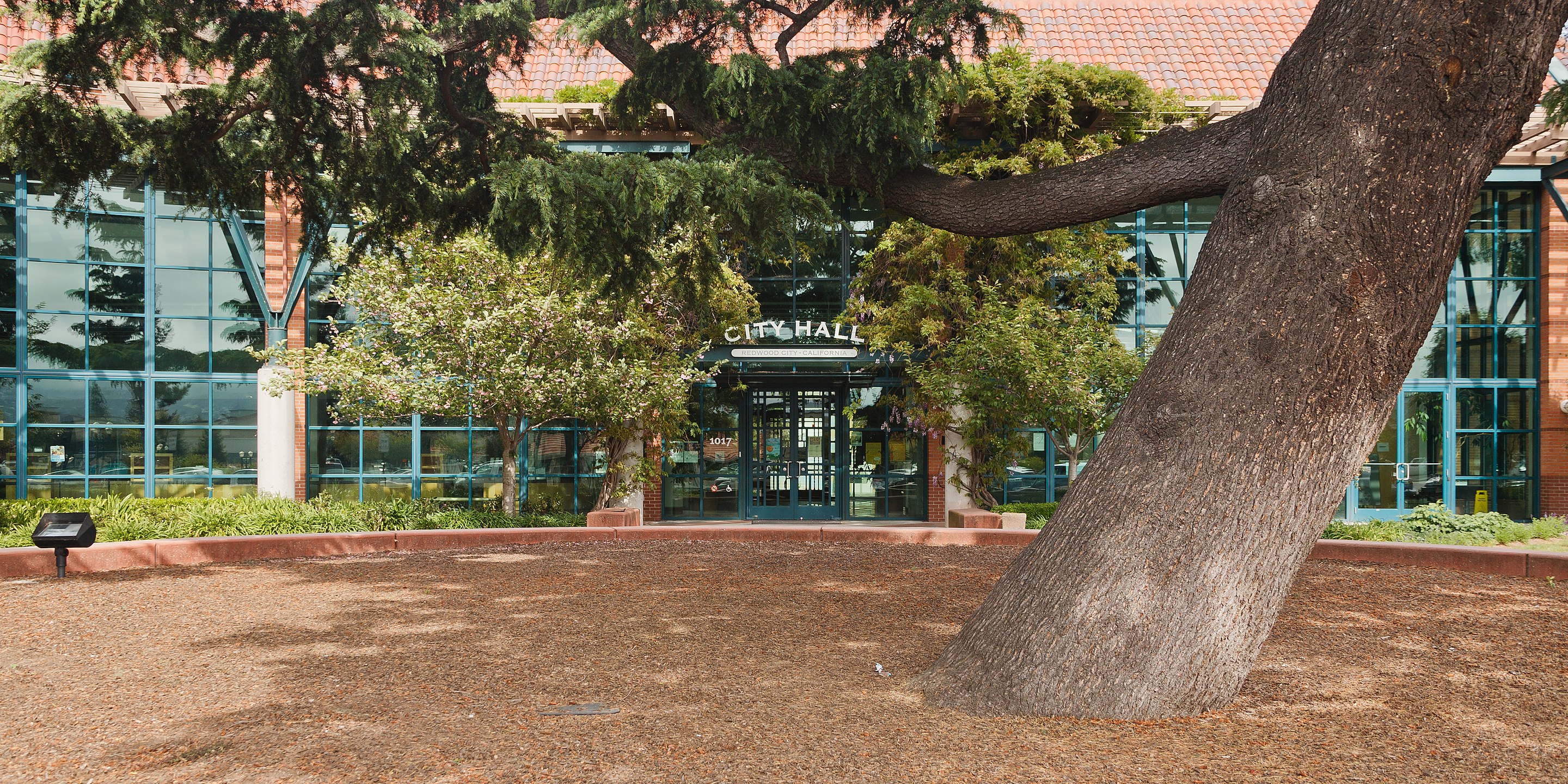 Redwood City offers its residents a high standard of living. The city's vibrant downtown has become known as the entertainment hub of the San Francisco Peninsula, offering residents and visitors top-notch retail, entertainment, and restaurant experiences. Added to that, are a number of opportunities to engage in outdoor recreation as there are many parks and preserves. Redwood City is a city we are happy to serve!
Every technician from Redwood will provide prompt, friendly, and neighborly service. They'll be quick but thorough and leave no mess behind once the stairlift is installed.
Redwood City Stairlift Pricing Tool
Answer a few quick questions to get an estimate of how much your stairlift in Redwood City could cost.
Our Best Redwood City Stairlifts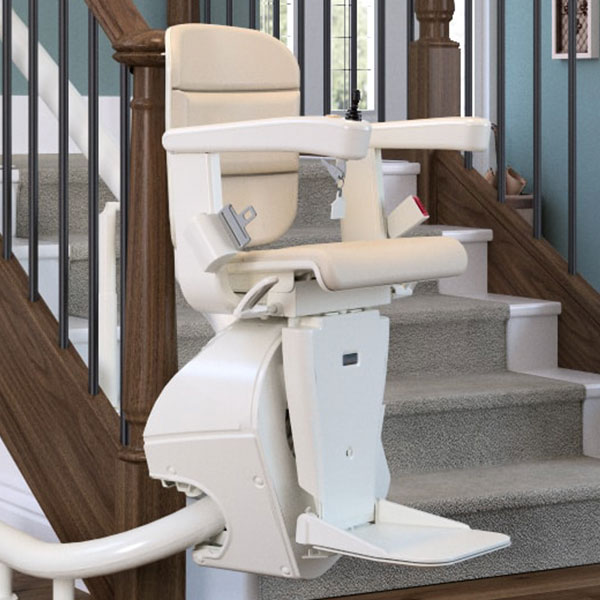 Designed for the most challenging spaces, the Freecurve's Turn and Go feature enables it to swivel the unit's seat turning the rider's knees to the side when navigating narrow passages. The Freecurve's flexibility makes it one of our most popular options in the Redwood City  area.
FEATURES
Weight limit: 275lbs

Rechargeable backup battery

Swivel seat for easy on and off

Fold-up seat, footrest, and armrests save space for other stair users

And More. Learn more about all of your

curved stairlift options

.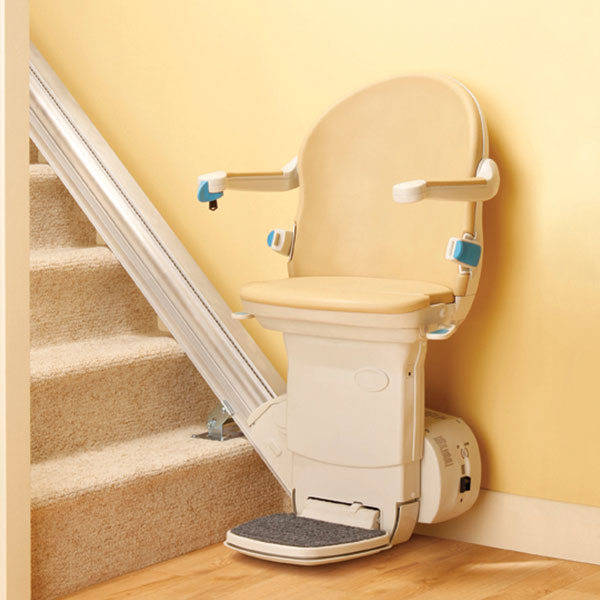 The 950+ comes with all of the standard features of the 950 with the additional choice of upholsteries and other seat options. Its combination of options and affordability make it one of our most popular stairlifts in the Redwood City area.
FEATURES
Weight limit: 310lbs*

Retractable seat belt included

Battery back-up in the event of power outage

And More. Learn more about all of your straight stairlift options

.
Redwood City Neighborhoods We Service
Staumbaugh Heller
Palm Park
Edgewood Park
Redwood Junction
Centennial
Friendly Acres
Mt. Carmel
North Fair Oaks
Palomar Park
Stafford Park
And More
Did You Know This About Redwood City?
The area that is now Redwood City was part of a Mexican land grant in 1835. In 1907, Japanese immigrants, Eikichi and Sadakusi Enomoto, brought the first commercially-grown chrysanthemums to the city, and by 1926, it was proclaimed as the "Chrysanthemum Center of the World." Flower growing continued to be a prominent industry in the area until 1941, when Japanese Americans were sent to internment camps. 
Located 27 miles south of San Francisco, Redwood City sits on the San Francisco Peninsula and is the county seat of San Mateo County. The city covers an area of 34.74 square miles of land and water and has a population of 76,815 people, according to the 2010 Census. 
The housing market in Redwood City is fairly competitive, with most homes receiving multiple offers, selling for 1% above list price, and becoming in 15 days. The median home value in the city is $1,636,937, and the median monthly rent is $4,395. The median household income is $90,461. 
Major industry sectors contributing to Redwood City's economy include professional, scientific & technical services, healthcare & social assistance, and retail trade. Many well-known companies are based in Redwood City, including Oracle, Shutterfly, Evernote, GoFundMe, BroadVision, and Crystal Dynamics. 
Major employers in Redwood City include Oracle Corporation, the County of San Mateo, Electronic Arts, Kaiser Foundation Hospitals, Sequoia Hospital, Box Inc., Stanford Hospital and Clinics, and the Redwood City School District. 
With cool, wet winters and warm, dry summers, Redwood City has a mild Mediterranean climate. The average annual rainfall is 20.33 inches, and most of this rain occurs from October through April. Snow rarely falls in the city. 
Redwood City offers many opportunities for outdoor recreation with its many parks and preserves, including the Blair Island Ecological Preserve and the Don Edwards National Wildlife Refuge. Parks in the community offer sports fields, picnic areas, water-related activities, and trails. 
The Port of Redwood City is a marine terminal that sits on the western side of the San Francisco Bay and is referred to as the birthplace of shipbuilding on the coast of the U.S. The port is the only deepwater port in the South San Francisco Bay, and it offers berths for a variety of cargo, including berths for dry and liquid bulk. 
Redwood City offers many opportunities to experience arts and culture. The San Mateo County Historical Museum preserves and promotes the history of the county. It is operated by the San Mateo County Historical Association (SMCHA), which also operates the Sanchez Adobe Park and the Woodside Store—which are both listed on the National Register of Historic Places.
Request a quote