Granite Bay, CA, USA
866-712-8935

Granite Bay is a residential suburb of Sacramento.  A stellar school system, proximity to Sacramento, Roseville, and Folsom Lake, make Granite Bay a top place to live. 
Every technician from Granite Bay will provide prompt, friendly, and neighborly service. They'll be quick but thorough and leave no mess behind once the stairlift is installed.
Granite Bay Stairlift Pricing Tool
Answer a few quick questions to get an estimate of how much your stairlift in Granite Bay could cost.
Our Most Popular Granite Bay Stairlifts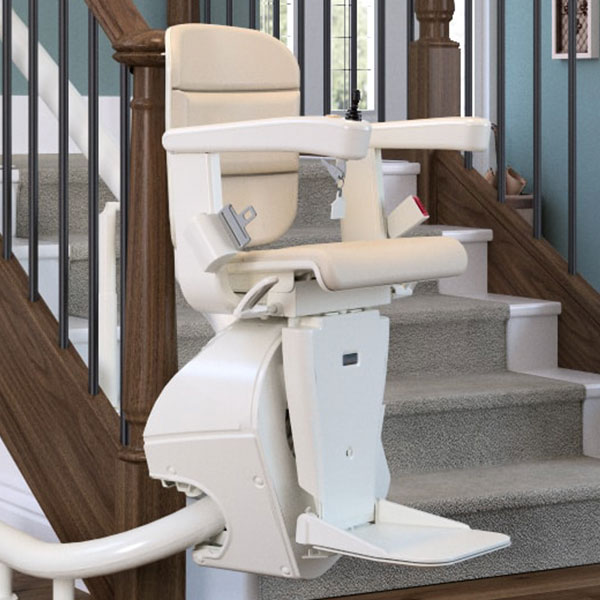 Designed for the most challenging spaces, the Freecurve's Turn and Go feature enables it to swivel the unit's seat turning the rider's knees to the side when navigating narrow passages.
FEATURES
Weight limit: 275lbs
Rechargeable backup battery
Swivel seat for easy on and off
Fold-up seat, footrest, and armrests save space for other stair users

And More. Learn more about all of your

curved stairlift options

.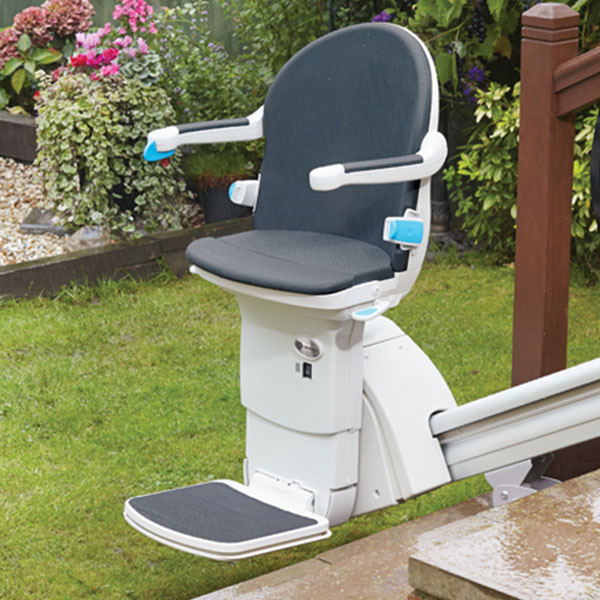 The 1000XXL is a heavy duty stairlift. Its reliability makes it one of our most popular in the Granite Bay area. The 1000XXL is designed to accommodate individuals who need a wider seat and adjustable seat height and can reliably carry riders who weigh up to 440 lbs.
FEATURES
Weight limit: 440lbs

Rechargeable backup battery

Fold-up seat, footrest and armrests save space for other stair users

Outside installation available

And More. Learn more about all of your straight stairlift options

.
Granite Bay Neighborhoods We Service
Ashley Woods
Cavitt Stallman
Douglas Ranch
Eastridge
Folsom Lake Estates
Gibson
Granite Bay Hills
Grosvenor Downs
Hidden Lakes Estates
Hillsborough
Los Lagos
Olive Ranch
And More
Did You Know This About Granite Bay?
Granite Bay is a Census-Designated Place (CDP) that is located approximately 25 northeast of Sacramento in Placer County. During the California Gold Rush in the 1850s, miners settled in the area, creating 37 mining settlements along the American River. Early settlers established olive an almond orchards and raised cattle. Granite Bay was officially recognized as an unincorporated community in 1987. 
Granite Bay is just over 21 square miles in size and has a population of 20,402 people, according to 2010 Census data. 
Homes in Granite Bay generally receive multiple offers, sell for around 2% below the listing price, and become pending in 24 days. The median home value in Granite Bay is $830,344. 
Granite Bay's economic health is supported by the health care and social assistance, professional and scientific, technical services, and manufacturing sectors. Some of the companies contributing to Granite Bay's economy are SolarCity, Fullstack Labs, 347 Group, Oracle, U.S. Bank, and Walmart. 
With cool, wet winters and hot, dry summers, Granite Bay has a hot-summer Mediterranean climate. The average annual rainfall in the community is approximately 20 inches. 
Quirky or Interesting Facts about the city, arts and culture, museums, outdoor activities, festivals, events, attractions, etc. 
As a small, suburban community, Granite Bay benefits greatly from the arts and cultural opportunities, festivals, and other attractions, of the surrounding area. Granite Bay is part of the Greater Sacramento Metropolitan Statistical Area. 
For museum-goers in Granite Bay, the Sierra College Natural History Museum in nearby Rocklin provides many learning opportunities through its STEM education initiatives. The museum has a planetarium and exhibits that feature taxidermy mounts, marine mammals, fossils, minerals, a weather station, and a butterfly exhibit. 
The Folsom History Museum and Pioneer Village are also nearby in the city of Folsom. The museum contains historical artifacts related to Folsom's history, and the pioneer village is a living history area just a few blocks away from the museum.
Granite Bay residents can enjoy the many outdoor activities at the Hidden Falls Regional Park, which is nearby. This park offers hiking and biking trails, equestrian riding trails, waterfalls, abundant woodlands, picnic areas, swimming and fishing areas, and beautiful views of the Sacramento Valley.
The community is also located near the Folsom Lake State Recreation area, which includes Beals Point Campground. Outdoor enthusiasts visiting this recreation area enjoy the abundant opportunities the lake provides for watersports and other activities on the lake, including camping, swimming, boating, water skiing, and fishing. And for those who enjoy cycling, there is a bicycle path that is 32 miles long and connects Folsom Lake to other nearby parks.
Request a quote