Glendale, CA
310-773-4689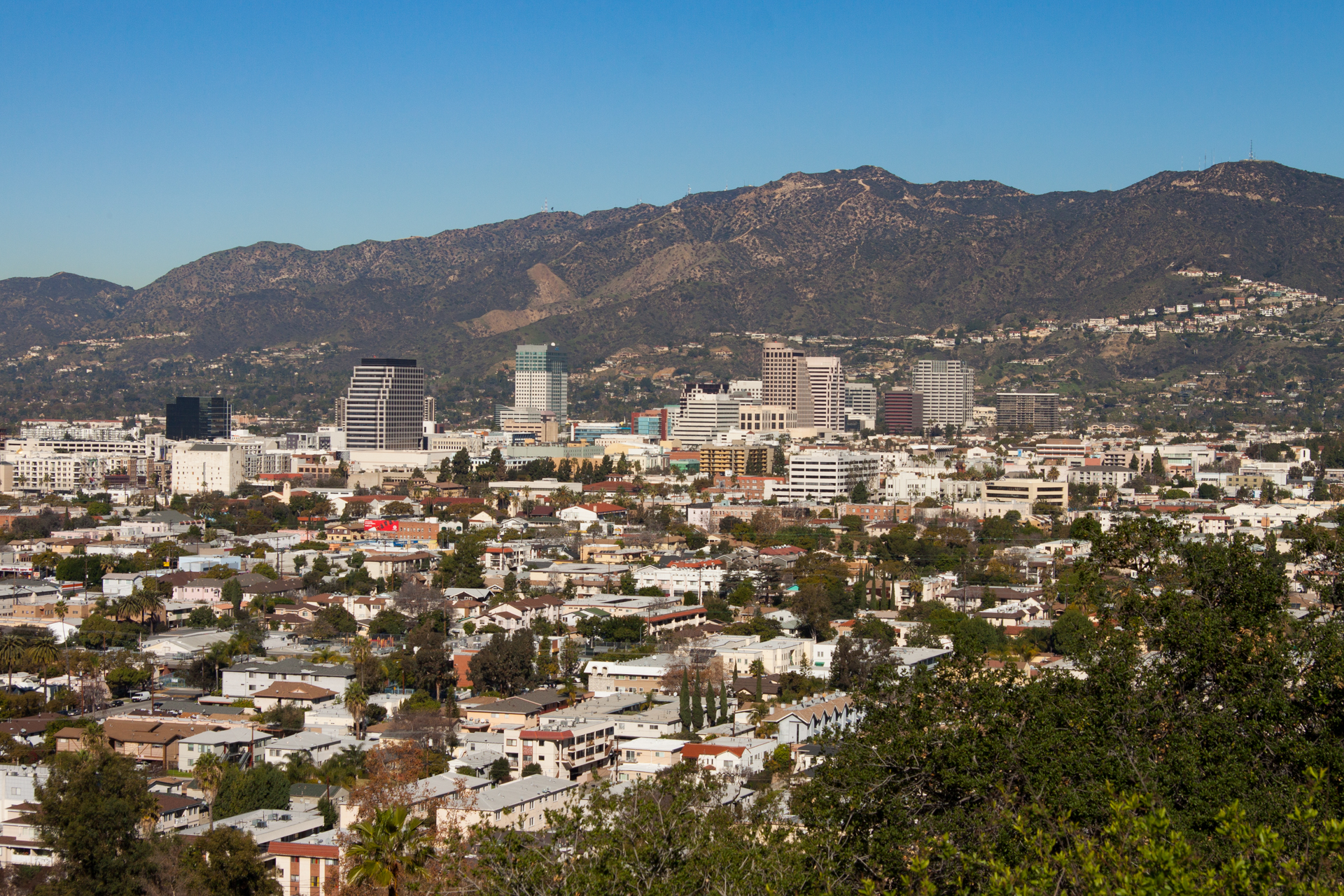 Glendale is located minutes away from downtown Los Angeles and is the fourth largest city in Los Angeles county. Business and residents enjoy outstanding schools, exceptional healthcare facilities as well as several entertainment and restaurant options.
Every technician from Glendale will provide prompt, friendly, and neighborly service. They'll be quick but thorough and leave no mess behind once the stairlift is installed.
Glendale Stairlift Pricing Tool
Answer a few quick questions to get an estimate of how much your stairlift in Glendale could cost.
Our Most Popular Glendale Stairlifts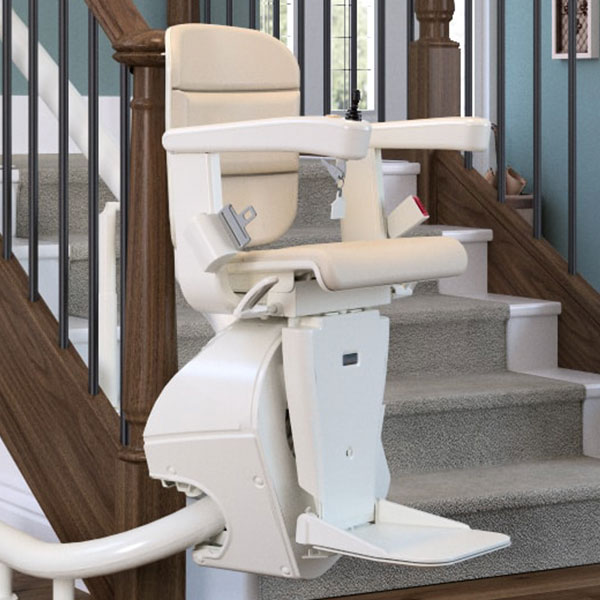 Designed for the most challenging spaces, the Freecurve's Turn and Go feature enables it to swivel the unit's seat turning the rider's knees to the side when navigating narrow passages.
FEATURES
Weight limit: 275lbs
Rechargeable backup battery
Swivel seat for easy on and off
Fold-up seat, footrest, and armrests save space for other stair users

And More. Learn more about all of your

curved stairlift options

.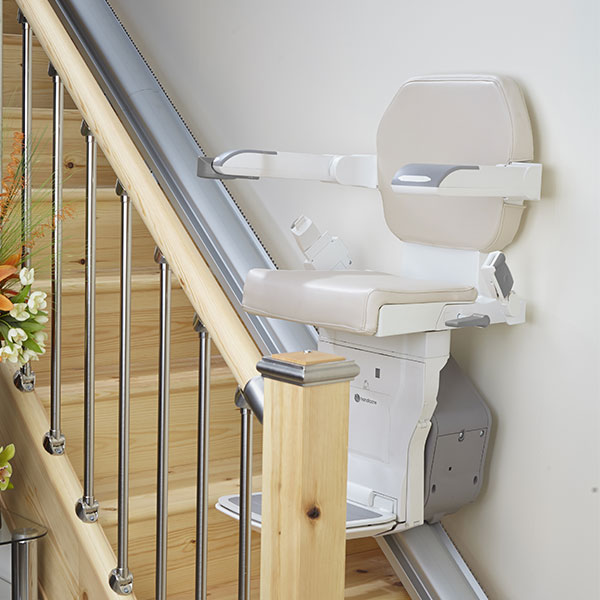 The Xclusive is the latest, most modern straight stair lift design. Incorporating updated technology, styling, and ergonomic features, this chair lift is the first choice for homeowners who value both form and function.
FEATURES
Weight limit: 285lbs
Rechargeable backup battery
Cushioned seating
Fold-up seat, footrest and armrests save space for other stair users
And More. Learn more about all of your straight stairlift options

.
Areas We Service in Glendale
Glenwood
Verdugo Woodlands
Sparr Heights
Glenoaks Canyon
Riverside Rancho
Brockmont
Pelanconi
Woodbury
College Hills
And More
How Well Do You Know Glendale?
The area that is now Glendale was inhabited by the Tongva people before Spanish missionaries arrived in the late 1700s. The land was then established as part of a land grant by Spain. Glendale was officially incorporated as a town in 1906. 
Located 10 miles north of downtown Los Angeles in Los Angeles County, Glendale covers an area of 30.60 square miles of land and water and has a population of 191,719 people, according to the 2010 Census. 
The housing market in Glendale is somewhat competitive, with some homes receiving multiple offers, selling for around 1% above list price, and becoming pending in 40 days. The median home value is $886,044, and the median monthly rent is $2,992. The median household income is $58,657. 
The major industries contributing to Glendale's economic stability include health care, social assistance, retail trade, and manufacturing. 
Major employers in Glendale include Glendale Unified School District, Glendale Adventist Medical Center, the City of Glendale, Dreamworks Animation, Glendale Community College, Glenair Inc., Glendale Memorial Medical Center, USC Verdugo Hills Hospital, Age of Learning, and Service Titan. 
With hot summers and mild to warm winters, Glendale has a Mediterranean climate. The average annual rainfall is just over 21 inches, with most of this rain occurring during the winter months. Snow is rare in Glendale, and it only occurs about once every five to 10 years. 
Glendale has a variety of arts and cultural amenities, including museums, such as the Armenian American Museum, the Museum of Neon Art, the Sons of the Revolution Library and Museum, and the Forest Lawn Museum. Art galleries in Glendale include the Mkrtchyan Art Gallery, Norik's Art Gallery & Studio, Tufenkian Fine Art, Silvana Gallery, Zooloom Art, and the Atanian Art Studio. 
In 1977, Glendale had 28 properties designated as city landmarks through its historic preservation program, and by 1997, there were more than 100 properties with this designation, including 11 that are listed on the National Register of Historic Places. 
Glendale has nearly 50 parks, offering a variety of amenities, including hiking trails, swimming, sports courts, playgrounds, exercise equipment, and picnic areas. The city also has an equestrian facility, a community garden, and golf courses. 
There are several annual events and festivals in Glendale, including the Montrose Harvest Market, the Armenian Genocide Commemorative Event at the Alex Theatre, the Taste of Downtown Glendale, Glendale Cruise Night, Glendale Arts Presents Open Arts & Music Festival, and Glendale Tech Week.
Request a quote