Frequently asked questions
What kind of Stairlifts are available?
Stairlifts can be designed for indoor or outdoor locations. Either location can be fitted with a straight or curved design.
How much room does the stairlift take up?
A straight stairlift ranges, depending on the model, between 13" and 14" from the wall when folded up. Curved Stairlifts take a little more room, (17"), but can be parked 90 degree or 180 degree around the bottom or top of the stairwell when space allows.
How is the stairlift attached?
Stairlifts attach directly to the stairs using different types of brackets. The number of supports will vary depending on the length of rail and number of curves.
How much does a stairlift cost?
A professionally installed Stairlift can cost between $3,000 - $14,000, depending on the model and specific features required.
Yes. California Mobility provides financing, if required, through our partnership with R.T. Financial Services.
How long will I have to wait for my stairlift?
This will depend on which lift you order. California Mobility understands the difference a Stairlift can make to your quality of life which is why we offer the shortest market lead times possible. (21-30 days for a custom curved lift).
How long will installation take?
A standard straight Stairlift installation takes around 2-3 hours. Outdoor and curved Stairlifts typically take another hour or so. While on site, California Mobility installation technicians will provide full user training and ensure that you are familiar with your stairlift's operation and maintenance before they leave.
What are the electrical requirements?
Stairlifts are simply plugged in to an existing household outlet. A transformer reduces the power requirements to a minimum constantly charging two 12 volt batteries which power the stairlift.
What happens if I leave my stairlift off charge?
Audible and visual signals will alert you that your lift is not on a charge point. The power supply to the stairlift should remain switched on at all times. If stairlift batteries are allowed to go completely dead they may need to be replaced.
What happens in a power outage?
All California Mobility Stairlifts are battery operated, thus in the event of a power failure, they will continue to work for up to 10 cycles (up and down your stairs) before needing to be re-charged. The battery receives a continuous charge while parked to ensure maximum battery availability in the event of a power outage.
What happens if the stairlift is at the wrong end of the stairwell?
Our California Mobility Stairlifts come with two remotes which can be mounted on the wall at the top and the bottom of the stairwell. The Stairlift can be remotely called up or down the stairs for your convenience. Equally, laundry or other items can be sent up and down without you having to carry them.
What safety features are built into the California Mobility stairlift?
Safety is California Mobility's top priority. All California Mobility Stairlifts carry applicable worldwide safety certifications. All California Mobility Stairlifts have 7 safety sensors that will automatically- and immediately- stop the lift if anything is detected in its path. The user is in control of the movement and the stairlift. All California Mobility Stairlifts have "hold or run" push buttons which will make the stairlift stop immediately if the button is released. As an additional safety feature, California Mobility Stairlifts have an "emergency stop" button to activate if necessary that will stop the stairlift immediately. To ensure maximum safety, all Stairlifts have seat belts for use whilst in transit.
Why have you chosen Handicare as your primary manufacturer?
Handicare offers a comprehensive range of products to increase independence for the aging-in-place community. As part of a global company with USA Headquarters in St. Louis, Missouri, Handicare offers an extensive range of both curved and straight stairlifts. Handicare is a market leader with top of the line products and dealer support.
Will my stairlift need servicing?
As with any equipment with moving parts, your Stairlift will benefit from regular servicing. We recommend servicing your unit every 12 months.
What is the warranty period for California Mobility stairlifts?
Straight Stairlifts - Lifetime warranty on motor and gearbox. 2 year parts warranty. 1 year labor.
Curved Stairlifts - 5 year warranty on motor and gearbox. 2 year parts warranty. 1 year labor.
How easy is it to use a California Mobility Stairlift?
All California Mobility Stairlifts are built with user friendliness in mind. The Stairlifts can be controlled either by the users themselves using convenient arm-mounted controls or by a caregiver using remote controls located at the top and bottom of the of the stairway. The remote control feature has the added benefit of being able to call the stairlift to or from the top or bottom of your stairs. All California Mobility Stairlifts are fitted with a chair swivel feature which helps to avoid a safety hazard when dismounting or mounting on the top of the stairs
Can I choose the color of my stairlift?
Yes, we offer a choice of upholstery to complement your decor. Curve rails can even be upgraded to be painted in a choice of colors. These are options which can be discussed at the time of your quote.
What if I want to install a new carpet?
Your Stairlift can be removed and refitted to allow for the laying of new carpets. Many Stairlift suppliers offer removal and re-installation services.
Our Industry Associations & Certifications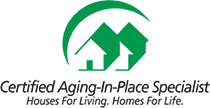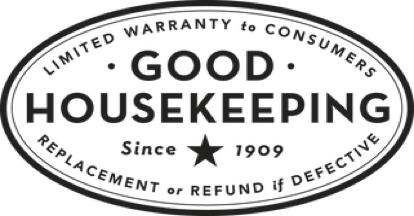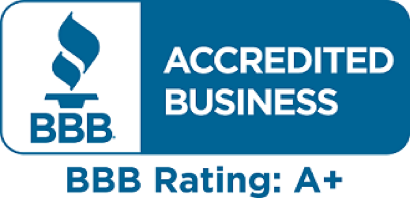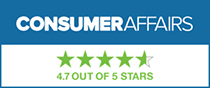 Request a quote